It's that time again - 'zero one, zero one'. The new year begins and the old slips away. A time for celebrating, enjoying and reflecting. A time to think about the important things in our lives and how we can prioritise them.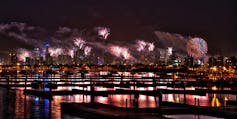 As 2014 starts, many of us will be making resolutions. Promises, big and small, for the year ahead. But this year, let's not just think of the local - or the 'me' - when contemplating our New Year's commitment.
Thinking beyond the horizon, what small but important actions can each of us do to help the wider community achieve happier, healthier lives?
Here are seven simple suggestions…
1. Donate some time and get back much more
Volunteers are a crucial part of our modern economy and a functioning society. Donating a small amount of time and an enormous repertoire of skills, unpaid workers who choose to give some hours each week or month can make the world of difference for organisations and people doing great things. Find something that you love to do anyway or find a group that you enjoy hanging out with - it is a rich and meaningful way to give back, have fun and catalyse a better world.
2. Forego a meal out, to feed those in need
Christmas is an expensive time and most of us are under some financial pressures, but making a small contribution to a charity or community group not only makes us warm and fuzzy - but keeps them running. Every dollar counts.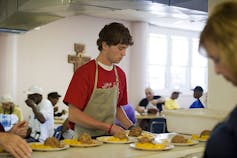 Put aside a small amount each week and very quickly this adds up to a substantial donation. A great idea is to forego a meal out at a restaurant or cafe each week. This $10 becomes $500 over the 12 months ahead, and can feed a small crowd in-need.
3. Lend your voice to a campaign that matters to you
Very often, your greatest asset is not in your hip pocket, but in your throat. Lending your voice to a worthy cause, or throwing your vocal support behind a campaign or community group can make the world of difference. You can even do it online.
It doesn't take long, but can make a lasting impact.
4. Ditch the car to give legs to the environment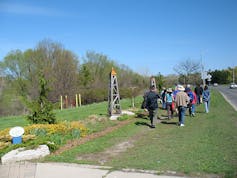 I've said it before and I will again, for every kilometre you walk or ride instead of drive your car, you not only improve your health and the health of those around you - but you also save the community a small fortune. Why not start the year by walking to get the milk, taking the kids to school by foot or jogging into work?
5. Don't hesitate to ask why
Some conversations are hard to have. No-one likes to talk about the state of politics, or climate change mitigation. Even a chat about the health of our most marginalise populations seems to be a social faux pas nowadays.
We can change this by starting 2014 with a conversation. How about "why isn't Australia doing enough about climate change?" or "why are we building roads faster than we build railways" or "why are alcohol and fast food companies still allowed to sponsor sport?"…
Talking and engaging others is the first step to solving these bigger challenges.
6. Buy consciously
For most of us, Santa was generous and we rarely go without the things we really desire. But being in this position - in a nation with little want - we also have an opportunity (read responsibility) to think before we buy. Every dollar we spend is a vote for the company that made the product we purchase, a vote for the way they produced it and even the marketing tactics they used to lure us in.
Vote with your dollars and show you support local business, ethical companies, responsible advertising and sustainable corporate practice.
7. Break a habit, for a better life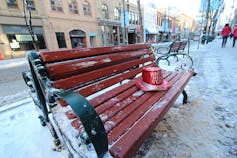 Finally, sometimes giving something up can actually make your life richer.This New Year, move from 'contemplation' to 'action' in one or more of three domains. Improve your health and the health of others simply by not doing something.
Cut down your alcohol drinking and consider a few non-alcoholic days per week. Quit smoking or support someone you know to quit - smoking is so 2013. Finally, break your sugar-drink habit. With increasing scientific evidence that soft drink (aka soda) contributes an enormous burden to society, maybe January is time to replace the juice, lemonade and cola with simple H2O - water.
NY2014
As a new year dawns, there are so many simple ways to help build a healthier, more cohesive world through personal action. Going into 2014, let's all jump in and take our own small resolution to ensure the 12 months ahead are a wonderful time for all.
Happy New Year - to you, and to Global Health.
-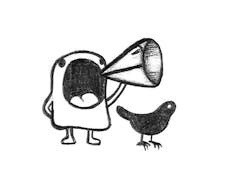 On Twitter? Connect with Sandro via @SandroDemaio for more on Global Health.