The Labor Party is dumping its candidate for Fremantle, Chris Brown, an official of the Maritime Union, because he failed to disclose convictions.
The convictions, going back to the 1980s, were for assaulting a police officer and driving under the influence. He received a good behaviour bond for the assault conviction, which was subsequently expunged.
Party sources said the problem was the failure to disclose, rather than the convictions themselves. ALP national secretary George Wright recommended that Brown be disendorsed and Opposition Leader Bill Shorten agreed.
A meeting of the ALP national executive has been convened and is set to endorse Josh Wilson, who is deputy mayor of Fremantle and has been the long-term chief-of-staff of outgoing member Melissa Parke.
Wilson won the local party ballot but left backing in the state executive component of the preselection got Brown the nomination.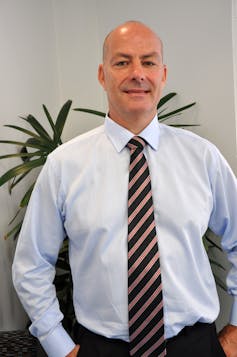 The ABC reports that Brown said he had disclosed his record four weeks ago. "I've put it on the table. I've brought it to the party's attention," he said. "I'm hoping that once the facts go out and the party's aware of what's actually happened then I can continue on with the campaign."
He hadn't originally declared the convictions because he was not legally obliged to, he said.
The assault offence occurred when he was 19; he pleaded guilty. The ABC said he claimed he was the victim in an affray involving several men.
He disclosed his record four weeks ago because he wanted to make reference to the issue in his campaign, he said. "I've been seeking to use those convictions in my campaigning in Fremantle because I think it ties in with the violence that is happening here."
Labor holds Fremantle on a margin of 5.4%.