Editor's note: What better season than winter to curl up with some interesting books? We went to ScotiaBank Giller Prize nominated novelist and University of Toronto English professor Randy Boyagoda and asked him to recommend to us five of his personal book choices from the shelves of Canadian literature.
Randy Boyagoda published his first novel, Governor of the Northern Province, in 2006, followed by Beggar's Feast in 2011. His new novel, Original Prin, is forthcoming in 2018.
Randy surveyed his shelves and here are his five idiosyncratic choices:
Black Robe
Written by Brian Moore (1985)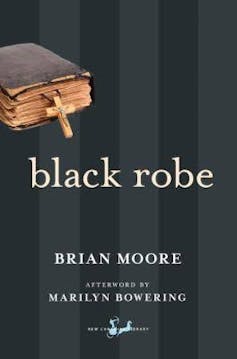 Black Robe is historical fiction set in the 17th century Canada — meaning New France. It's a novel involving an encounter that French Jesuit missionaries have with members of the Algonquin, Huron and Iroquois.
What I found so remarkable about the book is its potential contribution to our contemporary conversation about truth and reconciliation especially given that it was written in a very different cultural moment. I think the book is honest and bracing and has a certain spaciousness of vision that attempts to provide full and meaningful lives for every character.
Arrival: The Story of CanLit
Written by Nick Mount (2017)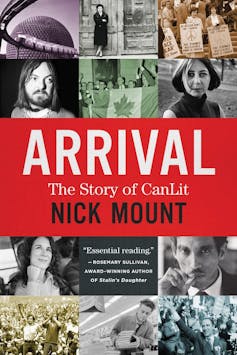 Arrival (Anansi) by Nick Mount, has rightly been generating a great deal of both public and critical attention this fall.
Nick's book is an ambitious and readable effort to tell the story of how we went from being a nation without a literature to a literature without a nation. The book explores a specific interest in what we might think of as the "boom time" of Canadian literature, from the late '60s through the early '70s.
What I found especially interesting about Nick's book is his willingness to offer a series of evaluations, ratings even, of various Canadian novels. We live in a culture that sometimes shies away from making aesthetic and critical judgements. I think what's great in Arrival is that Nick invites us to read these books and disagree with him.
The Great Canadian Novel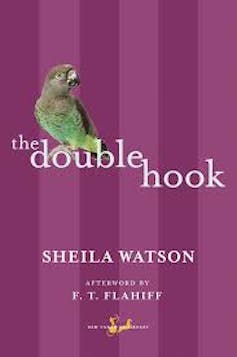 I'm trying to decide whether I disagree with Nick when he says in his book, Arrival, that The Double Hook by Sheila Watson (1959), which is a slim and complex mid-century Canadian novel, is the Great Canadian Novel.
That's a big claim. If I were going to make the same claim, I'd assign that honour to Solomon Gursky Was Here by Mordecai Richler (1989).
I've decided to read Double Hook in the coming weeks and decide if I agree with Nick or not.
The Way of the Strangers
Written by Graeme Wood (2017)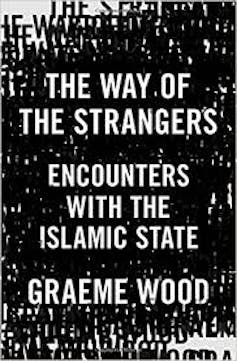 The Way of the Strangers is a work of striking literary journalism. It recently won the Governor General's Award for non-fiction. Wood is best known for his cover story in The Atlantic two years ago, on ISIS. His book is a series of first-person essays, travelogues and analyses of radical Islam.
Wood goes to various Middle Eastern states, places in the U.S., and elsewhere. There's wide, personal contact with people in various forms of radicalization and he's also subjected to various attempts at conversion—reading about that is also fascinating.
Wood's care, seriousness and persuasive criticisms of radical Islam shows that understanding his subject only in political terms or as a misrepresentation of Islam does not do justice to the complex and riven reality of contemporary Islam. As an outsider who's interested in these matters, I found the book really engaging.
A news-minded audience would find a book like this of real interest. It really does give you a sense of the inner lives of people who have committed to a radical interpretation of Islam and are trying to live that out in the world around them.
The quality of writing and reporting is excellent and the book is especially timely now for obvious reasons. I think that it will be an important historical document in global affairs thirty years from now.


Fifteen Canadian Poets x 2
Edited by Gary Geddes (1978)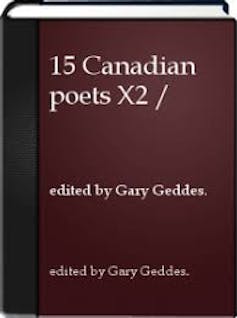 My last pick involves a family tradition.
Most Sunday nights, the Boyagoda family gathers in our own library and we each read a poem. I choose my Sunday poem out of Fifteen Canadian Poets x 2 edited by Gary Geddes. It came out in 1978. The book was a very important and timely anthologizing of new Canadian poetry and also at that point, established poets. There are people in there ranging from E.J. Pratt to then emerging voices, such as Michael Ondaatje and Margaret Atwood.
When I pick a writer out of that anthology, the writers I go for most often are poets like P.K. Page, Raymond Souster and Alden Nowlan. Here are people who write beautiful, arresting, strange and funny poetry. Reading from it is a double break: it's a nice break, frankly, from the usual suspects, and it also introduces my American-born wife, who has a PhD in twentieth century American and Caribbean poetry, I add, and our American children, to all the wonders of Canadian literature, poetically.