Indonesia is the world's fourth most populous country and among the most culturally diverse. Yet not many people are familiar with literary works by Indonesian writers. Why is that? Well …
Indonesian literature plunged into obscurity following an anti-communist massacre in 1965-1966 that brought Suharto's repressive New Order regime to power.
As we enter the 50th year of the communist purge, this is about to change. Indonesia is the Guest of Honour in this year's Frankfurt Book Fair, taking place from October 14 to 16.
That means, for the first time, Indonesian literature is in the global spotlight at the world's largest book festival.
Below, Manneke Budiman, of the University of Indonesia's literature department, gives an introduction to Indonesian literature and explains how colonial legacy plays a part in determining "Third World" authors' place on the international literary stage.
What is the state of Indonesian literature in translation globally?
Indonesian literature is not widely known compared to works from other countries. Writings of Indonesian authors do not get translated as much as works by other authors of "Third World" countries. Colonial legacy plays a part in this.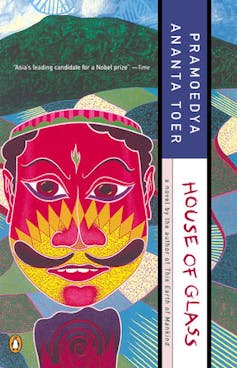 Authors from the former colonies of France and England have the attention of French or British publishers that own a large international market share. Big publishing houses such as Heinemann and Penguin have translated and published authors from India, Kenya, Senegal, Egypt, and Morocco.
In contrast, Dutch publishers rarely publish literary works from their former colonies, which includes Indonesia. Except for academic publishers, there are only few, if any, Dutch publishers with international access to global market.
Pramoedya Ananta Toer's Buru Quartet, published by Penguin, are the rare works that got translated into foreign languages during Suharto's rule. His tetralogy eventually caught the attention of the Nobel Prize Committee, which nominated him several times for the Nobel Prize in Literature.
The Nobel Prize nominations show that Indonesian literature is not inferior to the literature of other countries. But there are questions as to whether it was his works or his status as political prisoner that made the Nobel Committee nominated Pramoedya. Some wondered whether the Committee nominated Pramoedya to pressure the Indonesian government to release him from prison.
How was the production of literature like following the communist purge?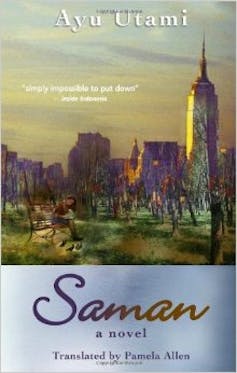 Literary production remained consistently high even during the repressive era of Suharto.
In the 1970s and 1980s, works by women authors – such as Mira W., Marga T., La Rose, Ike Supomo, Titi Said, Nh. Dini, and Marianne Katoppo – dominated the scene. But many male critics tended to brush them aside as "women's fiction", which carries a negative connotation of having low literary quality.
After Suharto's regime collapsed, the atmosphere changed dramatically. More women began to write. Very soon there was an "explosion" of titles by a new generation of female authors such as Ayu Utami, Linda Christanty, Nukila Amal, Fira Basuki, and Dewi Lestari. Ayu Utami's Saman, for instance, has been translated into several Asian and European languages.
What are the characteristics of Indonesian literature?
The styles and characteristics of Indonesian literature change from time to time. They sometimes follow the political dynamics of the country and the region.
In the colonial era, local authors were heavily inspired by Western novels and poetry. Many writers produced adaptations of Western fiction in their local setting or even "plagiarised" works produced by their Western counterparts. Popular works such as Robinson Crusoe, The Count of Monte Cristo, and Sherlock Holmes were translated and adapted in Malay, Sundanese and Javanese languages in the late 19th century in the Netherlands Indies by Dutch, Chinese and indigenous translators.
In the 1920s and 1930s authors were preoccupied in finding the "right" language. Writers such as Sutan Takdir Alisjahbana and Sanusi Pane debated whether Indonesia had to abandon its traditional values and fully embraced Western modernity or vice versa.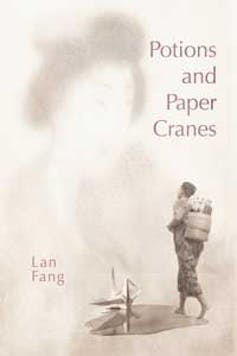 In the 1940s, as the nation struggled to free itself from colonial rule, authors became more straightforward and blunt. As the Japanese invaded and defeated the Dutch, a spirit of nationalism and militancy grew among authors. They also experimented with forms that were "borrowed" from the West – such as English war poems and works of fiction by European writers. Chairil Anwar and Idrus are examples par excellence of this instance.
Chairil's poem, Antara Kerawang dan Bekasi (Between Kerawang and Bekasi) is suspected to be an adaptation of Sir Archibald Clark Kerr's poem, whereas Idrus' short-stories show striking similarities with works written by European writers in terms of the modernist ideas in his works, as discussed by Indonesian studies expert Keith Foulcher.
The Golden Age of Indonesian literature, according to many scholars, was the period between the 1950s and 1960s. Authors were working out how to connect traditions and local flavors with modern trends in literature.
In that period, the Cold War was raging. Many authors were fiercely involved in ideological tug of wars among themselves. Authors also began to seriously search for a distinct Indonesian identity through their works that could become part of the world culture. Unfortunately, that vibrancy had to abruptly end with the take over of power from Sukarno to Suharto.
After Suharto stepped down in 1998, there was a brief moment of euphoria among authors as freedom of speech and democratisation began to flourish. But the 32-year authoritarian rule seemed to have taught them not to be too optimistic. This is clearly reflected in the works of the post-Suharto writers, which are strongly marked by doubt and ambiguity about the future.
In those works, readers may sense a yearning for freedom from the haunting legacy of Suharto's rule.
What are the main styles and themes?
Realism remains to be the dominant style, although sometimes it also blends with some kind of romanticism – a nostalgia for the lost past – and a sense of disillusionment that replaces it.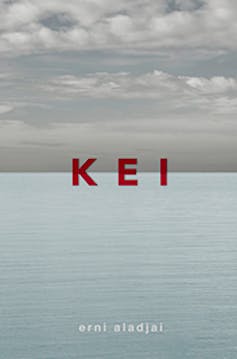 There is also a trend of looking outward to what happens in other parts of the globe. Contemporary Indonesian writers are curious and adventurous in embracing cosmopolitanism and transcending national boundaries.
That's particularly visible in the works of many current women authors. At the same time, their works also rebel against customary laws and traditions that marginalise women.
Young authors are not oblivious to the conditions of their country. They show genuine concern about what has happened in outer islands outside the primary island of Java.
Are there efforts to publish Indonesian literature in translation?
Amid the relatively meagre attention from big international publishers to Indonesian authors, a foundation and a small publishing house in the US are working to bring more English translations of Indonesian literature to international readers.
Lontar Foundation, founded by American John McGlynn, has done extraordinary work translating and publishing Indonesian literature in English. Lontar regularly publishes the Menageries Series containing translated works by Indonesian authors. It also published a collection of poems written by Indonesians about their American experience (On Foreign Shore) and a series of Indonesian classics.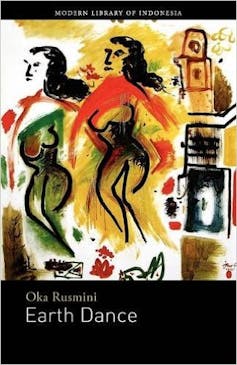 California-based Dalang Publisher, owned by Lian Gouw, a Chinese-American who spent her childhood in Indonesia before her family migrated to the US, has published several works of contemporary Indonesian writers in high-quality translation.
Some of the works that have been published by Dalang in translation are Remy Silado's My Name Is Mata Hari (Namaku Mata Hari), Lan Fang's novel Potions and Paper Cranes (Perempuan Kembang Jepun), Erni Aladjai's Kei, Anindita S. Thayf's Daughters of Papua (Tanah Tabu), Ahmad Tohari's The Red Bekisar (Bekisar Merah), and Hana Rambe's Cloves for Kolosia (Aimuna dan Sobori).
That list is by no means exhaustive, and it keeps on growing. Gouw seems to have a sharp sense of knowing which works may appeal to non-Indonesian audience. Her choices include works that are concerned with pluralism, ethnic and religious conflicts, colonialism, and injustice.
McGlynn, meanwhile, prefers choosing works of established or well-known authors, such as the poet Sapardi Djoko Damono, short-story writer Seno Gumira Ajidarma, and novelist Oka Rusmini.
There are other small-scale publishers that have published Indonesian works in German, Dutch, and French. But in general those publishers do not have the requisite international stature to draw a significant attention.
For newcomers to Indonesian literature, what are the titles to start with?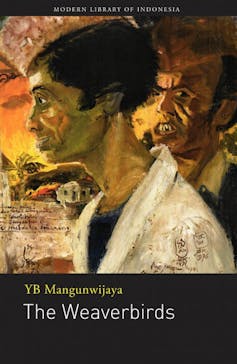 Pramoedya's tetralogy – The Earth of Mankind, The Child of All Nations, Glass House, and Footsteps – remain the most important books for foreign readership. Mangunwijaya's The Weaverbirds is another classic that has become a must-read. These two senior authors are the best introduction to the dynamics and complexities of Indonesian society.
Oka Rusmini (Earth Dance), Seno Gumira Ajidarma (Jazz, Perfume & the Incident), Nukila Amal (Cala Ibi), Ayu Utami (Saman), belong to the generation that follows; and then young writers such as Erni Aladjai (Kei), Lan Fang (Potions and Paper Cranes), Anindita Thayf (Daughters of Papua), and Okky Madasari (Maryam).
The works of the new generation of writers works contain rich panorama of Indonesian social, cultural, and political dynamics viewed from different generational lenses.
The Frankfurt Book Fair runs until October 16. Details here.