Recently ASIO has taken on a quite public face in the discussion about fighting terrorism. Its immediate past chief, David Irvine, and its new head, Duncan Lewis, have appeared at ministerial news conferences; the organisation has publicly and strongly defended its push for greater powers.
Now the first of a three volume official history of ASIO has been published, launched by Attorney-General George Brandis on Tuesday. Written by David Horner, professor of Australian defence history at the Australian National University, The Spy Catchers documents from 1949, when ASIO was set up by the Chifley government, until 1963. Two more volumes will bring the story up to 1989, the Cold War's end.
The project itself has been immense. The work started formally in August 2009; Horner and his team have had what he says is "unfettered access" to ASIO records and for this first volume they have used 1900 files from ASIO, and others from elsewhere. The book names quite a few former officers (not normally allowed by law): this involved an elaborate process of getting their permission and then ASIO's. Four of the original "49ers" attended the launch.
While a couple of team members have worked from the ASIO offices, chasing material, Horner says he insisted that ASIO could not direct the telling of the story and that the history would be written at ANU. "We did not want to become part of ASIO."
ASIO's targets of its earlier years were a world away from those of today. Now its attention is focussed on people supporting the Islamic State or other terrorist groups - then it was squarely on the Soviet embassy, the local Communist party, and what it considered front organisations, which it defined widely.
ASIO's establishment had followed the Americans and British deciphering encrypted messages between the KGB and Soviet intelligence officers around the world. "This Venona intelligence, as it was known, revealed the existence of a Soviet spy ring in Australia, and ASIO was then set up to try to catch the spies," under heavy pressure from the United Kingdom on the Labor government.
"It is impossible to understand the early years of ASIO without appreciating the political and social climate of the early Cold War period," Horner writes. "ASIO's officers saw themselves as front-line warriors … in a war against a two-fold enemy – the Soviet Union and the CPA."
As far as ASIO was concerned all communists and "fellow travellers" were "tarred with the same brush". Yet unlike recent years "in the 1950s there were no instances of politically motivated violence" such as the September 11 2001 and the Bali attacks.
Now ASIO is covered by extensive and detailed legislation; in its first years it had no legislative framework. When its initial director-general, Geoffrey Reed, wanted to intercept phone calls, PM Ben Chifley verbally approved the taps.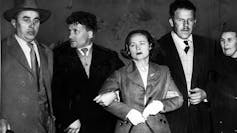 The mid 1950s saw ASIO's big counter-espionage success, the snaring of Soviet diplomat Vladimir Petrov, which led to a royal commission and had enormous political consequences for both sides of politics.
The ALP, which split over the communist issue at this time, waged an intense campaign "to discredit ASIO for what it believed was ASIO's role in engineering the Petrov defection and subsequent royal commission.
"This misguided campaign, based on completely false assumptions that were impossible to disprove without divulging highly sensitive intelligence sources on the Soviet Union, was to poison the ALP's relationship with ASIO for decades," Horner writes.
While the ALP and its leader HV "Doc" Evatt went overboard ASIO, headed for almost all the period of this volume by ex-military man Charles Spry, snooped intrusively on some people who shouldn't have been targeted, and on occasions went beyond its charter.
"In one respect, ASIO was simply responding to direction from the Government, but ASIO itself was a conservative organisation." It's mindset meant it would be "ill equipped to understand and deal with the period of social upheaval in the late 1960s".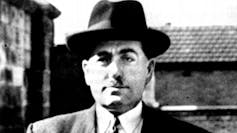 In an incursion into a highly charged political issue, Spry gave Prime Minister Robert Menzies advice during the campaign for the (unsuccessful) 1951 referendum to ban the Communist party, suggesting it would be helpful to ASIO if Menzies indicated the government was aware of certain secret Communist Party discussions. Horner observes that while Spry's charter "required him to watch the [party] and thwart any apparent attack on Australian society, it did not authorise him to assist the Government in a purely political campaign".
ASIO kept files on and monitored academics, including historian Manning Clark, whom it tagged for decades although Horner notes that his files are "rather thin". By 1968 ASIO had concluded that there was no evidence Clark was a member of the CPA – he was "a free thinker and left wing socialist who maintained social contact with members" of the CPA and the Soviet embassy.
Horner anticipates criticism that he did not write more about the surveillance of writers and artists but defend this on the ground that this was only a relatively minor part of what ASIO was up to.
Some of ASIO's "spoiling operations" had a distinct undergraduate flavour. Operation Black Snake, in the late 1950s, was designed to draw attention to a Communist party training school at Minto, near Campbelltown. Several officers went to the area, putting up signs "Communist Training School", which flagged the distance to the place.
The fallout included (according to an ASIO phone intercept) "a rather naïve party member" asking a CPA official if he'd seen the sign. When the official said he hadn't, the party member said: "it is very nice – nice big letters in black and white". The member speculated the Main Roads Department had put it up, adding, "It is very handy. I have been trying to find that place".
Another spoiling activity was "Operation Curried Chicken" which encouraged citizens to write to newspapers criticising the CPA and supporting ASIO.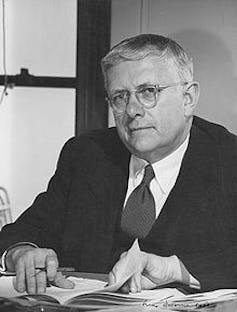 The volume includes details of Evatt's discussions with ASIO and its operation against his private secretary, Allan Dalziel. On one occasion a young ASIO officer was told to run behind a tram Dalziel was aboard while his older colleagues followed by car. The officer, Les McDougall, ran five kilometres; when Dalziel got off and entered a lift in the Commonwealth Bank building in Martin Place McDougall "ran up the stairs for nine floors, in time to watch his quarry enter his office".
We know more today about ASIO (though not whether any of its officers have to be so fleet of foot) than the public did in the 1950s and '60s; there is formal administrative and parliamentary scrutiny. However, it remains of necessity a largely closed and secret organisation. The government's new anti-terrorism legislation (some passed by Parliament, some in the pipeline) augments its powers, especially to bring them in line with modern technology, and includes draconian penalties for the disclosure, including by the media, of designated special intelligence operations, sparking considerable fears this could prevent public scrutiny of bungles.
The modern ASIO is more accountable than it was in its earlier life, but this volume is a useful reminder than a security organisation itself requires careful and constant surveillance to protect civil liberties and the public interest.
Listen to the newest Politics with Michelle Grattan podcast, with guest Cory Bernardi.