Shortly after 9pm last Saturday night, a group of knife-wielding men stormed into Kunming railway station in the Yunnan Province in southwest China. They went on a killing rampage that brutally ended the lives of at least 29 people and wounded more than 140. What brought such violence to previously peaceful Kunming?
Chinese authorities have stated that they believe separatists from the Xinjiang region in China's far west carried out this bloody act. Police killed four of the assailants and captured another. The rest fled the scene and have reportedly been apprehended.
According to Xinhua News Agency, Chinese president Xi Jinping called upon law-enforcement authorities to:
…investigate and solve the case and punish the terrorists in accordance with the law.
There have been frequent violent acts in the troubled region of Xinjiang, where local Uighurs feel alienated and dispossessed by Chinese Han-dominated control. But until recently the violence has been largely confined to Xinjiang. So why did Kunming become a target for the separatists?
The most obvious answer is that Kunming, located far from Beijing in the country's extreme southwest, has a reputation as a more relaxed environment relatively free of the ethnic strife in other areas. The assailants might have seen it as a soft target; the lax security at the train station would seem to confirm that assessment.
There may be other reasons, which will no doubt emerge in the following days and weeks. These violent attacks have brought Kunming to world attention. Kunming is the provincial capital of Yunnan Province. At an altitude of 1900 metres just a bit north of the Tropic of Cancer, Kunming is blessed with a pleasant climate. It is known in China as the "Spring City".
A strategic and diverse province
Yunnan is strategically positioned. The province shares domestic borders with Tibet, Sichuan, Guizhou and Guangxi. It shares international borders with Myanmar (Burma), Laos and Vietnam.
The topography is dominated by the Hengduan Mountains, which run in many folds from north to south. The mountains have been shaped by the powerful effects of fast-flowing rivers, the most famous of which are the Yangtse, Mekong and Nu (Salween).
Yunnan has a diverse climate and biosphere, ranging from high alpine pastures to subtropical jungles. It is home to a number of biodiversity hot spots, one of which is listed as World Heritage.
Yunnan is also most likely the origin of the first human cultivation of the tea plant. Given that tea has changed the course of human history, that should be enough reason for us to want to know more about the place. But that is a story for another occasion.
Yunnan, literally "South of the Clouds", has for its long history been a frontier zone. Frontiers are fascinating places where cultures, religions and ideas intermix.
With a population of 45 million, Yunnan is also, not surprisingly, one of the most ethnically diverse places in China. It is home to 26 of China's 56 officially recognised ethnic groups. That is the highest proportion for any province or region.
In the contemporary mainstream Chinese imagination, "Yunnan" conjures up images of an exotic and mysterious land, a perception influenced at times by a form of "Chinese Orientalism". Indeed, Yunnan is home to "Shangrila", a Tibetan-dominated prefecture in the north-west, on the border of Tibet proper.
Formerly known as "Zhongdian", Shangrila was renamed as such for the purpose of place-name branding with a view to tourist development.
The transformation of Yunnan
This gives some indication of the extent of "re-invention" taking place in Yunnan. The province is aiming to shrug of the negative images of an "undeveloped backwater" and become a dynamic component of a revitalised China. Tourism is big business in Yunnan and a major pillar of the economy.
Another interesting indicator of change is that where Yunnan was once the destination for those sent into internal exile, it is now becoming a magnet for China's first modern wave of lifestyle migration as people on the east coast seek to escape the pollution and congestion.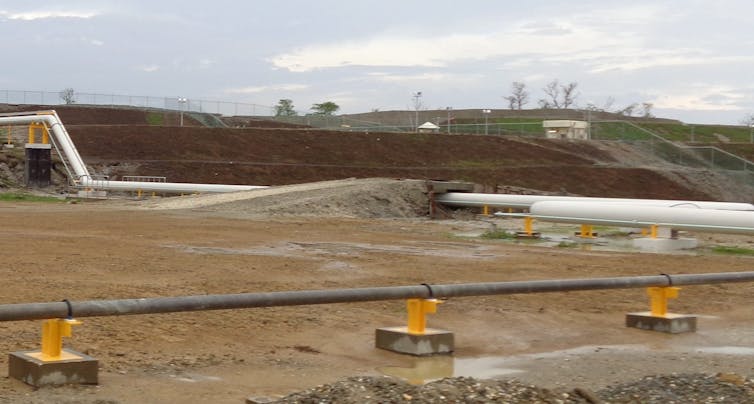 Yunnan's place in the Chinese nation has thus undergone a dramatic transformation over the last two decades. A once closed frontier has rediscovered its role as a gateway to surrounding provinces and countries. The provincial government has labelled its approach to reinventing Yunnan's place in China's geopolitical expansion as the "bridgehead" strategy.
The physical transformation has already begun as a network of expressways connects Kunming with other major cities in China. Yunnan is also home to China's first international expressway, linking Kunming to Bangkok. Plans for a modern railway to Singapore have also been mooted.
Myanmar has featured strongly in Yunnan's ambitions to connect China to the Indian Ocean with the use of deep sea ports and two separate pipelines for oil and gas.
China is changing at an extraordinary speed. Our focus is often on the sprawling cities on the eastern seaboard. Developments in Yunnan over the last two decades, and this week's tragic event in Kunming, remind us that China is a vast nation, which we constantly struggle to fully comprehend.