It's no secret that Australia fares much better in Summer Games than the Winter Games: Aussie athletes have won 485 medals in Summer Olympics, while the winter counterpart has yielded a much more modest nine medals.
These winter sports medals have only come in the past 20 years illustrating that Australia has been a "late bloomer". And with the 2014 Sochi Winter Olympics only hours away, let's hope we finally crack double digits in our Winter medal count.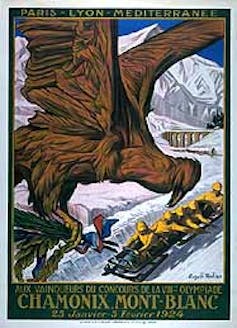 In many respects, the Winter Olympic Games have always been the poor cousin of their summer counterpart. It was not until 1924 that the International Olympic Committee (IOC) sanctioned the first official Winter Olympic Games which took place in Chamonix, France.
Despite continuous involvement in the Summer Olympics from their inception in 1896, Australia's participation in the Winter Games has been somewhat low-key and sporadic.
In some ways, this patchy involvement is understandable, and perhaps reflects a common belief that Australia, because of its geography and climate, is devoid of history and tradition in winter sports.
But, as Australian Olympic Committee historian Harry Gordon points out in his book Australia and the Olympic Games, snow and ice sports do have a heritage in Australia, with one of the oldest ski clubs in the world founded at Kiandra, New South Wales, in 1870.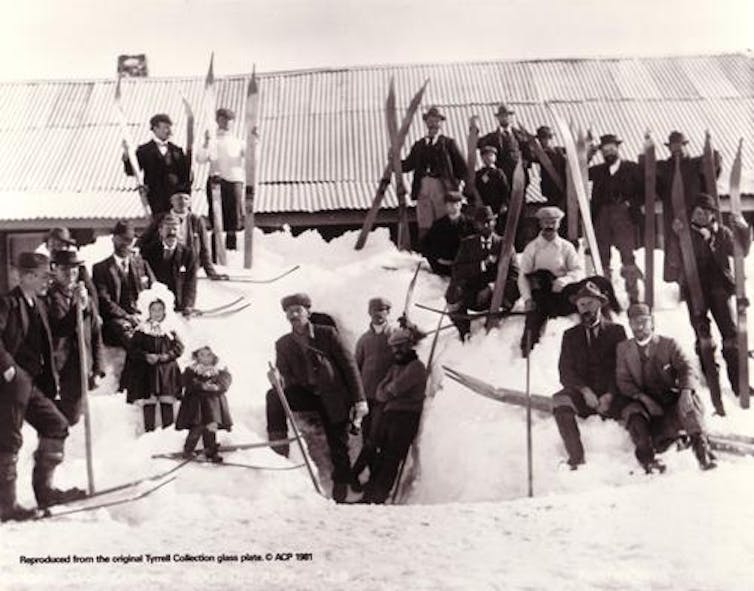 Aussies finally enter the Winter Games
Kenneth Kennedy became the first person to represent Australia in the Winter Olympic Games, held in Garmisch-Partenkirchen, Germany, in 1936. Australian Freddie McEvoy captained the British bobsled team at those same games.
Up until the early 1990s small teams between three and 15 members went to the Winter Games, with very little government support or funding. The Australian team in Sochi is a record-breaking 60 athletes.
With the previously low level of participation and government support it's not surprising that Australia's medal tally up to 1992 was an unflattering zero. The 1994 Lillehammer Winter Olympics brought Australia its first Winter Games medal, won in the 5,000m relay by the men's short track speed skating team.
Another bronze was won in 1998 in Nagano by Zali Steggall in downhill skiing.
By the 2002 Salt Lake Games, this tally grew with gold medals by Steven Bradbury in short track speed skating (he also won a bronze in 1994 as part of the relay team) and another by Alisa Camplin in women's aerial skiing.
The total increased to six at the Turin Games in 2006 with a gold to Dale Begg-Smith in mogul skiing and a bronze to Alisa Camplin in women's aerial skiing.
Then at the 2010 Vancouver Winter Olympic Games Australia experienced its best ever result: a gold to Lydia Lassila in the women's aerial skiing, a gold to Torah Bright in the women's snowboarding half-pipe and a silver to Dale Begg-Smith in the men's mogul skiing event.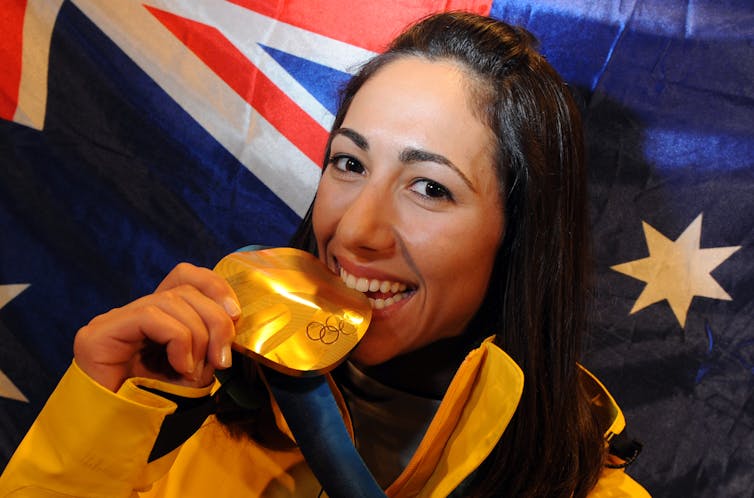 That medal tally of two gold and one silver medal placed Australia 18th overall. Even more than being the most successful result for Australia at a Winter Olympics, it was the fifth consecutive Winter Games at which Australia won medals.
Although somewhat of a "late bloomer", Australia has had a relatively consistent and slowly improving Winter Olympic Games record since 1994.
While it is doubtful Australia will ever become a power force in the Winter Games, it has recorded a significant improvement over the past 20 years and added to its overall reputation as one of the great Olympic nations.