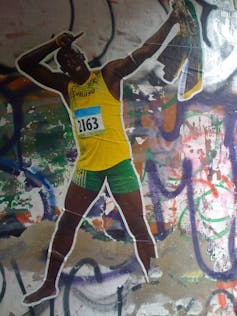 I was never in doubt that Bolt would regain his 100m Olympic title. But what made this race intriguing was the will he / won't he win hype surrounding it - especially after the Jamaican trials. Bolt wanted to defend his title to cement himself as a sprinting legend - this he has done.
The race itself was fast - 9.63s - with all but Asafa Powell (who pulled up injured) running under 10s. It was one of, if not, the greatest 100m race in history.
Bolt didn't get a great start, but it didn't matter because the field wasn't ahead of him by enough to capitalise on it. Once Bolt hit 50m and unfurled his legs and hit top speed the race was over. Blake finished second (9.75s) and Gatlin (9.79s) pipped Gay to third.
Will he do the double-double and win the 200m? Perhaps a tougher target - but no one has ever achieved this. Now I must try and get my hands on some tickets!!!