It is estimated that almost one-in-two Australians will be affected by mental illness in their lifetime, and around 20% of us are affected by some form of mental disorder each year. Despite this, mental illnesses and those that are affected, continue to be subject to taboo and discrimination.
As part of the Melbourne NCDFREE bootcamp this May, we challenged our young leaders to develop a 30-second short-film concept. With just 2 hours to go from challenge to pitch, they worked in small groups to answer the question "how do we ensure another generation doesn't grow up with a mental health taboo?".
Thanks to some creative videography and acting from our collaborators in Peru, here is a short film with a big challenge for us all. Start seeing the person, rather than the mental illness - and break down the taboos that have long plagued this group of conditions - barriers to awareness, understanding and care.
-
Share this article and video to begin a new conversation on mental health.
-
To learn more about NCDFREE, head to www.ncdfree.org.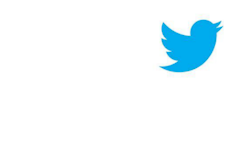 Follow me on Twitter via @SandroDemaio
This film was sponsored by Remedy Healthcare.