Imagine you're eight, and you've just returned home from school. You always walk home because mummy doesn't like going out, because she says it makes her feel as if she's going to die. Your five and six-year-old brother and sister are with you, one on each hand. When you get to your front door, you shout your name several times through the letterbox before the door is opened. But your heart sinks when mummy starts talking funny, which means she's drunk again.
Then a man and a woman who you've never seen before come storming through the door, accompanied by the police, and mummy goes into hysterics, screaming, shouting and spitting at them. Your little brother and sister are both screaming too, but you're trying to be brave for both of them. Before you know it, you and your two siblings are being led out of the house, with your mum screaming in the background that they're stealing her babies. You are put in a car and driven away.
This fictitious story is based on our many years' experience researching the topic of children in care, and speaking directly to children and young people about how they enter the care system. Imagine how frightened and confused this child would be. In many of these cases, children are then separated from their siblings and placed with a foster family, but then moved from home to home several times. Imagine the intense pain and fear caused by such a major upheaval.
In a recent study that we conducted examining the lives of young people when they return home from care, it was the memory of first entering care that left the most indelible scar, especially if they were not properly informed at the time why they were being taken away from their parents.
Living with trauma
These traumatic experiences, combined with the years of abuse and neglect that many children will already have suffered prior to entering care, can lead to significant mental health difficulties. We have just completed a study called Mind Your Health examining the physical and mental health needs of looked-after children and young people in Northern Ireland. Of the 233 children and young people included in the study (approximately 10% of the total looked-after population in Northern Ireland), we found that 40% had been diagnosed with behavioural problems, 35% with emotional problems, and 21% with depression or anxiety. Many of the carers for these children were concerned at a lack of support and services to deal with these issues in a timely manner.
These fit with findings from similar studies in the UK, indicating that almost half the population of looked-after children and young people across the UK are struggling with their behaviour and emotions.
All this creates a huge challenge for social services. Just as evidence has shown that being in care does not appear to damage a child's education, these high levels of behavioural and emotional problems are not an indictment of the care system. But it is the care system's responsibility to address these problems when children enter that legal jurisdiction.
Spotting problems early
In order to treat these emotional and behavioural problems properly, it's vital that interventions are made when problems are initially detected. This could involve screening all children entering the care system to pick up on particular problems and refer these for immediate attention. Interventions could also be arranged with young people at risk of entering the care system as teenagers, and to provide additional support to both foster carers and young people during the teenage years, when there is the greatest risk of placement breakdown.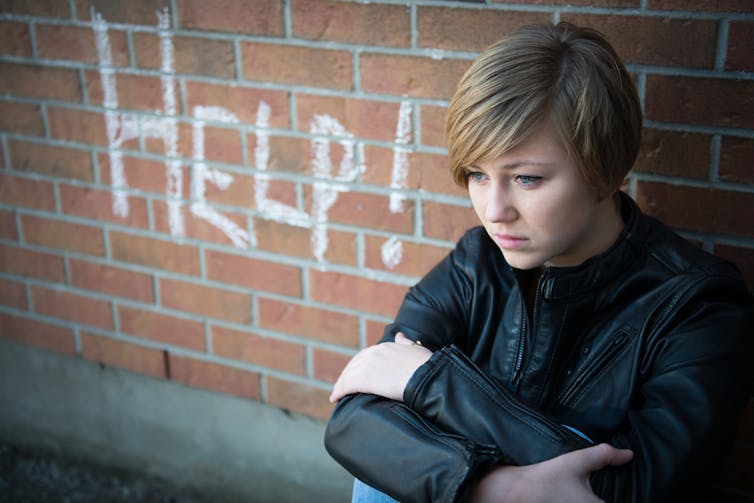 Services also need to be made engaging and easily accessible for young people in care. This means reducing waiting lists, providing local outreach services, making information accessible, reducing social work staff turnover, and making sure professionals are available when needed. Foster care placements also need to be appropriately supported, especially those involving a child with complex needs. The stability of placements and a positive caring environment are crucial factors for promoting a child's well-being.
To their credit, the government in Northern Ireland has begun to take a more preventative and early-interventionist approach in partnership with the US charity Atlantic Philanthropies. They are providing £58m to take forward an Early Intervention Transformation Programme, with universal services geared towards supporting parents of babies and young children. Get these early relationships right, and you're building a strong foundation and resilience in parents against the natural stresses of life that can push any one of us over the edge.
They have also developed a specific intervention called the Edges project, aimed at steering vulnerable teenagers on the edge of care away from the system. However, although this funding is to be loudly applauded, it is only short-term, and it is not at all clear that the political and civic will exists to provide these services on an ongoing basis.
There are approximately 80,000 children and young people in care across Northern Ireland and Great Britain at any one time and many of them face significant behavioural and emotional problems. That's 80,000 reasons why we need to ensure that these children and young people and their families get the vital support that they need, and as early as possible.