Coca Cola has begun carefully rolling out its green-labelled "Life" brand, filling its iconic hour-glass bottles with a new fizzy drink which has nearly a third fewer calories than Coke Original. It is a useful win for anti-sugar campaigners but the strategy brings all kinds of risks for the Atlanta-based soft drinks giant.
There is a rising tide against sugar consumption and its links to obesity and ill-health. Mexico – one of the leading soft drinks markets, but a country where 9% of the population suffer from type-2 diabetes – has already implemented a sugar tax.
Euromonitor's Howard Telford noted that western European and North American markets are increasingly mistrustful of sweeteners, and this is coupled with a health agenda that is trying to limit calorific consumption. Market researchers Mintel UK support this assessment, with a quarter of respondents in a survey saying they now consume fewer carbonated drinks than six months ago. Although not measuring actual behaviour, this does suggest that health campaigns such as Change4Life and Action on Sugar are influencing consumer demand.
According to Telford: "The introduction of Coca Cola Life is a slick, high profile example of the company publicly seeking to address its role in public health through innovations." He's right: this is a clever move on Coke's part that should be applauded, though also a modest one that is not without problems.
Bitter experience
Coke's executives have clearly learnt the lessons of the New Coke debacle in the 1980s. Back then, market research suggested the younger Pepsi generation would prefer a sweeter taste, and the new product was duly born. Alas, the researchers had bungled the study and unintentionally created a future marketing case study of how not to launch a new brand.
What taste-test research actually tends to indicate is that consumers struggle to differentiate between variations of brown fizz, regardless of sugar content. Instead, it is product branding that influences.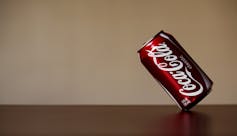 The three main Coke brands – Original, Diet and Zero – are currently running a simultaneous, heavy spend, mass-market TV campaign that offers consumers personalised bottles. By contrast, the Life advertising is an outdoor-focused, push campaign. The green packaging extends the familiar red, silver, black and gold product line offerings in a way that is easily understood.
The company has adopted a cautious, incremental and geographic launch strategy. Life's global launch was in Chile and Argentina, which boasts one of the highest per capita soft drink consumption levels in the world. Substantial markets such as the UK, France, Mexico and US are following.
There is a background to this too. Western beverage firms are experiencing significant global drops in market share as consumers increasingly choose branded water and Chinese beverage brands grow stronger. Nonetheless, the Coca Cola portfolio leads with a 21% share of the market (far ahead of second-placed PepsiCo, which has 10% of volume). Coca Cola is valued at US$79 billion and was ranked for many years as the top global brand by Interbrand (deposed in 2013 by Apple and Google).
A sour aftertaste?
One risk for Coke is that the lower-sugar Life sub-brand may be an extension too far. Phil Caroll, a drinks sector analyst at investment firm Shore Capital, has suggested that Life sits in a no-man's-land between core propositions that already serve customers well. However, substantial regional differences suggest that there is indeed life in Life. The slow take-up of Zero in the UK compared to a rapid market penetration in the more dynamic market of Australia is a useful case in point. In short, there appears to be some potential for the Life brand to do well. And even in the UK, success in reducing salt intake – 15% lower salt consumption over a decade as consumer tastes adjusted with time – suggests that firms can change their products to the benefit of society while bringing their customers with them; a key commercial imperative.
Social and environmental impact
Coca Cola is a major producer of soft drinks: ultimately unnecessary products which use large amounts of finite resources, often in regions that can ill afford their loss. This is the main charge of the "Nero" criticism – that Coca Cola is fiddling at the edges with Life, without addressing the problem of burning up the planet's resources to make it.
A simple internet search for "Coca Cola", "water", and "controversy" provide ample illustration of the criticisms. By positioning the brand as a green alternative – regardless of the health focus – Coke is in danger of being seen to mislead customers (see the useful Sins of Greenwashing tool). Also, sugar's enemies will not be satisfied with incremental change when many are pushing for ever greater cuts to recommended consumption.
Supply chains and sugar substitute
A supply chain issue hinges on the question of how Life is able to contain a third fewer calories. The answer is Stevia, a sugar alternative. Secondary Coca Cola brands Lilt, Sprite and Fanta switched completely to Stevia in 2013, without the use of a shadow brand. Did you notice? And Sprite and Fanta are respectively ranked fifth and sixth in the off-trade Euromonitor global rankings, each with 1.5% volume share: these are high net worth brands in their own right.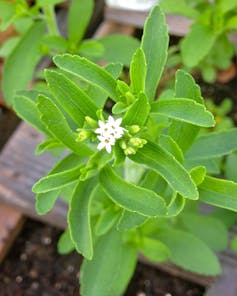 Stevia is a plant-extract originating in South America. It has reportedly been used as a sweetener in Japan since the 1970s, and was more recently approved for use in the US and EU. Its emergence leaves many open questions: What are the social and environmental conditions of the agricultural workers involved? Is the manufacturing process environmentally damaging? Is there sufficient supply to meet the demand if consumers buy it in droves? What sort of land is required to grow the plants (lessons from palm oil should sound warning bells)? What is its impact on the body? And will the anti-Stevia activists (for they exist) remain fringe groups, or will their arguments gain traction?
Security of supply
Finally, there is also a potential issue around security of supply: in the longer term, companies like Coca Cola may need to develop complete alternatives to traditional sugar. Climate change presents a threat to many aspects of life, and agriculture is one of these. Sugar is not immune to the changes. For example, KWS – the world market leader in sugar-beet, with substantial interests in corn/maize – has included climate-related breeding objectives as a key element in its research and plant-breeding work for some time.
Coca Cola may have some scope to develop organic, eco and natural-brand dimensions – maybe the green labelling and Life brand suggest this is under consideration. But the company needs to tread carefully. Coca Cola seems to have made a modest and potentially useful contribution to the problem of sugar over-consumption, but Life will not deflect critics' fire – and may be storing up problems for the future.