A city-based franchise competition of Twenty20, cricket's shortest (20-over) format, is due to be launched in 2020 in a bid to give the English domestic game a financial boost. It is the latest plan from the England and Wales Cricket Board (ECB) aimed at increasing the number of people watching the sport. The teams are expected to be based around well-known grounds such as Lord's and the Oval in London, Trent Bridge in Nottingham, Old Trafford in Manchester and Headingley in Leeds.
Cricket's audiences are thought to be ageing and may not be replenished. In other parts of the world, match-day attendances for the longer formats of the game, particularly international Test cricket over five days, have declined – although not in England.
Reception to the ECB's franchise competition proposal has been mixed. Former England captain, Michael Vaughan, said he viewed Twenty20 as "the saviour" and predicted that it would have huge success in attracting new, younger fans. But he also warned that the new competition could eclipse other forms of the game, including international matches.
So, is the commercialisation of cricket a friend or foe to the game?
Many iterations
Cricket has been dealing with these tensions for longer than most sports have actually existed. Since its laws were first standardised and committed to paper in the mid-1700s, cricket has witnessed numerous incarnations in the name of progress and modernisation. Concerns about the economic model began in the 19th century, but the commercialisation of cricket in England experienced a step change in 1963 with the introduction of the first "one-day" competition, the Gillette Cup.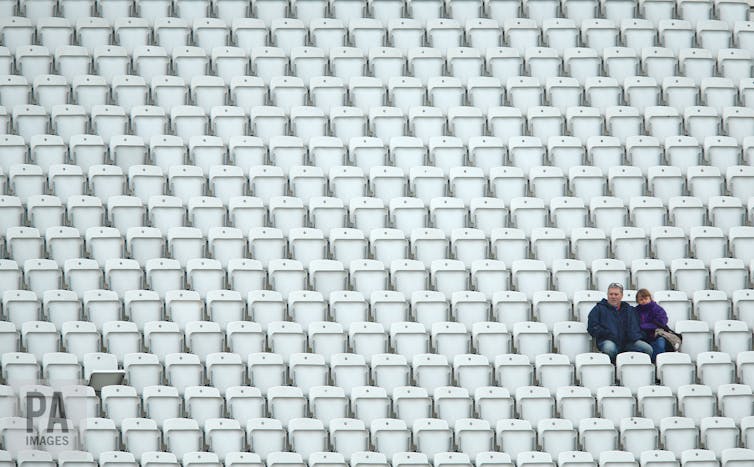 The shorter format became more frequent and more dominant, but various iterations were tried in the search for a commercially lucrative formula. Kerry Packer's World Series Cricket in Australia in the 1970s, which saw players in coloured clothes (rather than the traditional whites) playing under floodlights with a white (not red) ball, would ultimately convince the market of cricket's commercial potential.
The broadcast of one-day cricket enabled the game to become a "mediasport" – funded by and structured for media consumption – as our research has highlighted. Yet, despite considerable success, shorter variants continued to emerge, such as New Zealand's Cricket Max in the late 1990s and Australia's Super Eights.
But Twenty20, in which each team bats for 20 overs and the highest score wins, would become king. Ironically, given England's role as the guardian of the traditions of cricket, Twenty20 was invented there in 2003.
Such was the immediate commercial success of Twenty20 that multiple domestic-based and internationally resonant competitions subsequently emerged: the Indian Premier League (IPL), Australian Big Bash, Bangladesh Premier League, Caribbean Premier League and Pakistan Super League currently exist. In the meantime, the English became victims of their own innovation. Their version, the T20 Blast, remained stuck in the traditional structures of county cricket and so lacked global appeal.
Enter the ECB's new plan. The new city-based competition is set up for eight new teams – all owned by the ECB – with centrally-allocated pots of money for players and coaches. Each team will have a squad of 15 players, selected by draft. Teams will choose 13 players split across six salary bands and have two further wildcard picks – including a maximum of three overseas players to increase the tournament's glamour. A play-off style system of 36 matches scheduled over 38 days will provide four home matches per franchise with eight matches shown live on free-to-air television.
Incomes should match those achieved by similarly global Twenty20 competitions. An annual IPL season in India, for example, generates more than double the gross income of a 50-over Cricket World Cup, which happens every four years.
Both innovative and conservative
Such innovations always have a wider social impact. It's unclear how the addition of the planned franchise competition will affect the existing one-day county and T20 Blast competitions, which will continue to run. International Test matches will also be scheduled alongside the new competition, so which will draw England's best players: cheque book or country?
Beyond logistics, there lies a more fundamental question. Twenty20 has become emblematic of the mediatisation and commercialisation of the game. While all sports have adapted to suit the needs of television and sponsors, the extent to which cricket has changed in the last 50 years is unprecedented. And yet, while Twenty20 incorporates the game's fundamental elements – it is still contested between 11 men or women on a 22-yard strip of grass involving bat and ball – there remains much more room for innovation with the format. For instance, why insist on teams having five bowlers or limiting them to bowling 24 balls each?
The truth is that cricket is paradoxically innovative, yet conservative. The "inventors" of one-day cricket wanted it to look like the "real" thing – keen that short-term commercial goals should not betray the game's inheritance. The English traditions epitomised by the longer form of Test match and county cricket are what make the game stand apart from other sports in the global marketplace. As a result, the commercial and media opportunities made possible by Twenty20 also bring with them a series of threats.
Each new iteration of cricket contains unresolved tensions. City-based Twenty20 will attract a new, younger audience, but perhaps they will be attracted for different reasons. Twenty20 packs stadiums drawn by cricket's global superstars, but there is little evidence that it has the capacity to sustain audiences across the sport's longer formats. You cannot breathe economic life into Test cricket by selling the audience something else so, at best, these latest plans create the need for further tinkering and, at worst, plant the seeds of Test cricket's future demise.