Saab is a relatively small aerospace company, employing almost 14,000 personnel with sales of £2.25 billion in 2012: it is a David among Goliaths. And yet, as 2013 drew to a close it was announced that Brazil plans to buy 36 Saab Gripen fighter aircraft.
The world fighter aircraft market is dominated by a few large firms from the USA, Europe and Russia. Among them are Boeing, Lockheed Martin and Eurofighter (producing the F-15; F-16; F-18; F-35; and Typhoon aircraft). In 2012, Boeing employed almost 174,000 personnel with sales of £71.2 billion while Lockheed Martin employed nearly 120,000 personnel with sales of £47.4 billion. Eurofighter, meanwhile, is an international grouping comprising the major aerospace companies in Germany, Italy, Spain and the UK which build the four-nation collaborative Typhoon combat aircraft.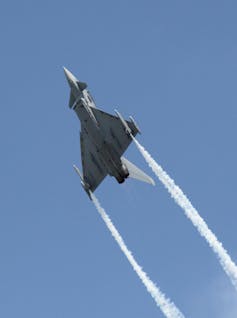 Other major companies in the world fighter aircraft market include the Russian firms of Mikoyan and Sukhoi (Mig-29; Mig-31; Su -27 and Su-35). The French Dassault Aviation manufactures the successful Mirage and Rafale combat aircraft, with sales of £3.9 billion in 2012. Both Dassault and Boeing were in the hunt for the Brazil contract.
So how is Saab, a relatively small firm from Sweden, managing to find success in a highly competitive, multinational market with huge development costs? It was created in 1937, and has remained competitive for more than 75 years. Originally founded to provide Sweden with military aircraft as part of the country's commitment to maintain national security, sovereignty, neutrality and independence, it has produced some technically advanced and innovative aircraft designs (for example the Draken and the Viggen) and developed its business into new markets; it is now both a defence company and a security company (with aeronautics accounting for 24% of its total sales in 2012).
The Saab Gripen aircraft was originally designed for the Swedish Air Force, which required a small, relatively cheap multi-role aircraft with reduced life-cycle costs. A new version of the Gripen, namely, Gripen E or New Generation is being developed over the period 2013-2026. To date, the Gripen has sold to the Swedish Air Force (original order for 204 units) and has been exported to South Africa (26 units), Czech Republic, Hungary (each leasing 14 units from Sweden) and Thailand (12 units). There are further planned export sales to Switzerland (22 units) and Brazil (36 units) resulting in possible exports of 124 units and a total output of 300 units (exports at 41% of total sales).
Saab's success has been due to its ability to remain competitive by designing combat aircraft which meet market requirements in terms of price, performance and delivery. The Swedish government has been supportive through funding development and production work enabling Saab to remain in the fighter aircraft market. This is a distinctive market dependent on government as a major or only buyer: it is unlike other markets where there are usually large numbers of buyers so firms are not completely dependent on the preferences of a national government as a single buyer.
Exports of Gripen are also dependent on a variety of factors other than price and performance. Examples include generous technology transfer and financing packages, favourable offsets as well as offers of bilateral collaboration between governments.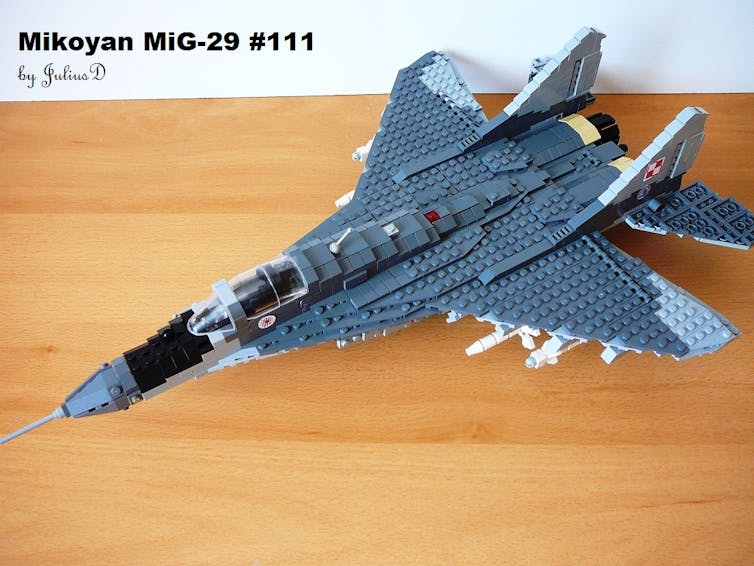 Gripen output and exports can be compared with its European rivals, namely, Dassault Rafale and Eurofighter Typhoon. Currently, the French Air Force and Navy plans to buy 180 Rafales with a possible export order to India for 126 units giving a total output of 306 units (exports at 41% of output). Similarly, the four partner nations involved in Typhoon plan to buy 472 aircraft with exports to Saudi Arabia (72 units), Austria (15 units) and Oman (12 units) giving exports of 99 units and a total output of 571 units (exports at 17% of output).
A proposed deal with the UAE fell through around the same time as the Saab Brazil one was secured. In terms of exports and total output, Gripen compares favourably with Rafale and Typhoon.
The flight path ahead
Both Gripen and Rafale suggest European nations are capable of independently developing advanced technology combat aircraft. The UK has the industrial and technical capability to develop and produce an advanced combat aircraft of the Gripen-Rafale type. Instead, the UK has decided that the national development of such aircraft is too costly and has chosen to focus on European collaboration in an effort to share development and production costs. The basic assumptions underlying UK collaboration policy need to be re-evaluated.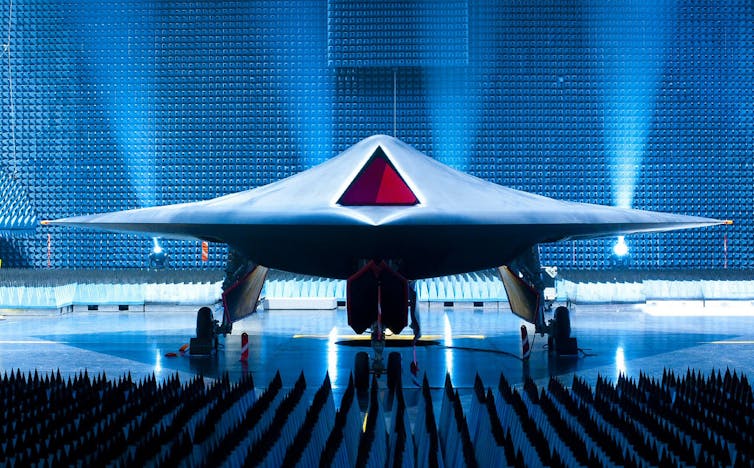 But it cannot be assumed that the future will be the same as the past. New technology and new threats as well as rising equipment costs will dominate national defence policy choices. The example of Saab shows relatively small firms can be successful and that large size does not guarantee success. But like all privately owned firms, Saab has to consider how it will respond and adjust to future changing markets. Two issues cannot be ignored: the position of the Swedish government and its traditional defence policy of independence and neutrality; and how Saab will respond to new technology – namely, unmanned air vehicles.