In the fourth of my series of interviews with designers on collaboration, Evi O discusses balancing her in-house book design work at Lantern, an imprint of Penguin Books with various side project. Evi was awarded Young Designer of the Year in 2013 at the Australian Book Design Awards.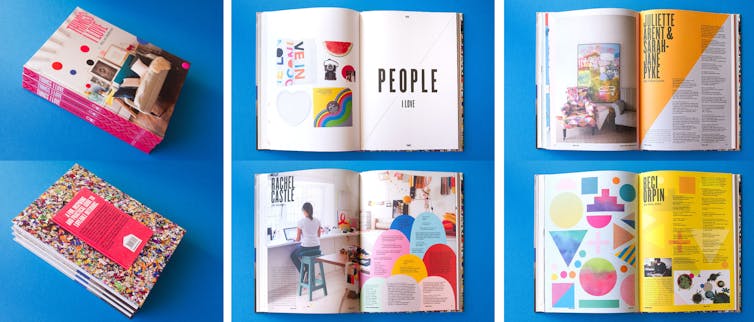 How many designers are in the Sydney office of Lantern, and do you collaborate on the design of individual books, or work entirely independently?
We have one art director, two senior designers and one junior at the moment. Every designer has their own projects and carry each project independently from conception to finish. This may involve art directing photoshoots, designing layouts and covers. However, most of the time, just like how a studio runs, we workshop design challenges with each other, especially in the beginning of a project.
Designers, however, collaborate closely with authors, photographers, illustrators, stylists, editors, typesetters and production controllers on different stages of book making.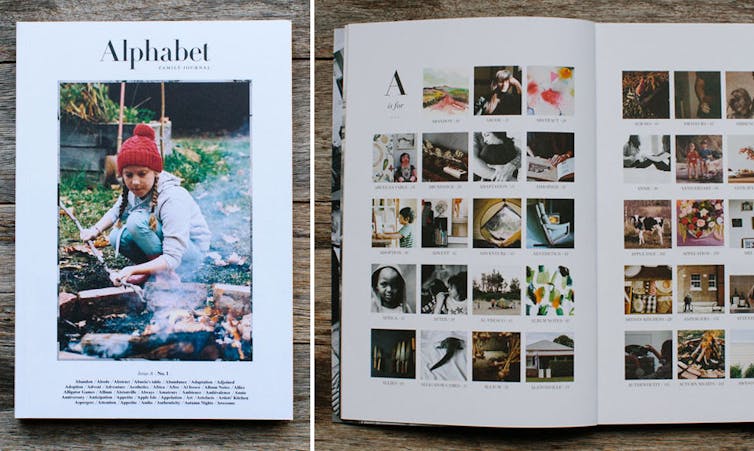 In addition to your full time job you make wooden brooches under the moniker Bonnie Poplar, paint, and recently art directed the first issue of a new magazine Alphabet Family Journal. When do you find time to do these other creative projects, and do your side projects influence or feed back into your work at Lantern?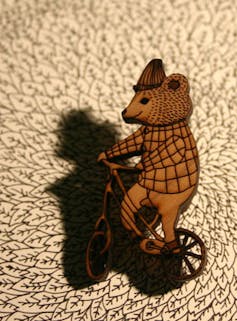 As a creative, I function better when juggling many different projects at once – different design tasks and processes stimulate me. These extra projects often don't feed back directly into my Lantern work, just because the nature of projects are so different. But I believe that having experienced diverse projects will eventually benefit to future projects, Lantern and others.
Where do I find time for all these other things? I must say I love book design to the core and I've been lucky that I've never felt that I actually work doing my day job. However, being a naturally greedy human being, there are millions other things that I want to do without giving up my day job, hence I slip in these "extracurriculars" on late nights and weekends, and in between reading time and Game of Thrones marathon. I guess if you love doing it, you'll just find time for it. I often wish you get 36 hours a day, though!
The books you design are primarily illustrated – meaning they have a significant amount of images, photographic and illustrative. Do you work closely with the authors during your design process, or is the design left to the publishing house and presented as almost finished art to the author for final approval?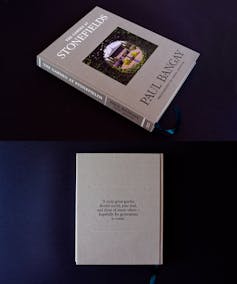 At Lantern, it is important for us to keep the author's voice strong in the final product so we always involve our authors in important design and editorial decision.
The collaboration with authors vary depending on the project. Obviously, the more complex the project, the more collaboration we have. For example The Garden at Stonefields by Paul Bangay documented eight years of building the property. It would be impossible for me to work out on my own which photographs need to be included.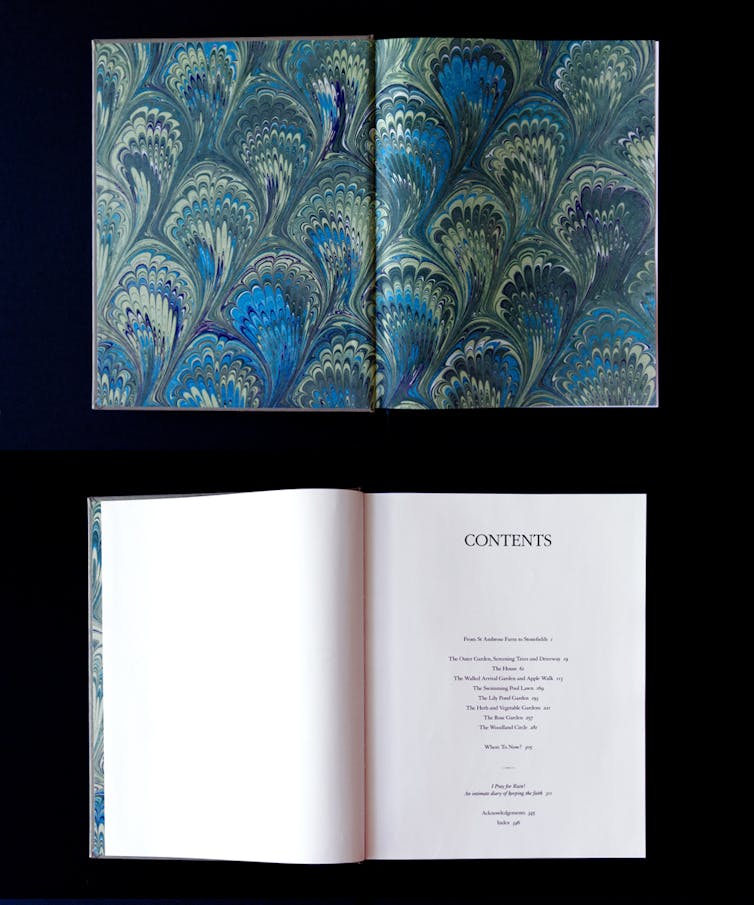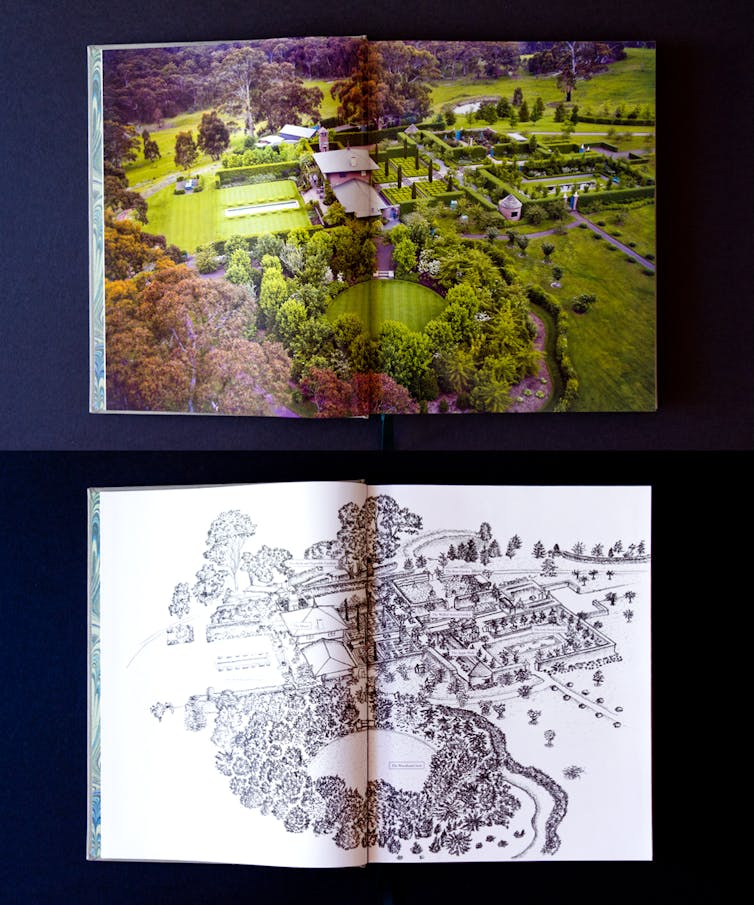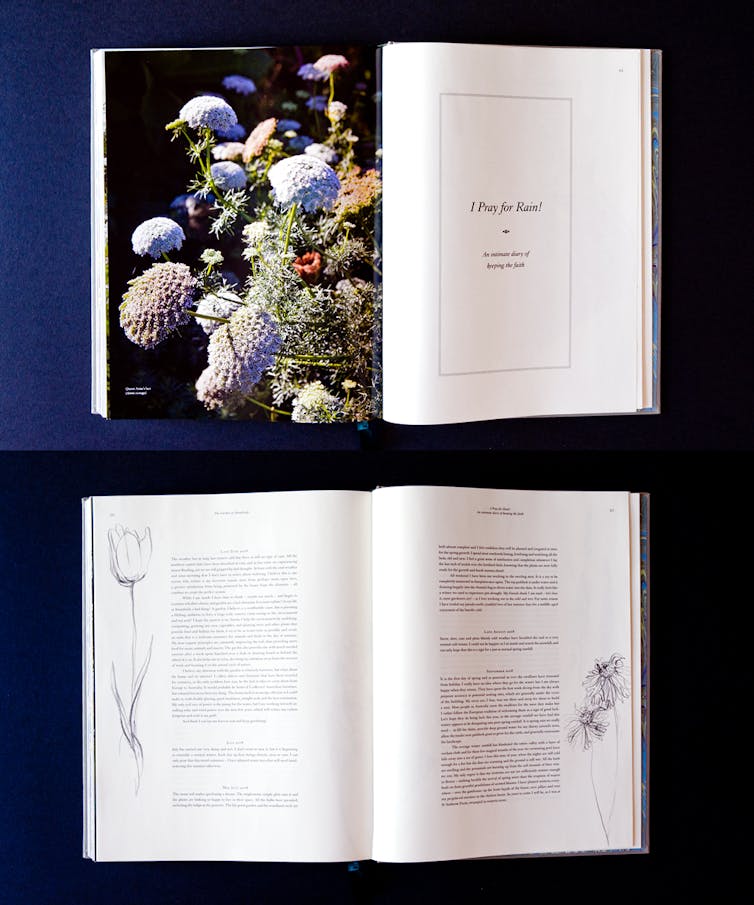 Things I Love has a surprise on every page, which is a result of close collaboration between me and Megan Morton constantly bouncing back ideas. I believe, too, the more you understand your authors, the better book design you will produce.
Describe your ideal collaboration.
I would love to be thrown in together with creatives from other design fields and join forces to bring out the best in all of us. To experience collaboration on a product and/or fashion design is high on my wish list. Any takers?