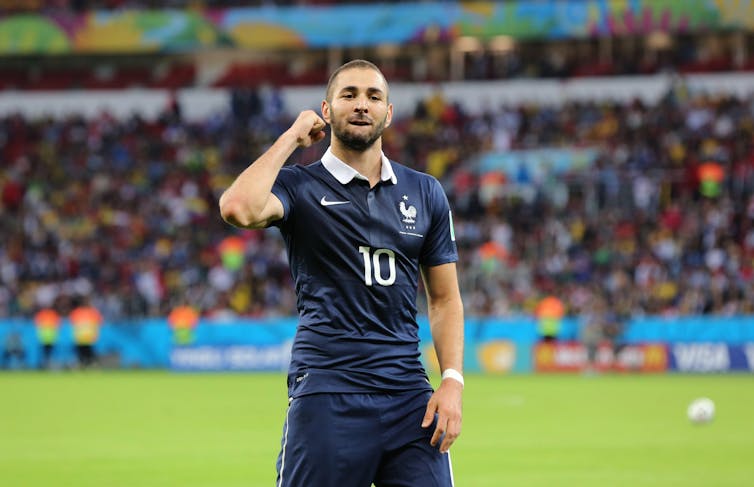 As first round matches end, it seems we're in for the best World Cup in living memory. The games are scintillating. The media coverage of events on and off the pitch is unparallelled. And new refereeing technologies promise to make cheating a thing of the past.
Science makes it harder to rob teams of victory. But it's probably also stolen a lot of pleasure from the fans.
One way to consider goal line technology is to say that it lets us get history right. But as E.H. Carr reminded us some time ago, this is trickier than it looks.
On one hand, science prevents what Carr called 'Bad King John' history. It eradicates incompetence, bias and egomania as factors that determine results. From now on, it will be harder to paint soccer antiquity as the child of individual foibles.
We can also bid adieu to 'Cleopatra's nose' accounts, where history is viewed as nothing more than a chaotic list of accidents that directed the world in a particular direction for no specific reason.
It was foolish, Carr warned, to argue that Marcus Antonius' lust made the Roman Empire fall upon itself. Along the same lines, it's now harder to win just because a certain player comes to believe that he is a deity, as did Diego Maradona in 1986.
Trouble is, Carr didn't believe that history was science. Facts don't speak for themselves, and history is, in part, a story about where we want the world to go.
For example, would World Cup '86 have been a richer tournament had its final featured Peter Reid, the English midfielder who haplessly tried to catch Maradona, as the Argentinian genius scored his second wonder goal in his nation's 2-1 victory? Would that have given a fairer picture of what the world game was like at that time?
It's an open question. And that's the point. Professionals often say that football is a results business. But for fans it isn't. And when results and getting things right are all that matters, supporters lose the ability to participate.
Goal line technology is about closing down a conversation. That isn't good when, according to some scholars, fans want exactly the opposite. Talking about football can be an important pre-political activity: a chance for people to debate matters of morality with a vigour that they rarely feel in relation to other public events.
Putting things another way, a scientific game where everything's fair robs us of the chance to think about what fair is in the first place.
Consider Thierry Henry's infamously handed goal that knocked the Republic of Ireland out of World Cup qualification in 2009. Should Henry lose his reputation as one of the game's greats because of this? Did it simply reflect the reality of high stakes professional soccer? Is this what the game should be about? With replay technology, we wouldn't even consider such matters.
And fan research indicates that no-one wants that.
Football isn't a results business for fans, because on that score most of us never get what we want. So why do we bother?
According to Cornel Sandvoss, it's because mediated, commercialised soccer allows us to write our own history. Sandvoss provocatively argued that football isn't about tradition; it's about narcissism. EPL clubs, he suggests, have rebranded themselves as blank slates that can be anything you want them to be.
Chelsea, for example, appeals to multicultural fans AND those who would keep the English game male and white. The trick is to provide resources that let supporters tell the story of the club in different ways-and give themselves a place therein.
Behold the social pleasure of fandom. What happens in games isn't really the point-why it happens, how things could have been different, and what it all means is far more significant. Conjecture is the fan's lifeblood.
As professional player and journalist The Secret Footballer frequently observes, 'citizen journalism' is driven by a series of myths about tactics and the like that simply aren't true; such as the importance of placing a defender on the goal line during corner kicks. No-one cares. If football can be reduced to simple data, then there's nothing to say about it, and no fun to be had.
Goal line technology is all about ball watching. Defenders are told off for doing that; they're supposed to keep an eye on the whole game. Maybe there's a lesson here. Does scientific soccer cheat its punters?