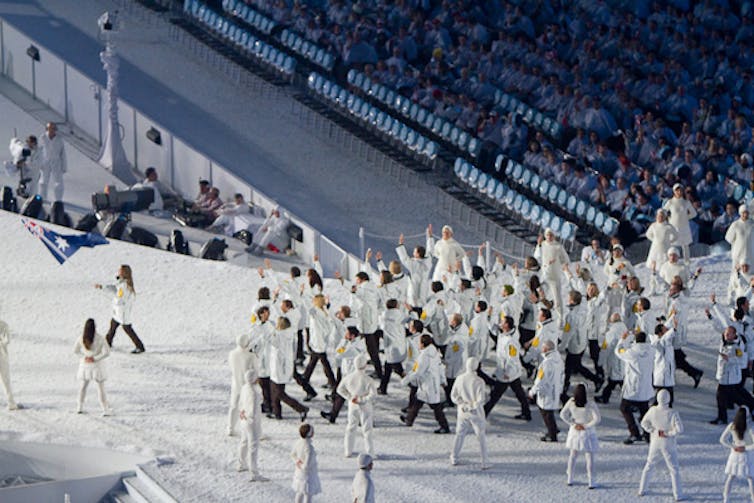 It's one of the most intriguing questions asked prior to the Olympic Games Opening Ceremony. Who will carry the country's flag? Whilst some countries have already chosen their bearer for the 'Parade of Nations' the vast majority are yet to publicly anoint their representative.
Each country utilises different methods to choose. Some possess so few athletes that it's not much of a race, whilst others use methodologies that would make the Vatican proud.
In the UK there is some manner of democracy, however the system is as complicated as any mixed member proportional or biproportional apportionment system.
Some countries go with the big name athlete rather than a wizened Olympic veteran that only trivia aficionados and close family members would remember. Roger Federer carried the Swiss flag in Beijing, Raphael Nadal was to have sported Spain's colours in London until injury ruled him out of the Games and Maria Sharapova will become Russia's first female flag bearer in London.
In Australia, the call has gone out for a woman to be given the honour as only three summer and three winter athletes have been female. The unenviable task rests with chef de mission Nick Green. He should choose the most fitting recipient whatever their sex.