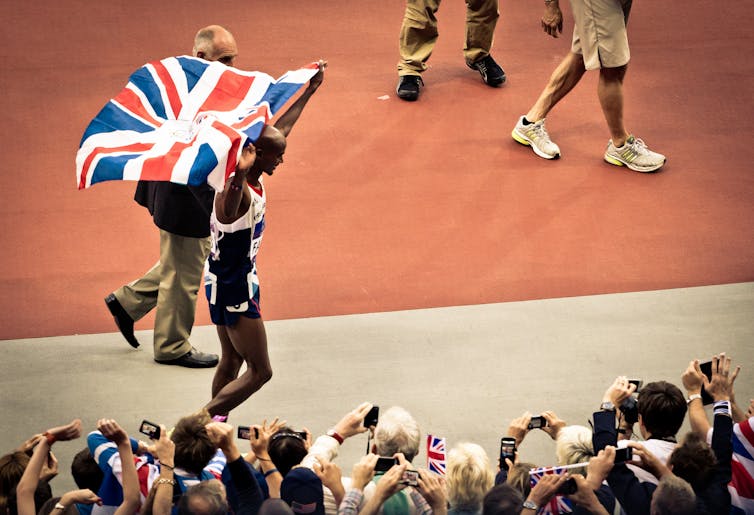 Some of the celebrations witnessed at these Olympics have been sensational. The bewildered surprise of Mo Farah as he took gold for the second time in the 5 000 metres; Sally Pearson's shrieking relief after a cruel 32 seconds of the unknown and of course the heart rending, raw emotion exhibited by many as they achieved their lifelong goals.
And one cannot forget the antics of the German discus thrower Robert Harting. After flinging his implement more than 68 metres he went all 'incredible hulk', ripped his shirt asunder in front of the assembled cameras and then proceeded to delight the crowd by hurdling his way down the main straight.
Later, after partying hard, he fell asleep on a train and was relieved of his athlete accreditation and subsequently refused admission to the Village!
Every celebration was unrehearsed, unique and distinctive. There was nary a hint of preparation it was simply, just like the performance that caused it, uncontrollable.
But what is it with all the flags? For the life of me I cannot recall a single instance where a medal winner hasn't been thrust a flag immediately on finishing. By the conclusion of the athletics it had become ridiculous with nearly every runner given one to wrap around their torso for the lap of honour.
So contrived was it that some even looked like they had either been just taken out of the packet or freshly ironed!
I can see it as a joyful expression of national pride but every athlete is already wearing a singlet, jersey or top with their coat of arms or other depiction on.