The recent death of PD James has – unsurprisingly – received a great deal of attention. What comes across in the many articles, obituaries and interviews are her originality and acute insight, but also the esteem in which she was held and a genuine sense of bereavement among her readers.
I will miss the particular window she offered on to nearly 50 years of contemporary British history, often through the eyes of her poet-detective Adam Dalgliesh. Her novels registered changes in political and economic climates and an indisputable evolution within the British sense of self. In common with many readers of her enduring, long-lived and cohesive oeuvre (her books were published at a rate of three to six per decade) I feel I know PD James.
A modern crime
But the first change to be mentioned is the one she occasioned herself – within crime fiction. Her intention to modernise the tradition of classical detective fiction is signalled from her very first novel Cover Her Face (1962). She uses a stereotypically classical step up – aristocratic family, country house, inheritance, suppers with the vicar, village spinster and colonel – but there is immediately a vital shift in emphasis: the victim Sally Jupp is beautiful, self-serving and working class. This immediately disrupts the comfortable upper-middle class environment of much classical detective fiction.
James also jettisons the comedic tone of the Golden Age classical detective tale, fielding a much grimmer narrative that emphasises the loss of purpose, the unease and restlessness among the survivors, the mental and moral "contamination" (a very Jamesian term) of murder and its investigation.
Into the real world
James's next novels are more inventive and ground-breaking. Her biggest innovation is to situate murder in the workplace. There's a psychiatric clinic (A Mind to Murder, 1963), a nurse training college (Shroud for a Nightingale, 1971) and a forensic laboratory (Death of an Expert Witness, 1975). In doing this, she enriched her crime fiction with an extensive reflection on the topics, controversies and debates within a profession.
Critics have noted James's early sensitivity to gender in her crime novels. In particular, there's the implicit but cutting criticism of an old-fashioned nursing college still upholding Victorian expectations of female obedience and loyalty in Shroud for a Nightingale (1971). And An Unsuitable Job for Woman (1972) is rightly read in the context of second-wave feminism as a foundational text of the feminist crime genre: investigating murder, it transpires, is indeed a suitable job for a young, female private eye. But James never quite fulfils the high expectations of this early feminist work, possibly losing interest in the changed ideological framework of the 80s.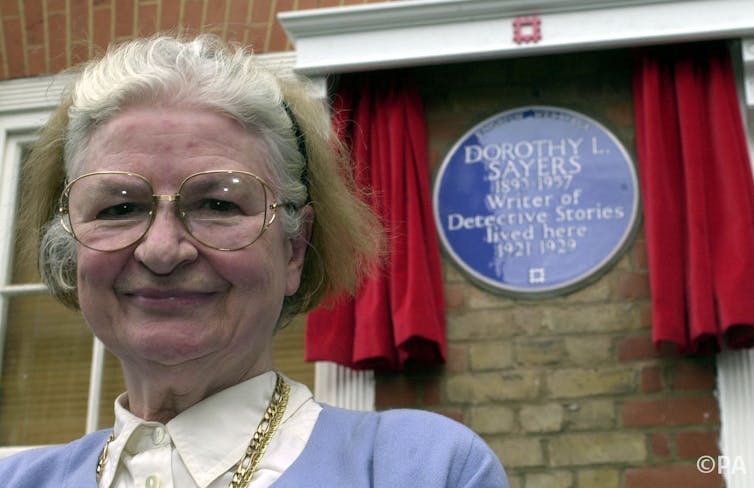 80s boom
Then comes the 1980s boom in crime fiction, which James helped instigate and from which she also benefited hugely. During the next two decades her popularity soared, her novels becoming longer and more self-consciously wrought. Always a literate author, she raises the gothic spectre of Jacobean drama and Donne's poetry over many of her murder plots.
She continues to situate her workplace communities – somewhat incongruously – in country houses and patrician town houses, lovingly described imaginary buildings frequently still inhabited by descendants of their original families. Here, via Dalgliesh's architectural sensibilities, James both invokes a nostalgic Englishness and a tacit acquiescence with an unstoppable modernity. Despite often floundering in describing her working-class characters there is, in her description of houses and streets, an acute sensitivity to the expression of class, wealth and poverty.
Despite clear signals of an instinctive conservatism James was a realist and keen to reflect the changes in contemporary Britain. She covered HIV-Aids (Original Sin, 1994), the Macpherson Report on institutional police racism (Death in Holy Orders, 2001) and the Blair government's museum policy (The Murder Room, 2003). Change, it is clear from her novels, is unstoppable.
But in the reflections of Dalgliesh and his interviewees James frequently expresses nostalgia for an older, tougher society, more individualistic, less pallid, less intrusive. Indeed, the later novels see James's policemen and women slowly succumb to disenchantment with policing in a modern society: Kate Miskin and later even Dalgliesh himself start hinting at a life after the force.
Death and decay
What remains consistent throughout her work was James's unflinching ability to portray death. She fields some delightfully inventive corpses, such as the city gent floating in a rowing boat at the start of Unnatural Causes (1967). Or there are the unruly corpses that visually assault the observers in A Taste for Death (1986): a minister of state and a tramp conjoined in death.
James was similarly interested in the failings of the body, the ravages brought by disability and illness and the frailties of old age. Her many ageing and elderly characters testify to an equally unswerving ability to analyse also this stage in a life, as she did in The Children of Men (2008), her dystopian thriller focused on future, childless and ageing British society, where the future, both for the individual and the community, is probed painfully and uncompromisingly.
Central to James's crime fiction is the introspective, melancholy mood of her detective, Adam Dalgliesh, bereaved and mourning at the start of the first novel, who gains a new wife and a new future in The Private Patient (2008). We now know that James purposely sent him on his way, constructing closure for both her detective and her readers.