Investigative journalist Daphne Caruana Galizia was murdered by a car bomb on October 16 2017, near her home in northern Malta. For years she had been reporting on a web of corruption and money laundering on the Mediterranean islands, involving places as far away as Shanghai, London, Baku and Dubai.
One of the many things brought under the spotlight by Caruana Galizia's assassination was the way that she and other journalists had been endlessly threatened with costly transnational lawsuits by the people they were covering. While she had continued reporting on her blog, many of her peers were either heavily redacting their stories or simply didn't run them.
When the rich and powerful use frivolous or unfounded claims to thwart those daring to expose corruption, it is known as strategic litigation against public participation (Slapp). They often do this using libel law, though sometimes also deploy other legal areas including negligence, trespass and trademark infringement. Slapp includes both legal threats and actions, as well as generally using legal procedures to suppress activities in which there is a public interest.
Caruana Galizia's murder has prompted numerous efforts across Europe to prevent these practices. In April 2022 the European Commission proposed an anti-Slapp directive in which unfounded proceedings would be dismissed early and quickly by EU courts. The UK government began a consultation on similar legislation a couple of months later for England and Wales, while their regulatory body for solicitors cautioned members against representing such actions.
Yet one legal system on the edge of western Europe is resisting getting onboard – Scotland. In an era of online journalism where publications are viewed across the globe, it's usually possible to establish a connection between a claim and multiple countries. As a result, Scotland risks becoming an unlikely global haven for this kind of legal abuse. So what's going on?
How the law is used to silence commentators
In 2018 the London-based investigative journalist Oliver Bullough published Moneyland, an acclaimed book lifting the lid on how government officials and business leaders steal public money and launder it in other countries. A few months later, Bullough and his publishers received a legal letter on behalf of the Angolan vice president Bornito de Sousa Baltazar Diogo, demanding that Moneyland be withdrawn, since in a section about that country it talked about how his daughter Naulila Diogo had spent US$200,000 (£165,000) on bridal attire that she wore in a US reality show.
The book was not withdrawn, and then Bullough got word in 2021 that he was being sued in Portugal for €525,000 (£464,000) in relation to the claims. He had never been to Portugal, but the book had been published there so there was a basis for a claim. Of course, it's impossible to comment on whether a particular claim is vexatious, but in this case the campaigning group, Index on Censorship, expressed "extreme concern" and filed a media freedom alert with the Council of Europe.
It's worth pointing out that the law firm originally engaged by the Angolan vice president, Bannatyne Kirkwood France & Co, is based in Scotland. If it becomes harder to pursue an action in the EU in future, Scotland could become a useful alternative.
Another case that arguably falls into this category relates to the former Green member of the Scottish parliament Andy Wightman. He was sued for £750,000 after writing numerous blogs and social media posts criticising Paul O'Donoghue, director of a wildcat conservation fund, Wildcat Haven. Wildcat Haven had been selling tiny souvenir plots of land on the pretext that the buyer could call themselves Lord or Lady Wildernesse. In reality, Wightman argued, these titles were legally meaningless.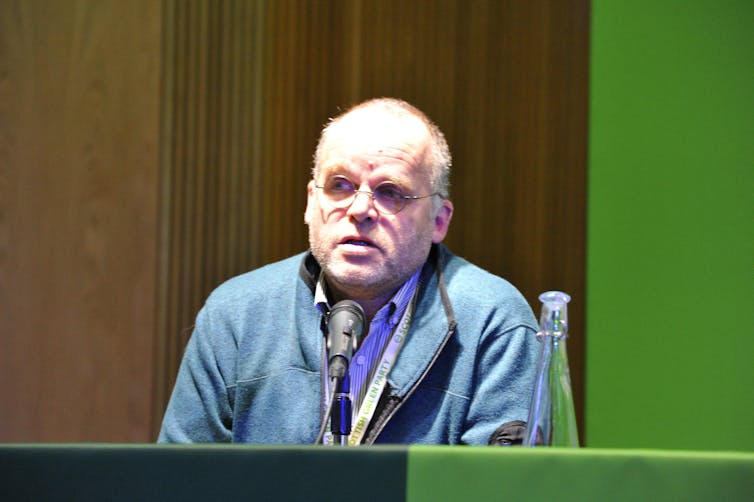 Wightman had to crowdsource £150,000 to defend the case, which argued that his comments were defamatory and had damaged O'Donoghue's business. Ultimately the former MSP won after the judge decided that the claims were either not defamatory or could be defended as fair comment. The court noted the lack of evidence produced to substantiate the sum of damages sought, which raises a red flag as to the legitimacy of the action.
The Scottish dimension
Behind these high-profile cases lurk many more stories that go unpublished due to the mere threat of legal action. Campaigners are pushing for new rules that would move Scotland in a similar direction to the EU, England and Wales. In September, former Scottish National Party MP Roger Mullin filed a petition to the Scottish parliament urging the Scottish government to introduce such legislation.
The Scottish government responded that reforms are unnecessary. It argues that the recent Defamation and Malicious Publication (Scotland) Act 2021 rebalances Scots defamation law in favour of freedom of expression by introducing a serious harm test, as opposed to the old test of whether a statement lowered a person in the estimation of right-thinking members of society. There is also a new defence where the publisher can show they reasonably believed their statements were in the public interest.
Similar reforms were enacted in England and Wales in 2013 but proved insufficient to deter vexatious actions. The UK government concluded that protections at the stage of a standard hearing are too late, not to mention that libel is only one route to silence activists.
Mullin's petition is now being investigated by the Scottish public petition committee. The committee is seeking further evidence from the Scottish government on the sufficiency of the 2021 Act, and has invited the National Union of Journalists, the Law Society of Scotland and Law Commission to give evidence. Campaigners will be watching closely for the committee's recommendations.
At minimum, the Scottish government needs to introduce rules providing for early dismissal of unfounded abusive proceedings through an accelerated procedure. It needs to place the burden of proof on the claimant to prove a claim is not unfounded or abusive, and provide for remedies and penalties against abusive court proceedings. Equally, the Law Society of Scotland should issue guidance like that produced by its equivalent in England and Wales to help deter Scottish firms from aiding such actions.
If the Scottish government does not take this issue seriously, it risks becoming the last stronghold for strategic litigation against public participation in Europe. A gap in Europe's armour against these kinds of claims presents a threat to free speech everywhere. It will be strange and disappointing if that turns out to be Scotland.