Africa is known as one of the best safari destinations in the world. Its vast grass plains, forests, deserts, mountains, big lakes and beautiful coastlines make it hugely attractive.
What makes it even more appealing is the abundance of game, such as elephant, rhino, lion, leopard, buffalo, giraffe and plentiful antelope species like gemsbok, kudu, eland and wildebeest. All have a certain allure for those wanting just to see them in their natural habitat, as well as those interested in hunting.
The main reason hunters hunt is not to kill animals, but to experience the thrill of hunting and nature. Nevertheless, hunting remains a controversial pastime. This has not diminished its appeal. In fact a number of countries use it to their advantage.
Funds generated by hunting in some countries are used for conservation and empower local communities. And if an economic value is placed on game, owners and communities are more likely to want them conserved.
South Africa and Namibia are cases in point. Both countries recorded growth in their game populations in the last 20 to 25 years as a result of hunting and good conservation practices by government and the private sector.
Europeans and Americans going back 200 years
Africa's variety of wildlife has been attracting great hunters from Europe and America since the early 1800s. This includes the likes of Frederick Selous, William Bell (later known as Karamojo Bell), Bror von Blixen-Finecke (married to Out of Africa author Karen Blixen), William Charles Baldwin, Gordon Cumming, William Finaughty, JA Hunter, Ernest Hemingway and even former US president Theodore Roosevelt to name a few.
Selous was a British officer and a good friend of both Roosevelt and Cecil John Rhodes. The well-known Selous Game Reserve in Tanzania is named after him.
Bell was named "Karamojo" due to his hunting in Karamojo in Uganda. He became famous for his ability to place the perfect headshot on elephants. He is reported to have hunted more than 1000.
Cumming, a Scotsman who hunted mainly in South Africa, was known as "lion hunter". On returning to England, his trophies were shown at the Great Exhibition in London, weighing more than 27 metric tonnes.
Most kept a diary of their hunting experiences in Africa. These later became novels portraying their hunting safaris and expeditions on the continent, further fuelling its attraction.
The most popular hunting destinations between 1800 and 1950 were Kenya, Rwanda, Uganda, Tanganyika (Tanzania), Portuguese West Africa (Angola), South West Africa (Namibia), Southern Rhodesia (Zimbabwe), Northern Rhodesia (Zambia), Portuguese East Africa (Mozambique), Bechuanaland (Botswana) and South Africa.
Not all are still open to hunters. And countries that still allow hunting are becoming fewer. The main destinations today are Zimbabwe, Zambia, South Africa, Mozambique and Namibia.
Prime attractions
Namibia gives hunters the opportunity to hunt the big five – elephant, rhino, lion, leopard and buffalo. There is also the opportunity to hunt various plains game like gemsbok, oryx, springbok and eland – of which gemsbok is the most famous among hunters.
Namibia's hunting land varies. Sometimes hunters use private land which can vary from a few thousand hectares to millions of hectares. They also use state-owned hunting concession areas the country's north.
Zimbabwe and Zambia recently re-allowed hunting. Both have vast game reserves, concessions and national parks. These still provide hunters with the challenge of hunting game in open, unfenced areas. Most encompass thousands of hectares of land where hunters still primarily hunt on foot.
Game is plentiful. And Zimbabwe is home to the big five.
Zimbabwe and Zambia provide hunters with relatively easy access and good infrastructure. Hunting lodges have well-maintained camps. Accommodation in most cases is in luxury bush camps, called fly camps, erected for the hunting season only.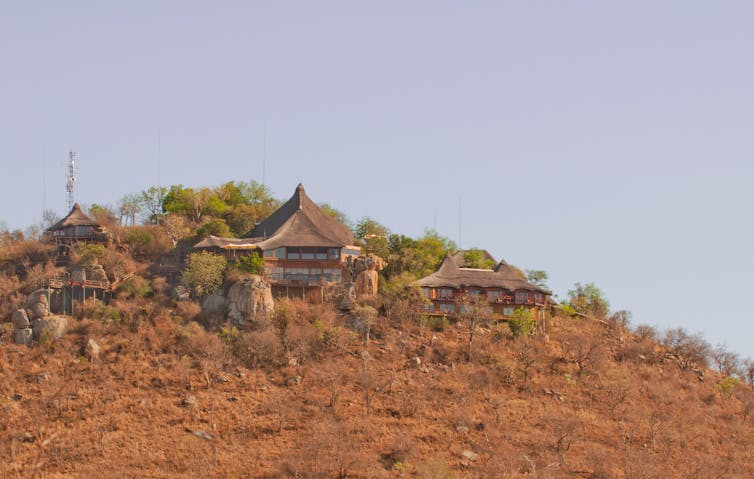 South Africa also offers hunters the big five. What makes it particularly attractive is that it has more than 40 different species to hunt. The country is easily accessible and has better infrastructure than most competitors in Africa.
Accommodation ranges from rustic bush camps to five-star permanent hunting lodges. Hunting takes place mainly on privately owned land where game is well managed. Because game is privately owned, it has a value for owners. This has led to tremendous increases in numbers during the last 20 years.
As in Zimbabwe and Zambia, hunting in Mozambique is conducted in state-owned concession areas. Mozambique nearly faced the extinction of some game species after its long civil war, but has shown some promising recovery. Traditional hunting areas near Beira were hit the hardest.
Today the best hunting areas are found in more remote areas, near Tanzania and close to Zimbabwe. Wildlife includes a variety of species, but sables can be hunted in most areas, giving Mozambique an advantage over other hunting destinations. Sables are one of the most sought-after animals for hunters.