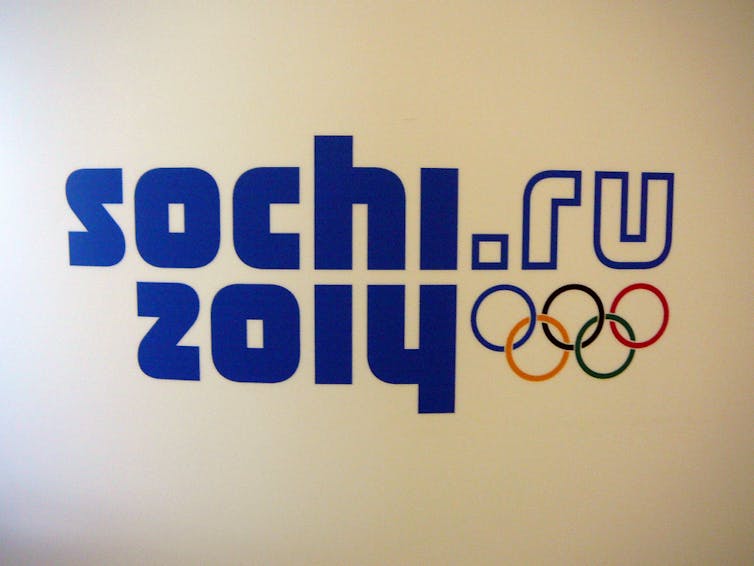 Hard to believe but it is only 18 months to the next Winter Olympics in Sochi, Russia. It therefore is not uncommon for the next host to start a massive promotional campaign and that is exactly what the Russians are doing in London.
In Kensington Gardens two huge areas have been set up one called Russia Park and the other Sochi Park. Both are huge tented areas with some of the biggest marquees that I have ever seen. Russia Park has free public admission and one can buy their local tucker, hear Russian music or watch entertainers, go to areas to test hockey or curling skills,there are several smaller promotional pavilions and a relaxing open area with large bean bags to sit in.
Attached to this area is a very private two- story corporate entertaining tent complete with bars, a radio broadcast studio, a large lecture and media room. In this area I was invited to the impressive launch of the new Russian International Sport University which is currently under construction in Sochi. When finished it is expected to attract up to 2000 students who will earn a Master's in Sports Administration specialising in the Olympics areas.
The formal media launch of this was a first-class and very expensive production. Wish I had all of their high tech features to use in my Olympics class!. It is a bold experiment and some international unis present were questioning whether this concept will meets its lofty goals. There still needs to be attention to the curriculum, who will form the teaching staff (all units are to be taught in English) and there is still construction to be finished.
The Russians have partnered up with Sheffield Hallam and Brunel University in the UK so that gives them some extra clout. Time will tell if this new concept - supported by the IOC and Vladimir Putin, the President of the Russian Federatin - will be successful.
The Sochi Park is in a separate but equally huge tented city. For this venue the public has to pay an entry fee to see a large-scale promotional display for the Sochi Games complete with a 3D theatre. For an extra fee there is an artificial ice rink which is showing a very entertaining ice show featuring a large cast of Russian Olympic skaters. This Las Vegas-like cabaret show is excellent. I was able to get on a media tour of this venue and so avoided the costs which may be putting off some of the public who tend to want "free" special events.
The Russians are going all out to promote the 2014 Sochi Games. As the last time they hosted the Summer Olympics in Moscow in 1980 the Jimmy Carter led boycott disrupted the event. The second time around in Sochi appears to be on track to deliver a more successful competition.
I swore this would be my last Olympics to attend in person but the "sales" job by the Russians is very convincing. So to quote one of the pins being given out "From London to Sochi" - I may decide to go.