Australian Industry Group chief Innes Willox has called on the Abbott government to "put beyond doubt" an employer's right to propose to workers changes in their enterprise agreement to meet new conditions.
This follows successful union court action stopping Toyota asking its employees to vary their agreement as the company considered its future viability in Australia.
Toyota subsequently announced it will shut down production here in 2017, citing a range of factors, including the high cost of manufacturing, although it subsequently denied it had ever blamed the union.
Willox said that regardless of the outcome of Toyota's appeal to the full Federal Court, the Fair Work Act should be amended.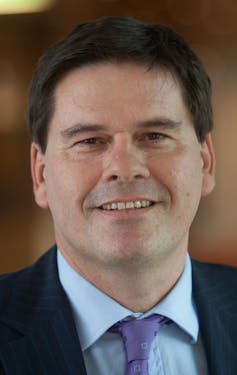 "Circumstances sometimes change, requiring variations to industrial instruments," he said, speaking in Brisbane. "As long as there is no coercion or pressure, what is wrong with an employer asking its employees whether they would support particular changes to an agreement? The changes of course would need to be voted upon and then submitted to the FWC for approval."
In unionised enterprises many employers had enterprise agreements with provisions negotiated in more prosperous times "which now leave them in an uncompetitive position," he said.
He warned that the unions would need to be co-operative if the automotive component industry was to cope with the end of car manufacturing.
"Automotive component manufacturers are facing a potential crisis if they cannot quickly restructure and develop new products and markets. Many of the companies are highly unionised and therefore the support of the unions will be important."
But the early signs were not encouraging. Recent feedback from Australian Industry Group member companies was that during the bargaining process the unions had ramped up their demands for restrictive no-extra-claims clauses, like the one in the Toyota agreement, to block employers proposing later changes. They had also been pushing for excessively generous redundancy entitlements.
"The unions' attempts to impose restrictive no-extra-claims clauses on employers at this time is short-sighted, when many companies need to urgently restructure and require enterprise agreements which do not impose undue barriers to this restructuring."
Willox suggested that Workplace Relations Minister Eric Abetz's recent chiding of "weak-kneed employers caving in to unreasonable union demands" rather than just saying "no", was politically driven.
Often employers did say "no", he said. "But sometimes commercial decisions have to be made when damaging industrial action is taken or threatened."
"A minister can make these observations for legitimate political purposes. However, you hear similar critical sentiments from time to time from armchair commentators who have no idea of the circumstances or consequences for the business."
Willox also attacked the Prime Minister's proposed generous paid parental leave scheme, saying it was unaffordable and should be dropped or at the very least significantly modified.