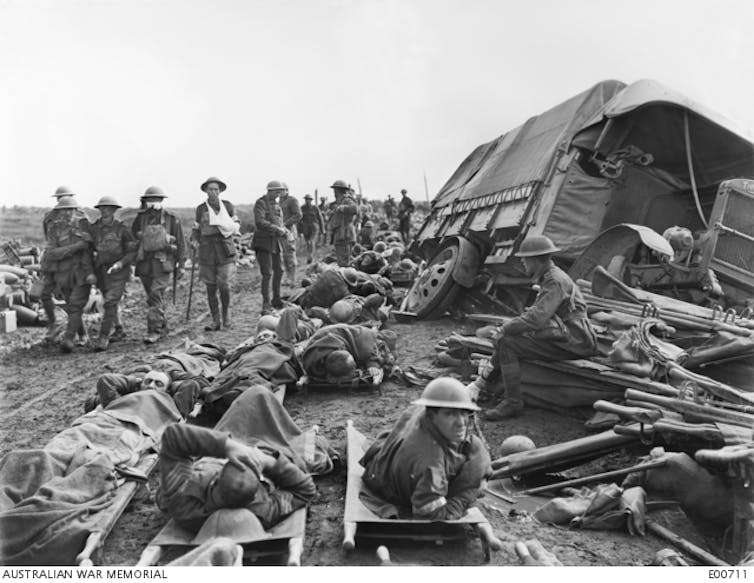 The First World War is not likely to the primary topic of conversation at many family gatherings this Christmas. That is, of course, as it should be. Anyone reading this is likely to live in a cocoon of prosperity and stability that makes the events of nearly a century ago quite unbelievable and seemingly irrelevant. Yet not only are there troubling parallels between that time and our own, but we risk forgetting the most important lesson the First World War should have seared into our collective consciousness for all time: wars are not a good idea and best avoided at all costs.
The conventional wisdom about the First World War is that it stemmed from inter-imperial rivalries, the breakdown of Europe's balance of power system, and what proved to be a disastrous network of alliances which compelled states to behave in ways that might not have done otherwise. Whatever the merits of defending "plucky little Belgium" in the face of German expansionism, the costs in European blood and treasure ultimately proved calamitous. The parallels with our own time are striking and alarming.
At the risk of trying the patience and fortitude of the reader let me begin with the facts. More than 16 million are thought to have been killed in battle, with another 21 million or so maimed or wounded during the First World War. To put this in some sort of perspective, that's the equivalent of killing everyone in the Netherlands, and wounding everyone in Australia. The Battle of the Somme alone accounted for over a million combat deaths. The standard metaphor for this sort of carnage is a meat grinder, but this doesn't begin to capture the destructive potential of industrialised trench warfare.
In hindsight it is hard to believe such events happened at all, let alone on such a truly mind-bending scale. While it may be difficult for us to understand the strategic thinking that allowed such events to unfold, much less the mundane horrors of day-to-day conflict, great art can remind us of the very human impact of such events.
Christian Carlon's at times unbearably poignant film, Joyeux Noël, tells the story of the Christmas truce of 1914 when, for a brief period, soldiers on both side simply refused to fight. The film revolves around the lives of individuals from both sides who are caught up in epochal events over which they have no control, but which throw them into entirely unexpected contact.
The plot may be a little contrived at times, but even the flintiest of hearts cannot help but be moved by the common humanity and even nobility of the principal protagonists from both sides as they find themselves singing rather than shooting at each other. Remarkably enough, the Christmas truce actually happened in the first year of the war and reminds us that there is nothing inevitable about conflict; it requires and sustaining political and social context. Soldiers had to be compelled to resume fighting with the threat of punishment – even execution - by their own sides.
Consequently, it is absolutely vital that we remember not just the horror of the Great War, but also the fact that so many were compelled to endure its madness against their will. No doubt there was much heroism on both sides, but an entirely sane and sensible response to the utter futility and carnage might have been to flee – or even to shoot those who were responsible for the conflict, rather than the similarly oppressed foot soldiers on the other side.
In reality, of course, the war dragged on for another four years of pointless slaughter before the generals achieved their long-desired victory. Apart from the millions of deaths and wrecked lives the most notable consequence of World War 1 was to prepare the ground for World War 2 as a Germany bankrupted by punitive and vindictive reparations turned to fascism.
The significance for our own times of these events is twofold. First, the "truth" of these events is not a given. The way we understand history depends on the facts we deploy and the way we interpret them. Politicians in particular can play a critical role – for good or ill – in such processes. Australian prime minister Tony Abbott's recent suggestion that he wants to establish an "interpretative centre" at Villers-Bretonneux to commemorate the 46,000 Australians who lost their lives fighting in France is a quintessential case in point.
Abbott's goal is to engender the same sort of sentiment that surrounds Australia's involvement in the conflict at Gallipoli, which is now seen as a defining moment of nation-building, despite costing nearly 9,000 Australian lives in a disastrous campaign led by a foreign power that had absolutely no strategic significance for Australia. Indeed, the question that might be asked about Australia's participation in the First World War is why it happened at all, not whether it is remembered in a sufficiently reverential manner.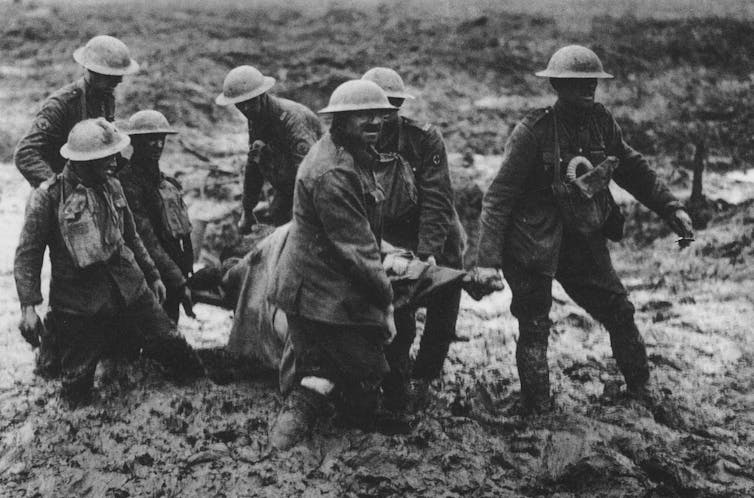 The second reason for reflecting on the First World War is because the interpretation of the past is plainly still so important and contested in East Asia, as the recent failure to develop a common regional history textbook reminds us. A rising tide of nationalism and unresolved historical grudges mean that some of the same inter-state dynamics that prevailed in Europe can be seen at work in East Asia today. An increasingly fevered atmosphere means that errors of judgement and accidents are becoming evermore likely.
Policymakers and strategists are leaving themselves less and less room for manoeuvre and compromise. The leaders of Japan, China, and South Korea are all still relatively new and concerned not to look 'weak' in defending what are seen as vital national interests. America's alliance relationships with Japan and even Australia are eerily similar to the ties that precipitated the unwanted and unexpected apocalypse of 1914.
The stakes could hardly be higher. The lessons of history could no be more cogent - if we see them for what they are. The words of those, like Siegfried Sassoon, who bore witness provide the best guide:
You smug-faced crowds with kindling eye

Who cheer when soldier lads march by,

Sneak home and pray you'll never know

The hell where youth and laughter go.
(An earlier version of this article appeared in the Straits Times).