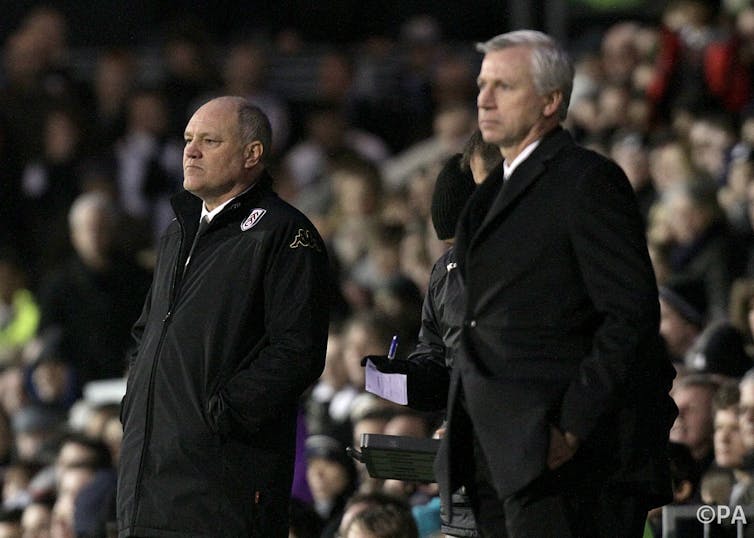 Every year, managers across the world move on from their jobs in a range of different industries. Many of them move of their own free will; several of them retire; and some of them get sacked.
Just how many managers are sacked each year is open to debate, but sackings in many countries have become much less prevalent than perhaps they once were. Legislative changes and advances in human resource management mean that a sacking does not necessarily loom large in the psyche of most managers.
In many industries managerial sackings have therefore become something of a rarity so that, when they do happen, it is a shock and the sacking becomes a focus for debate, speculation, rumour and recrimination. In sacking someone, an organisation makes a calculated decision that there will ultimately be a net long-term benefit in removing a person from the workplace.
Yet managerial sackings are not easy. The aforementioned debate, speculation, rumour and recriminations carry with them both an opportunity cost and a financial cost. Sacked managers typically take a severance package with them, and there will be costs associated with recruiting and selecting a replacement manager.
Sackings can disrupt workplace groups, undermine or threaten other managers, evoke a sense of labour insecurity, challenge established processes and possibly even transform the culture of an organisation forever. Managerial sackings would therefore appear to be the last resort in many cases, not the immediate reaction to a challenging situation or problem. But not in football. Consider this: in preparing this column, I ran a simple Google search of "management sackings each year".
The search returned 257 million hits; having looked through the first ten pages of results, it is clear that the sacking of managers in football appears to be much more important to people than the sacking of managers in any other industrial sector.
So significant is this phenomenon that managerial sackings in football seem to be the norm: a common occupational hazard for those in the profession, and a staple of fan and media speculation. In short, everyone expects it, some demand it and it will, inevitably, happen to almost every manager in football. Indeed, research shows that last season in the English Football League alone, 100 managers lost their jobs.
So, as the new football season gets underway, who's your favourite to go first? Chelsea is always a good place to start; Wenger last won a trophy for Arsenal nearly ten years ago; Moyes could be vulnerable in his new job at Manchester United; and Liverpool continue to underachieve under Rodgers' stewardship. While managerial sackings seem almost taboo in other industries, in football many of us readily clamour for the dour Northener, the clueless newcomer or the tactically naïve foreigner to be shown the door.
Why is this so? Many of us – fans, club owners, commercial partners – will claim that a football club should "build for the long-term". Yet many of us too are still irresistibly drawn to this season's results. Offered a choice of avoiding relegation now or winning promotion in five years time, the answer for most of us is entirely predictable. Hence, if the manager does not deliver on results or on expectations right now, there is only ever going to be one outcome. Even the most tolerant or patient among us is unlikely to be able to wait five years. In football, it's just too long.
Sackings may often therefore be performance-related; but they can also be due to employee unrest ("the manager had lost the dressing room"); divergent interests ("the club and the manger didn't see eye-to-eye on several issues"); timing considerations ("after the first ten games, the club thought it best to make a change"); strategic orientation ("we needed the manager to focus on bringing on the next generation"); cultural incompatibility ("the manager and the club take different views on how to bring success to the club"); recruitment and selection problems ("the club doesn't feel that the manager is the right person at this time to take us forward"); and so forth.
But, as chairmen and women reach for their "exit button" or fans stand on the terraces hurling abuse at the manager, both should keep in mind that just as there are costs associated with managerial sackings in other industries, so too are there in football.
During these challenging and austere economic times, many clubs can ill afford the financial costs of moving on a failing manager. Even at the very top level of the game, not every club is able to contemplate the quick disposal of a manager. Chelsea's recent severance packages, for instance, would make even the hardiest of owners in other business sectors wince.
But the costs may be even greater still if a new manager fails to stop a slide towards the relegation zone. Consider the case of Wolverhampton Wanderers, who employed five managers in 13 months as the club fell two divisions from the Premier League to the Football League First Division in consecutive seasons.
Perhaps sacking a manager is simply the wrong decision and is too often used as an excuse for ownership difficulties, problems with organisational culture or a failure in the past to strategically plan.
No matter, it still seems almost inevitable that "your" club's manager will be sacked this season (or, if he is lucky, maybe next). This leaves one last question to answer: when should the club do it? There is a growing body of gallows research that has sought to identify the point at which it is best to sack a manager.
Could it be right now, before the season has got underway? Perhaps the club's board will give it until Christmas? Or with true faith, should the club persevere until towards the end of the season then bring a new man in for an end of season battle or as preparation for next season?
Whatever the answer, when the first chorus this season of "you don't know what you are doing" rises-up from the stands of your local football stadium, you know what the most likely outcome will be.