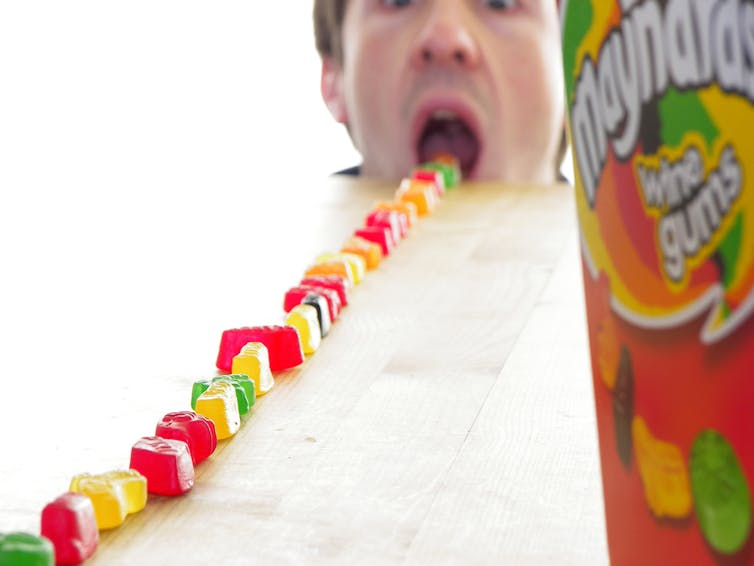 While the Australian public and the media that feeds them continue to lament a lack of medals, the celebration of victory will be all the more meaningful in the context of the hard work and tremendous application of all the 10,000 or so Olympians in London.
In his book Fat, Forty and Fired Nigel Marsh relates a story about wine gums. He loves wine gums but "for every packet I bought, I had to eat ten or so sodding green, orange or yellow ones. Now everyone knows the best wine gums are the red or black ones". Just about to embark on a hike with his brother and cousin he spied wine gums in a lolly shop with a difference – every packet was only of red and black lollies! Delighted he bought all the stock and proceeded on his walk.
His partners shared in his stash but after gobbling a few packets they turned to chocolate, water indeed anything other than the red and black wine gums. Many packets went uneaten. As he said "the reason I liked the red and black wine gums so much was because of the orange, green and yellow ones".
Podium finishes are just like that!