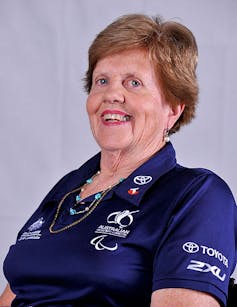 I was enthralled by the Paralympic Opening Ceremony and staggered by the scale of the event. I found myself thinking back to the newsreel images of the 1948 Stoke Mandeville Games that I had seen in cinemas in the 1950s.
One line from Sebastian Coe's speech had a particularly strong impact on me. He asked us to be prepared to be inspired, dazzled and moved during the Games. I thought I would used this advice in my blog post titles for the Games (IDM).
Reading Gerard Goggin's account of the ceremony in this morning's Conversation has helped me clarify my thoughts about how I might do this. Gerard concludes his post with this observation:
Our ways of talking about disability, especially in the media, however, still lag well behind the social transformations that are well underway and irreversible – and stand to enlarge, for the better, our notions of what is it to be human.
On Day 1 of competition I was inspired by Libby Kosmala reaching the final of 10 metre air rifle final and Maddison Elliott in the 100m (S8) butterfly final. Libby was competing in her eleventh Paralympic Games and Maddie her first.
I was dazzled by the performances in the pool and at the velodrome. I sensed a significant step up from performances in Beijing 2008.
I was moved by the absence of Malawi athletes from the Games. Malawi was to be one of the fifteen nations to make their debut at the Games and were to be represented by two visually-impaired sprinters, Chisomo Jeremani and Janet Shedani. Funding constraints prevented their arrival and participation.
There will 165 nations at the Games. Each one of them welcomed by Sir Philip Craven at a Games whose Paralympic flame was lit by Britain's first Paralympic Gold medallist, Margaret Maughan.