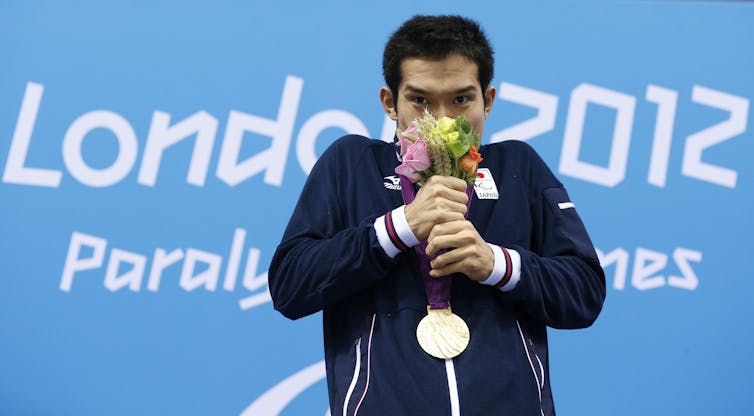 The running title for my blog posts during the Paralympic Games was prompted by a line from Seb Coe's opening speech at the Games.
Over 11 days of competition I have been inspired, dazzled and moved. As with the 2012 Olympic Games the availability of high quality broadcast images has transformed the representation of athletic performance and the mediation of our experience. My daily reviews tried to capture some of these moments.
On the final day of competition David Weir of Great Britain won an epic T54 Wheelchair Marathon in the closest of races from Marcel Hug (Switzerland) and Kurt Fearnley. The Australian Men's Wheelchair Rugby team, the Steelers, won gold in the final of their event.
Throughout the Games there have been some very special performances. Jacqueline Freney won eight gold medals in eight races at the Games and was the leading medal winner at the Games. Matt Cowdrey won eight medals too, 5 gold, two silver, one bronze.
Many of my memories from these Games will not be about medal winners. I do think that London has seen the coming of age of the Paralympic Movement. They have been the most attended and viewed Games in history. They have been a social media Games too.
However, it is a medal ceremony that embodies my sense of the power of the Games … Yasuhiro Tanaka's absolute delight with the flowers awarded at his medal ceremony for the SB14 100m Breaststroke. At all Paralympic medal ceremonies there is an award of a medal and flowers. Two dignitaries perform the medal ceremony, one presents the medal the other the flowers. Yasuhiro saw the flowers and took them off the presentation tray and started smelling them. His delight was my delight too.
I am off to get some sleep after eleven days of competition in London!
Previous instalments: