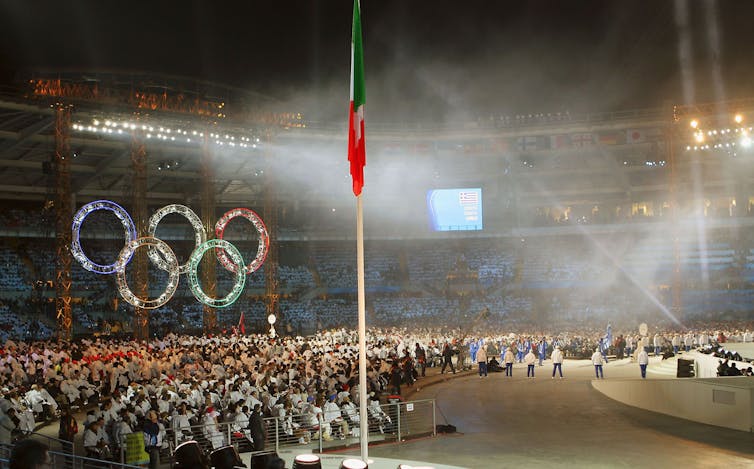 Despite their good intentions, The Modern Olympics tend to polarise the general public. Like many other brands of their magnitude, people have become emotionally attached, or detached, to the Olympic brand. As a consequence, some people, and even destinations, will pay just about anything to get to the Olympics.
If Olympic 'devotees' can't be at the events, they will set themselves up in front of their television and at LiveSites. And this year, for the first time in the history of the Olympic Games, regular punters will be able view the competitions, events and stats from any number of apps on their smartphones.
Devotees love the sport, the competition and the spectacle, and just about anything about the Olympics. Others are almost anti-The Olympics. For them, there are a lot of reasons to be negative. The International Olympic Committee (IOC), sport, the sponsors, the cost of Games, and the disruptions that they cause.
Overall though, it seems as if the demand for the Olympic Games is larger than the negativity for them. And while mega-events can be the impetus for large scale redevelopment in the host destination, it seems to be getting almost near impossible to stage mega-events without significant problems. Even in destinations that are used to hosting large numbers of visitors.
So is the Olympic Games mega-event model sustainable? The IOC and the bidding destinations may need to consider, out of invention, staging satellite events around the country with one, more modest and manageable central event, in the future. This innovative model, was not without its problems, but generally worked well when it was adopted in 2006 in Melbourne for the Commonwealth Games - when events were held all around Victoria while Melbourne held the main event.
Britain has done this to some extent, but it doesn't appear as if their approach has been sufficient. The bidding host destinations are in control here. If they want to stage the Olympic Games in a sustainable manner, they are going to have to drive the change and convince the IOC that there are better ways of delivering the Olympic Games than primarily in one destination with one mega-event?