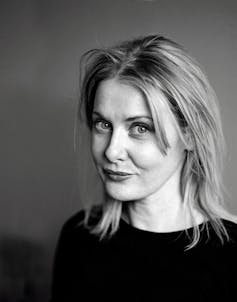 Just because it's the debate we had to have, didn't mean it wasn't going to hurt.
The fracas began in 2011 when the Australia's most prestigious literary award, the Miles Franklin, unveiled its all-male shortlist.
The gender imbalance might have gone unnoticed, if it hadn't coincided with the latest VIDA research that revealed an alarming under-representation of female authors and critics in international literary pages.
Back in Australia, female authors were horrified to find VIDA's inequities replicated in Australian publications. In sharp response, Sophie Cunningham and a handful of writers, publishers and commentators decided to do something about the lack of profile accorded female authors.
The result is a $50,000 literary prize for a book in any genre by a female Australian author: The Stella Prize. The eponymous award retrieves the given-name Miles Franklin believed she needed to suppress in order to be taken seriously as a writer.
Forwarding a year, Professor Gillian Whitlock announced, at the Mitchell Library in Sydney today, a very different Miles Franklin shortlist for 2012:
Speaking on behalf of the judging panel, Whitlock framed the shortlist in terms experience rather than gender:
"The breadth of the shortlist includes well-known and loved Australian authors, as well as featuring two wonderful first-time novelists."
She also highlighted the power of historical fiction (Funder and Moore) and an observable turn to trauma narratives and childhood (Birch, Mears and Parrett).
Debates on gender - along with the concurrent debate on the invisibility of Australian literature - are useful and will lead to greater understanding of our literary milieu. But it would be a travesty if these conversations were to throw doubt over the merits of the female authors shortlisted amid the uproar.
Frank Moorhouse is the heavy hitter on the list, but from what I hear the contest is still very much alive. The winner will be announced in a ceremony at the State Library of Queensland in Brisbane on 20 June.