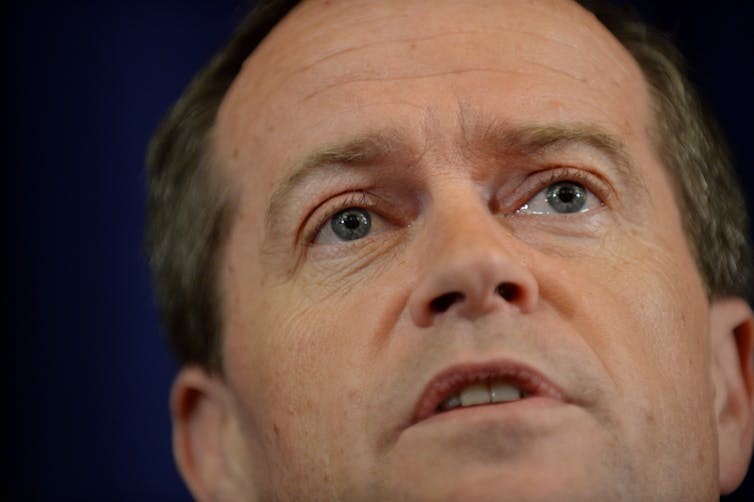 The more things change… Labor is making a new start with Bill Shorten but the old ways are alarmingly entrenched in the form of ALP factional power.
One small episode tells the wider story. Right wing power broker Senator Don Farrell, among the so-called faceless men who helped oust Kevin Rudd in 2010, has himself been ousted by the voters of South Australia. The 59 year old Farrell is due to leave the Senate mid next year.
Despite this, earlier in the week he was chosen for the frontbench by his faction and rubber stamped by caucus. Bill Shorten, in his allocation of positions, has now made him shadow minister for the centenary of ANZAC.
That commemoration falls in 2015. No matter. Deputy leader Tanya Plibersek tried to argue that this job was not to attend the event, just to make preparations. If this sounds a stretch, it is. The truth is that the ALP is expected to punt one of its own SA senators so Farrell's parliamentary career can continue.
This is not the only current example of Labor treating the electorate with contempt. Bob Carr, recruited by Julia Gillard to become foreign minister during the last parliament, has just been elected for a six-year Senate term. Now Carr is set to announce his departure. He had a great time, albeit a very short time, in federal government, mostly spent travelling the world, but he's not going to hang around for the drudgery of opposition.
The NSW right has already lined up a defeated MP, Deb O'Neill, to get his spot. It's all neatly sorted.
It is one thing for a leader to bail out of parliament immediately after a defeat but another for others to do so in this cavalier fashion (or, in Farrell's case, to push someone else out so you can stay there). In the Senate these shenanigans are temptingly easy because replacements don't require byelections but that's not an excuse.
In doling out jobs to his team, Shorten has flagged significant personal priorities. He will himself be taking on specific responsibility for science and for small business. The first signals that he wants the opposition to develop and push clever country ideas, a smart tactic because it should give the opportunity for some innovative policy. Small business has been a natural constituency for the Coalition, but there are many "battlers" there; Shorten will seek to reach what he described as "the backbone of many communities of Australia". It is an example of his wider desire to broaden Labor's base and appeal.
Among the winners in the jobs carve up is Tony Burke, from the NSW right. When he regained the leadership Kevin Rudd put Burke, a solid Gillard man, into the immigration portfolio, perhaps the worst ministry. In opposition he's escaped to one of the best positions, becoming finance spokesman. This provides an insight into every area of policy. He'll also be manager of opposition business (both Shorten and Anthony Albanese promised him that). It's a role bringing constant exposure when parliament sits, useful for Burke, who harbours long term leadership aspirations.
Jason Clare, another NSW right winger also in the queue of aspiring leaders (probably ahead of Burke), will be pitted against Malcolm Turnbull in communications. The western suburbs of Sydney versus the eastern suburbs, as one ALP source described it.
A couple of clear winners are Kate Ellis (education) and Catherine King (health). They are in traditional core areas for Labor. Ellis will be particularly tested against minister Christopher Pyne, but should have some fertile material as the government grapples with the Gonski patchwork.
The well qualified and just elected Jim Chalmers, former staffer to then treasurer Wayne Swan, has a couple of plum shadow parliamentary secretaryships – to Shorten and to Penny Wong (who will shadow Andrew Robb in trade and investment).
One interesting move is Stephen Conroy (former communications minister) to defence. After he quit the frontbench on the demise of Gillard, Conroy virtually opted out, spending some of the campaign overseas. It was thought he might leave parliament. Taking defence suggests he is re-engaging. This is a challenging job, where substance is more important than the short term politics.
A number of frontbenchers stay in their areas, including the capable former treasurer Chris Bowen and environment spokesman Mark Butler, who will be in the front line of the imminent battle over the carbon price legislation.
In detailing his team's statistics, Shorten said almost half of the shadow executive would be women and "there will be more working parents than ever before in the shadow executive".
"In fact, in our leadership group, all of us have a child that is six or under, as we perform our tasks at work. There's generational change. There's more Gen X in the shadow line up than has existed before in Australian politics."
At least child care policies should be top of mind.
Listen to Clare O'Neil and Angus Taylor on the Politics with Michelle Grattan podcast, available below, by rss and on iTunes.