As her erstwhile colleagues formally moved into government, former Liberal frontbencher Sophie Mirabella conceded defeat to local independent Cathy McGowan in the Victorian regional seat of Indi.
With just 414 votes to count, McGowan had a lead of 389. Mirabella said "This election is over and the responsibility for the outcome is mine." She said that despite the closeness of the count she was not seeking a recount – "I unreservedly accept the decision of the democratic process".
Mirabella would have been industry minister if re-elected. Her absence from the frontbench leaves Julie Bishop the only woman in cabinet and highlighted the gender imbalance in Abbott's lineup, which has attracted much criticism.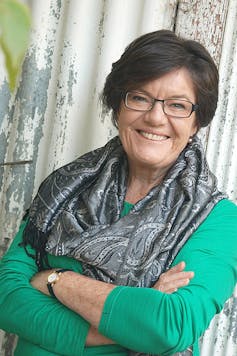 McGowan's successful assault on Mirabella has been a remarkable story of the power of localism, at an election which solidly returned a Coalition government and when independents were expected to have difficulty generally because of the experience of the hung parliament.
McGowan, who has a rural consultancy business and has been active in advocacy on behalf of farming women, has lived in the area all her life and once worked for a former Liberal federal MP for the seat, Ewen Cameron.
She was backed by the Voice for Indi group, which pushed local issues. Strong support also came from other community groups and many young activists.
Mirabella, a right winger and a highly combative political operator, who cut her teeth in student politics, moved from Melbourne and won the seat in 2001. But her vote has been declining and she came under criticism for a failure of engagement.
Mirabella has 44.78% of the primary vote to McGowan's 31.22%, but after preferences McGowan is on 50.22% to Mirabella's 49.78%. There were 11 candidates.
McGowan got help and backing from some Nationals who were angry that the Liberals insisted in contesting (unsuccessfully) the Nationals seat of Mallee. A former state National MP Ken Jasper publicly endorsed her.
McGowan, who ran overwhelmingly on local issues including support for the NBN, said that while she contested as an independent it was a "community win". "We couldn't have achieved this result without the over 600 active volunteers who worked tirelessly behind the scenes to engage the communities all across all across Indi," she said.
She said Indi now had an office in Canberra as well as in Wangaratta.