Media stories about missing people are as intriguing as they are common. As a community, we form our own opinions of the person who is absent by the details that the media shares with the public.
But often these very same details used to find a missing person are in direct conflict with the person's privacy rights while they are away and when they return.
So how do we decide what to share?
Each year 35,000 reports are made to Australian police about the safety and wellbeing of a person whose whereabouts are unknown. This equates to one report every 15 minutes.
Of that figure almost half will be under 18 years old, but a high proportion will be absent due to concerns for their mental health – across all ages and genders. The figures are significant from a public health perspective, but the rates of location are high, with more than 95% of people returning home within one month of being reported missing. The implications of sharing details when we consider the privacy needs of those missing due to mental health challenges is not yet known.
The cases of missing children, feared abducted, are given heightened media attention due to the vulnerability of the circumstances in which they disappeared. Media reports reveal details of age, gender, and marital status and in many cases the medical and psychiatric history of the missing person.
It is not a crime to go missing in Australia. Investigative methods used by police include reviewing access to bank accounts, mobile phone records and in some cases the media, as well as social media platforms, to garner community assistance. Chief Inspector Paul Roussos of NSW Police Missing Persons Unit says that each case is treated sensitively, and indicates that:
…[the] release of information (to the media) is only done so with the permission of the missing persons family. A missing persons mental health will normally be covered with this general approach," adding that each case is treated sensitively.
Jack Heath, CEO of SANE Australia, a national mental health charity, acknowledges the space between location and confidentiality:
A balance needs to be struck between the missing person's right to privacy and the need to discover their whereabouts if serious concerns exist regarding their health or safety. The stigma of mental illness can, unfortunately, negatively affect the public perception of the person who is missing, he explains.
Sarah Eagle lived in this space between wanting to find her brother Ben and wanting to respect his privacy:
During the search for him I remember thinking he'd be really embarrassed about all the fuss; the media, helicopters, sniffer dogs and the 300 people taking time out of their lives to search for him. Sadly he was never found, it was a remote area with little water, and he was suffering from a mental illness.

That embarrassment pales in comparison to an unfortunate and lonely mountain death, but I wasn't the one with a serious mental illness, I couldn't ever know how it was for Ben.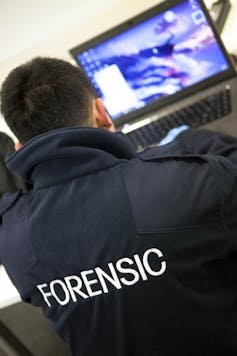 Finding the middle ground between the need to locate and the need to respect a persons decision to walk away, places families in a challenging position. Without having the person in sight, families have little information as to what impact the revealing of private information might have on the missing person while they are away and when they return.
There is no organisation in Australia that represents the support needs of those who are located. To assist them in reengaging with their lives or to prevent them from going missing again. Significant research gaps need to be addressed to understand why people go missing and why they return, if we are going to lessen the rate of missing cases in Australia.
Internationally, the ESRC Geographies of Missing People Project is conducting research into returned missing people. Olivia Stevenson, a research fellow at Glasgow University, explains that there is limited understanding in exploring the ways in which adults disappear. Emerging research findings show that perceptions about missing people are built around a conversation that is only conducted between the police and the next of kin.
Stevenson explains that this understanding is:
…not neutral but establishes a series of interpretations and inferences about possible drivers for missing, where that person might be, who they might be with and how to locate them as quickly as possible.
The challenge is that decisions about the sharing of details has to occur without the missing persons consent, as well as the understanding about why they are missing or what they might need when they return.
Sarah Eagle argues that in broadening our discourse around missing persons in Australia we need to working in consultation with people who have returned from being missing, as they are key to understanding what it is really like to be desperate enough to vanish.
International Missing Children's Day on May 25 focuses on the profiles of those children who are yet to be found. This is when we turn our attention to the children that are currently not here (and the people left behind), and hoping that there may also be room for placing the needs of adult missing persons into the conversation.
We need to know more about those that are found; about what brought them back and about how people reclaimed their lives - after going missing - in an attempt to understand what might stop them from disappearing again.