A few weeks back, at the World Health Assembly, World Bank President Dr Jim Kim said the world is at a crossroads when it comes to health. A defining moment in history, from which our future trajectory will be decided.
Not many nations better embody this concept, than Mongolia.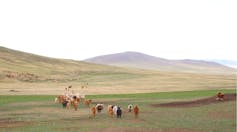 Here this week to make a short film focusing on young, inspiring health change-makers working to address the leading cause of death (which might surprise you, is cardiovascular disease) I can see Mongolia is at a serious, but exciting moment in history.
In the midst of a mining boom, with economic growth eclipsing most nations, Mongolia is in the middle of rapid economic, social, cultural and health transitions. Once a small town, its capital Ulaanbaatar is one of the fastest growing urban centres in the world and now accounts for more than 60% of the nation's 2.8 million population.
A bustling city overflowing with cars, their drivers not so long ago would have been on horseback.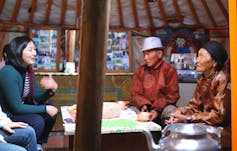 As a foreigner, one senses the excitement of the potential opportunities which lay ahead for this landlocked nation. Having done my PhD here over the last years, I have seen the city literally transform. Sky-scrapers and high-rises where there were gers just a few years ago. Traffic jams and footpaths where there were neither less than a decade earlier.
The cost of living is rising rapidly, but so is the standard of living.
Speaking to two young Mongolian doctors, they explain the optimism held by the young generations. "As money floods in, so do opportunities for Mongolians. We are able to travel abroad to study, greater work opportunities and if the money is spent well - a promising future for our nation."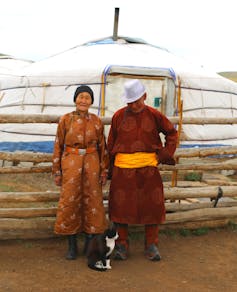 Byambaa and Nara are both Mongolian born and raised. They lived through transition to a free-market economy after the collapse of the Soviet Union, they have seen their capital city double in size and their national infant mortality halve in the last 20 years.
They have such inspiration and vision for their country and its people. Part of a new generation determined to capitalise on the abundant natural resources of their nation, they're committed to seeing change that affords all Mongolians greater opportunity and prosperity.
But they also acknowledge Mongolia faces big challenges - one such example is from the quickly rising burden of Non-Communicable Diseases (NCDs) including heart disease, diabetes, mental illness and cancers.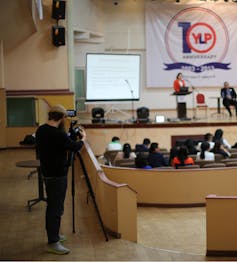 We are here making a short film about one of these young doctors. Through her story, NCDFREE hopes to show the world that heart disease is not just a challenge faced by rich countries - and that many Low and Middle-Income Countries are facing a difficult double burden. NCDs and an unfinished agenda of maternal and child health challenges, infectious diseases and more.
A filmographic call for attention, action and investment toward this misunderstood global health issue.
But also, crucially, we will show that a young generation exists that is serious about changing the situation. Bringing health and health equity for their populations. Paving the way for a healthier future.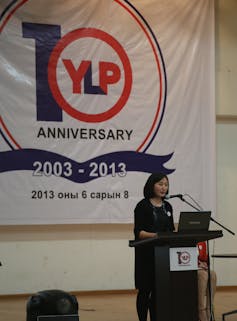 Profiling these motivated young people and capturing their narratives, including Byamba who has dedicated her life to becoming a cardiologist (in a country not linked with cardiovascular disease in the minds of many), we hope to rally global societal and political support for these young people, their quest and this neglected group of largely preventable diseases.
Inspired and inspiring young change-makers, they represent a global challenge, but also an untapped resource of vision and commitment.
Mongolia may be at a crossroads, but these young leaders promise to steward this nation to a healthy future.
It's an exciting time.
-
To follow our trip more closely this week, head to the NCDFREE Facebook page.
Connect with Sandro on Twitter via @SandroDemaio.