Last night, on the banks of the Yarra River and to a packed audience at the Melbourne Convention and Exhibition Centre, NCDFREE was launched. A Saturday night event and part of the University of Melbourne's Festival of Ideas, the theatrical and educational Global Health event aimed to inspire and engage a new generation to take action on the world's leading cause of death.
And the leading killer here in Australia - Non-Communicable Disease.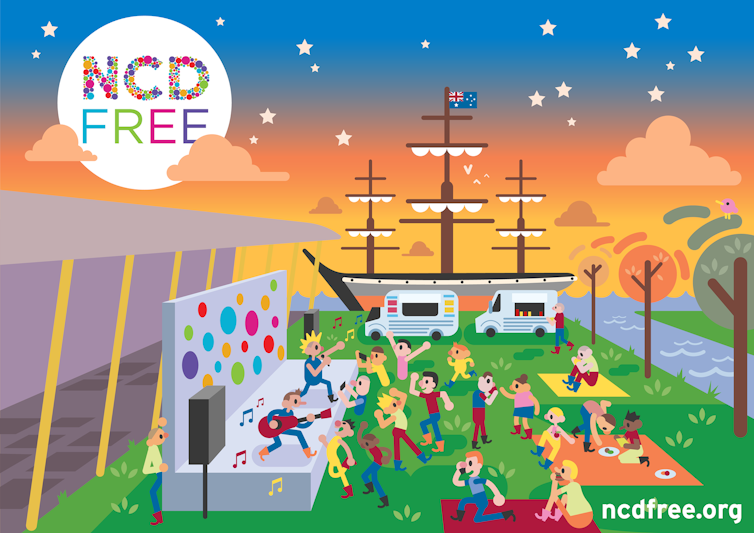 An event by, for and about young people, the audience had a full program including three short films from three continents, two interviews with NCD leaders and listened on as six inspiring young health change-makers took to the stage to share their ideas for a world free from preventable NCDs. The entire program was crowd-funded and streamed live to the world via webcast and soon - will be available through vodcast online for anyone who couldn't be in the crowd last night.
The audience was sensational, interactive and inspired - watching a program packed of urban planners, design thinkers, economists, doctors, nutritionist and epidemiologists… Not to mention incredible young comedian duo Charlie Ranger and Michael Argus, and Melbourne rockstars Asta and Arowe.
More will be available over the coming days and weeks - but here a taste of the event, the first of three short films focusing on young health advocate Byambasuren Vanchin.
Watch this space for much more soon!
NCDFREE MONGOLIA SHORT FILM from NCDFREE on Vimeo.
-
For more information, go to www.ncdfree.org and @ncdfree.