The first accreditations in a program designed to improve gender equity and diversity in Australian research institutions were announced today.
Nicolle Flint, the member for Boothby, presented 15 institutions with Athena SWAN Bronze awards from Science in Australia Gender Equity (SAGE).
One of the institutions recognised is Swinburne University of Technology, where Sarah Maddison is Pro-Vice Chancellor (Academic Innovation & Change) and Professor of Astrophysics.
"Over the last few years we have engaged broadly across our organisation to understand what barriers exist – structural, systemic and cultural – which hold staff back," said Maddison.
"The SAGE pilot program, specifically with its rigorous data collection and analysis, and genuine self-reflection, has certainly helped shine a light on the problem of gender inequity in STEM."
"Gaining an Athena SWAN Bronze award is fantastic, but we still have a long way to go."
---
Read more: 'Walking into a headwind' – what it feels like for women building science careers
---
CSIRO also received an Athena SWAN Bronze award today.
"It's great to be recognised for our commitment to gender equity at CSIRO," said CSIRO Chief Scientist Cathy Foley.
"But the real value is the process we took to get here, and what sits behind that recognition, such as the broad staff consultation and deep data analysis that underpins our ambitious SAGE Action Plan."
SAGE is a partnership between the Australian Academy of Science and the Australian Academy of Technology and Engineering, and was set up to pilot the UK's Athena SWAN Charter and accreditation framework in Australia. The charter commits institutions to create a gender-inclusive workplace through ten main principles – including being transparent, taking action and being held accountable.
Ambassador for women in STEM
Astrophysicist Lisa Harvey-Smith is Australia's first ambassador for women in STEM.
Harvey-Smith said accreditations such as the Athena SWAN Bronze awards are important because they focus ongoing efforts to improve workplace culture.
"This has important benefits for everyone working in STEM, particularly the underrepresented groups," she said.
Harvey-Smith said people underrepresented at senior levels of STEM included women, and also people with disabilities, LGBTQI people and people from culturally and linguistically diverse backgrounds.
"An honest assessment of our biases and how they affect workplace decisions is a vital part of a journey towards fairer workplaces," she said.
"Action on bullying and sexual harassment is another – and taking strong action on bad workplace behaviour will be required to retain underrepresented groups working in STEM."
Announced in October 2018, Harvey-Smith's appointment as ambassador for women in STEM will run for two years.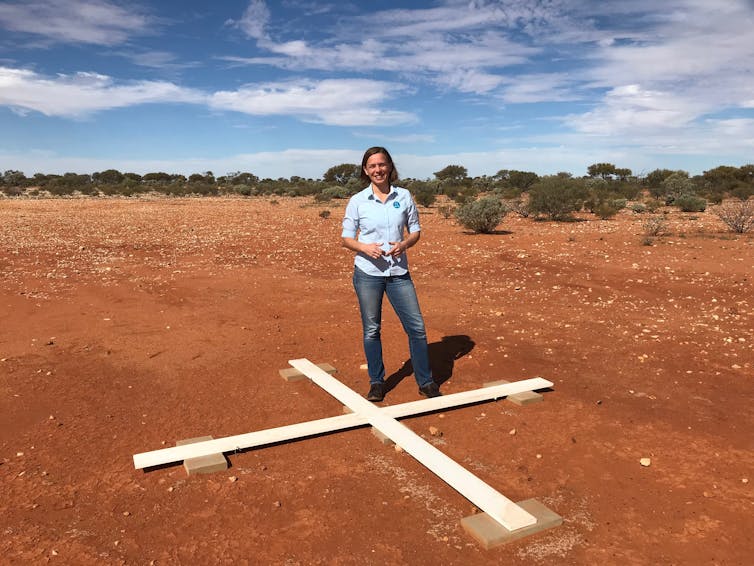 Leaky pipeline
Moving into 2019, Harvey-Smith highlighted two key areas needing attention.
"First, I want to improve girls' engagement in STEM education," she said.
"Second, I'll focus on creating the environmental and cultural changes required to retain those women once they enter the workforce."
Loss of women from the "leaky pipeline" of STEM careers is a well-described phenomenon in Australia and elsewhere. Recent data shows a pay gap for Australian women in STEM that is more pronounced than the broader Australian workforce.
Also in 2018, the first cohort of women in Science and Technology Australia's Superstars of STEM program completed their training designed to help women become confident and visible spokespeople and role models in STEM. Successful applicants to the next round are to be announced this month.
---
Read more: The hunt for the Superstars of STEM to engage more women in science
---
Who writes science and tech stories
Speaking of women in STEM, it's a good time to review where we're at with our gender balance in science and technology authorship at The Conversation.
In August we published a snapshot of male:female representation in our Science and Technology authors. From the end of 2017 to mid-2018, we saw male:female authorship shift from approximately 3:1 to 2:1.
At the end of 2018, our numbers show male authorship at 64%, and female at 36%. There's still plenty of room for improvement over 2019.
We look forward to sharing more stories in science and technology with you next year.