The Australian Museum has joined the chorus of cultural institutions that have recently announced major renovation projects on the back of new funding from the NSW Government.
Big announcements such as these generate excitement. In a cultural sector beset by funding cuts, the Australian Museum's plans represent a rare positive news story. Even so, it is worth looking at the implications of such plans.
What do they mean for the museum's relationship with it audience? What does this announcement tell us about the ongoing sustainability of the Australian Museum and the manner in which that is supported by government?
Australia's oldest museum
The Australian Museum, located across the road from Sydney's Hyde Park, was established in 1827 and is Australia's oldest museum.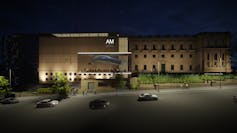 Its impressive collection of natural history and anthropological material is incredibly significant. The Museum's long history is evident in the fabric of the buildings that have merged and grown over time resulting in a complex floor plan.
The current displays are a mix of relatively recent galleries including a display on dinosaurs, which greatly appeals to local families, a "Surviving Australia" display conceived with international visitors in mind and a refurbished Indigenous Australians gallery that opened in 2013.
Other galleries have seen little change for more than a decade.
Plans for the future
The new funding represents a A$7.2 million dollar investment by the NSW Government.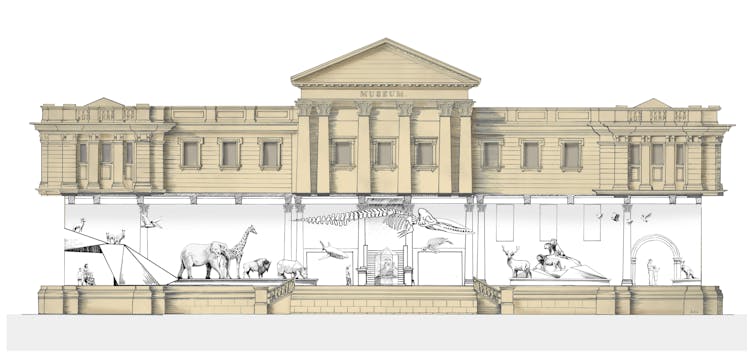 The first part of the funding is focused on short-term goals to enhance visitor experience. This includes a new glass and steel entrance cube creating a prominent and accessible entry that will also double as a flexible after-hours function space.
The possibility of this space is demonstrated by the success of the Jurassic Lounge series – a ticketed night-time event aimed at 18-35 year olds. It incorporated food, wine and performances and attracted almost 20,000 people over its two ten-week runs.
In addition the funding will enable a new rooftop restaurant with commanding views across the city and two retail venues.
Australia's unique mammals and biodiversity will be featured in an innovative gallery showcasing the Museum's scientific research. All of these initial changes are clearly focused on expanding access for a paying audience and in turn increasing revenue potential for the Museum.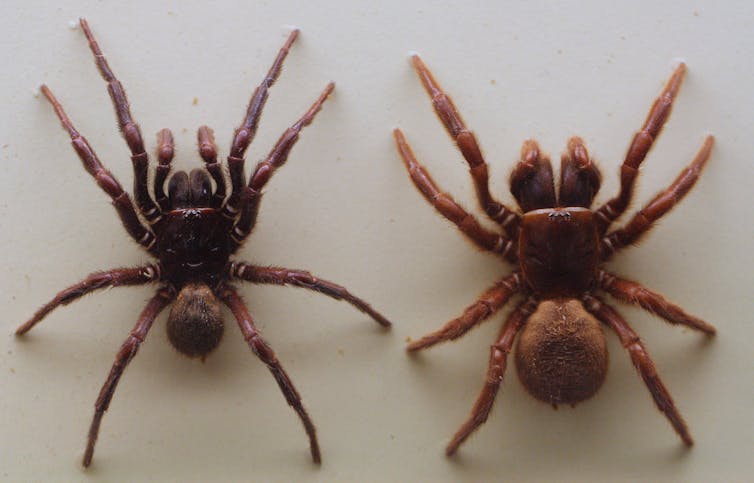 The remaining A$4.7 million has been earmarked for planning further long-term redevelopment goals that continue to stress audience expansion.
Emphasis on the creation of a large-scale temporary exhibition space for blockbuster events addresses a real need at the museum because its current temporary space is relatively small and poorly serviced. The recent Alexander the Great: 2000 years of treasures exhibition demonstrates this potential value.
Overall visitor numbers for that year were the highest since the 1990s with more than 30% of visitors paying a premium entry fee in order to see the show.
Phase two also includes plans for a new Pacific cultures gallery enabling the museum to display more of its rich collections.
Finally, a space has been reserved for the development of education and learning facilities. This represents an important part of the Museum's function as an educational institution but, because these are paid services, it also represents another potential revenue stream to be expanded.
Such longer-term goals will clearly require further funding to realise.
A long-term funding solution?
The subtext to this announcement is the more sombre headlines about diminishing operational budgets and ongoing redundancies within the cultural sector.
While the Australian Museum trumpets its grand designs, it and other institutions in Sydney are sending out end of financial year appeals asking for donations to fund conservation, collection management, acquisitions and permanent displays.
This contrast highlights the deficit in operational budgets precipitated by diminishing government funding – which means museums must find alternative ways to support themselves.
One alternative has been to become more commercial. Phase One of the Australian Museum's funding in particular highlights an aggressive emphasis on revenue generation through new, largely commercial, spaces signalling an expanded conceptualisation of the function of the museum.
It is not simply a passive space for learning but also a public social space for leisure and entertainment. It must compete with other museums and entertainment venues.
Currently the museum generates more than 36% of its own budget primarily through ticket sales and services such as functions.
Increasing its capacity for revenue generation is a sound safeguarding measure in the face of reduced government input. Phase One is fundamental to establishing a fresh image for the museum and will be essential to help garner the support of investors in order to realise the remainder of their plans.
There is no doubt the funding is a significant boon for the Museum – they do need to upgrade their facilities and improve access to become a more visible presence in the cultural landscape.
The additional exhibition and education spaces will indeed bring new audiences to the institution. This, combined with better commercial facilities, will ensure that it remains a competitive player.
It does however force us to question whether our cultural institutions should be set in such competition in which there is a need for constant increasing expansion and redevelopment.
What does this mean for the long-term value of museums in our society and their role as educational and research institutes?
That question is left hanging, but will need to be answered soon.