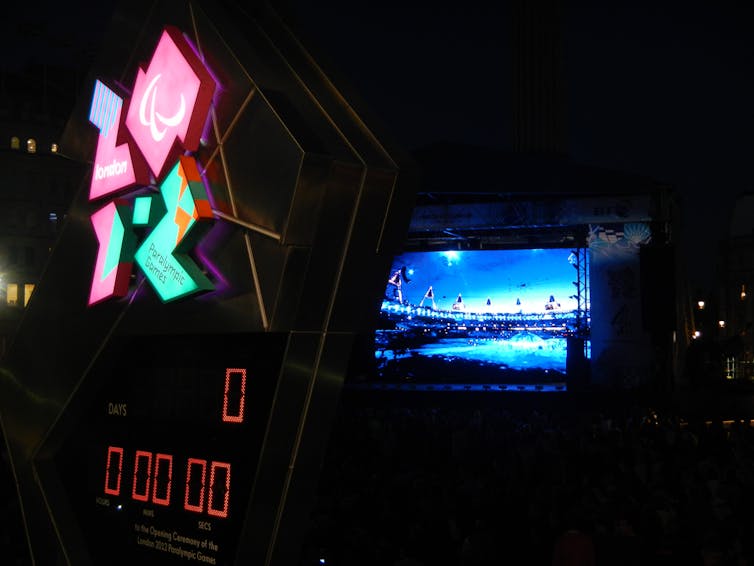 I was really excited to be able to watch the Paralympics Opening Ceremony with hundreds of others at the BT Live site at Trafalgar Square.
I secured a great position about 90 minutes before it began. I enjoyed the beginning, the story, the music, the artistry, and then the athlete procession began, and it went on and on and on.
I know it's a fantastic thing to be there, I know it's a wonderful opportunity for the athletes and the team supporters to enjoy the crowds, but as a spectacle, while standing outside in the cooling London air, I found it hard to stay focused; it helped that Australia comes out early in the parade of nations.
So I returned to my hotel to continue watching. Again, I really wanted to see it all, but the reality? I fell asleep before the cauldron was lit!
It was interesting to note the enthusiasm of the London crowd as the Queen arrived at the stadium with Sir Philip Craven, and the fact the crowd in Trafalgar Square stood for the anthem and joined in - though not many knew the second verse! After a long summer of celebration, Londoners still enjoy a good party.
The Paralympics have begun, I had a good night sleep – let the competitions begin!