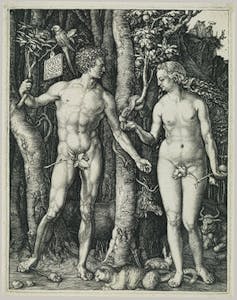 Few topics animate the regular readers of this column as much as male uncertainty over paternity. Except, maybe, religion. Which is why I think I've found the perfect topic to post on before heading overseas to the joint meetings of the Animal Behaviour Society and Human Behaviour and Evolution conferences.
So perfect, in fact, that I've written a longer Analysis piece (In the name of the father: the links between religion and paternity ) for The Conversation.
I hope you will read it and weigh in with your ever-thoughtful comments and tweets (remember to include @Brooks_Rob so I can retweet your comments).
I also hope the discussion will still be rolling in on Sunday when I get to Albuquerque. It is my most conscientious intention to post many short pieces on the latest talks I've attended at the conferences.