Harold Mitchell's review of private sector arts support is a bit like Ian Thorpe in his swimming heyday.
He's a big presence, and has dived in with a determined goal and a strategy to win "gold" for the arts, streamlining giving from the big end of town. But Mitchell is also chasing people's "silver and bronze". putting forward the case that the arts touches everyday Australians (think Gen Y music festivals and going to films like Red Dog).
Matched funding
To woo more of our wealthy into arts support, he suggests matched funding be used as leveraging muscle. At just $15m per year, the ask of Arts Minister Crean and his government is modest (and therefore more likely to get approval).
Academic evidence suggests the matching strategy is a winner. It has also been suggested, however, that challenge gifts – where a visionary individual agrees to put in a large investment provided the organisation can find others to match this amount – work better.
Research also contends Mitchell's recommendation to recognise arts philanthropists better is likely to fly, despite the great Aussie sport of whipper-snipping tall poppies.
Celebrating givers
With ATO data suggesting four out of ten affluent Australians give only negligibly if at all, big givers are rare, special, and should be celebrated. Of course, publicly spotlighting giving runs contrary to the wishes of the many anonymous givers in this country.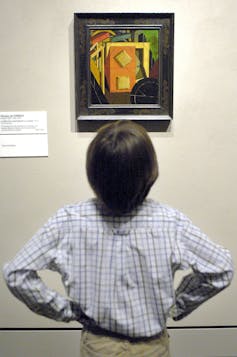 But studies indicate giving to the arts is often differently motivated to other types of donating. Arts giving often centres around peer networks. With a future of reduced government funding capacity (shrinking taxpayer populations, longer living, and escalating cost of medical care) people's wish to be part of an arts community is a positive to be built on.
The US ideal of "for the community, by the community" deserves more support here, and not just in the arts. The government has been and will remain the largest arts giver. But the government is no bottomless pit. It will never be able to cover all needs and opportunities in the arts, or any area of community.
Cutting the red tape
Mitchell has called for the merger of two government-funded arts giving bodies (who have already secured much business and private support).
This united Artsupport/Australia Business Arts Foundation group must continue with a focus to bring nonprofit organisations and individual artists together with those who might support them.
Within government, Mitchell wants administrative and turnaround times slashed for the Register of Cultural Organisations and the Cultural Gifts Program, through which Australians receive a tax deduction for donating items of cultural significance. These range from books to paintings to ceramics from private collections to public art galleries, museums, libraries and archives.
Give while you live
New ground is broken with what the report terms "testamentary giving". Mitchell's proposal is that people including an irrevocable cash gift in their will to an arts organisation would receive an immediate taxation deduction at the present value of that bequest.
This recommendation echoes the give while you live mantra that Bill Gates, Chuck Feeney and others have advocated. It uses the lure of a financial incentive to financially savvy people.
This can work if given the chance. The bulk of research attests taxation incentives are not the main reason people give, but are a key impetus for them to start thinking and talking about giving.
The growth in wealthy Australians setting up private ancillary funds after David Gonski's work with the Howard government in this area in 1999 is clear local evidence. Bringing in more financially linked giving incentives has been floated here and in the UK before, and met with departmental concerns about rorting. A range of such giving arrangements operate in North America and warrant the effort here to fraudproof them.
Of course, research also highlights the myth that only rich people can leave a gift in their will. This new measure can and should appeal to everyday Australians.
Appealing to everyday Australians
The report also considers other ways to embrace the average "person in the street" giver, including capitalising on Australians' love affair with technology. This element has been reinforced by Mitchell drawing in long-time social researcher Hugh Mackay to investigate generational giving opportunities for the arts.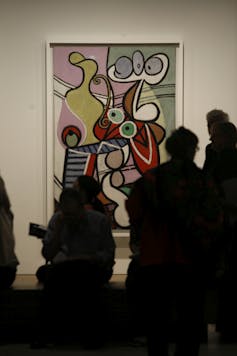 One outcome is to recommend that more democratic giving approaches such as crowdfunding and micro lending be activated. Everything from global water supply to Obama's election campaign confirms the power of many small donations combining to build big support.
Everyday givers, and especially younger ones, are also increasingly familiar with micro-loans through international organisations such as Kiva.org or Opportunity International that encourage individuals to loan money to people who need it and to help them become sustainable or break the poverty cycle.
Mitchell's proposal is that government funding of up to $10,000 will be available to small creative enterprises for business plans, based on interest-free matched loans from the private sector.
A good start
It remains to be seen whether or not all of the Mitchell recommendations get any legislative and policy oxygen but the arts philanthropy promotion here is soundly based in business sense and backed by what the literature tells us about giving.
There may be other ground this review may have covered, including more work on trends such as regular giving and giving circles. But the recommendations are generally broad, workable and they have power to create a bigger pool of support for the arts – and beyond – in Australia.