« C'est dans la boîte ! », le podcast de la stratégie d'entreprise signé The Conversation France, vous propose l'étude de cas d'une multinationale bien connue des consommateurs et des citoyens. Julien Pillot, enseignant-chercheur à l'INSEEC School of Business and Economics, et Thibault Lieurade, chef de rubrique Économie + Entreprise, vous donnent rendez-vous deux fois par mois pour décrypter les aspects stratégiques les moins visibles… qui sont aussi les plus essentiels ! Retrouvez tous les épisodes précédents sur The Conversation France, Deezer et Spotify.
---
Le Championnat de France de Ligue 1 touche à sa fin et déjà l'Olympique de Marseille, qui n'a pas réussi à accrocher les places européennes, apparaît comme l'un des flops les plus retentissants de la saison. Un flop qui contraste avec l'Histoire de ce club, les ambitions affichées et une finale de coupe d'Europe disputée un an plus tôt. Alors que s'est-il passé du côté du Vieux-Port ? Et si ce couac sportif était avant tout la traduction de nombreuses erreurs stratégiques et managériales ? C'est ce que nous allons voir !
Pour aller plus loin
Les budgets de la Ligue 1 (2018-2019)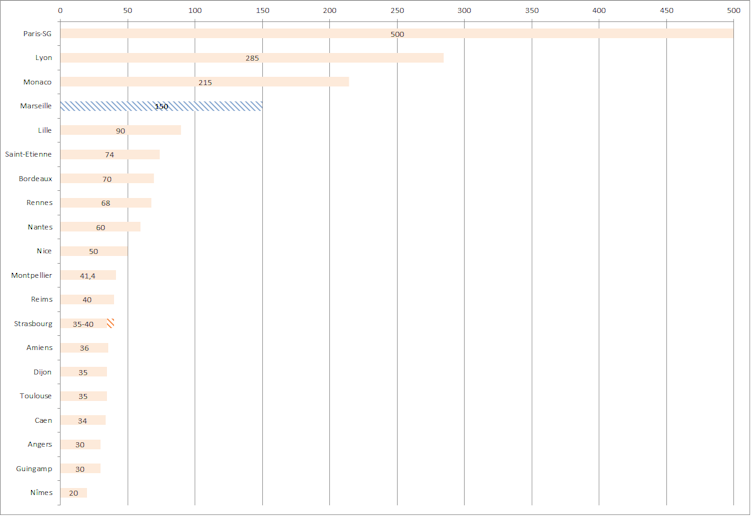 Corrélation classement budgétaire / classement sportif pour la Ligue 1 (2017-2018)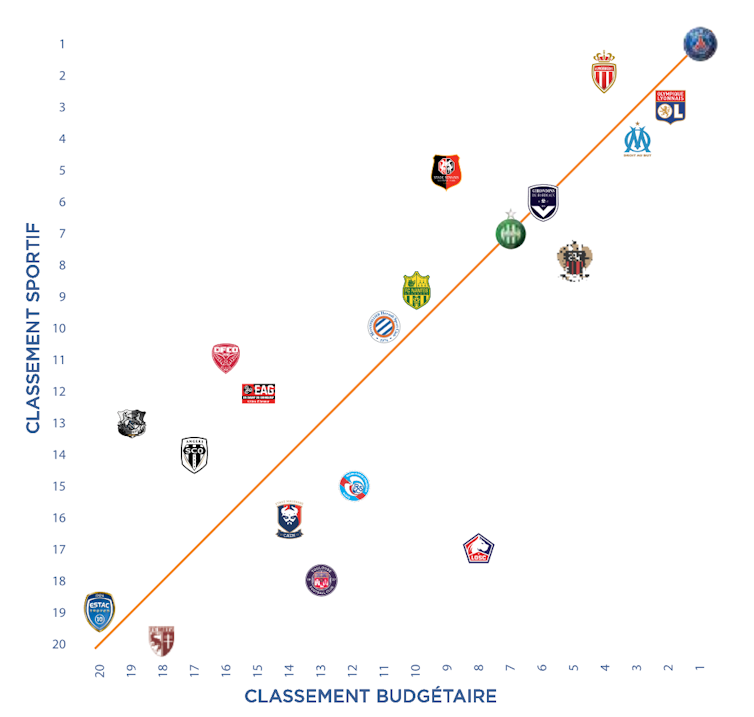 Les 20 clubs générant le plus de recettes en Europe (2017-2018)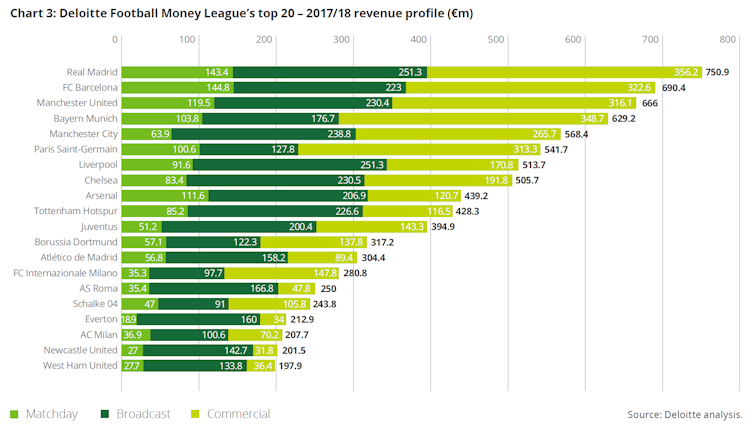 Présentation du « Champions Project » : Jean‑Claude Gaudin annonce la couleur
Le « Champions Project » vu des tribunes… trois ans plus tard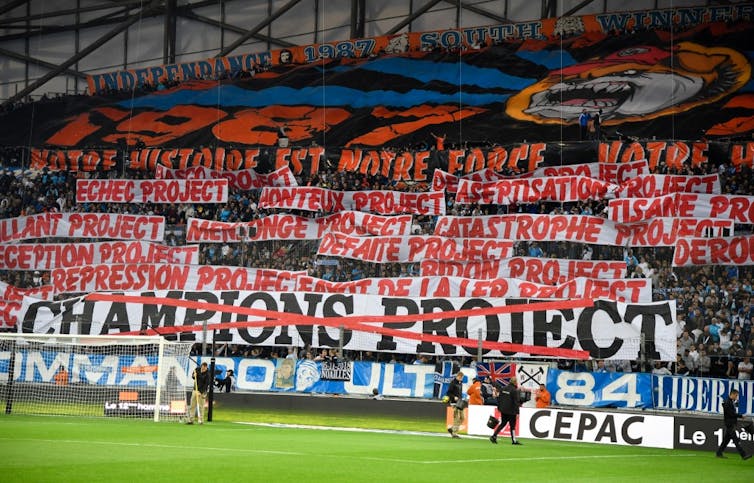 Supporter iconique de l'OM, René Malleville démolit le « Champions Project »
« J'attends qu'une seule chose. C'est qu'à la fin de la saison McCourt prenne les choses en main et me vire tout ce beau monde […] Je connais beaucoup de supporters qui n'iront plus au stade, qui ne s'abonneront plus, parce qu'on leur a envoyé la poudre aux yeux avec le "Champions Project" […] On nous a vraiment pris pour des gros c**, moi le premier… ».