The joke among poets is that it's never a good thing when poetry makes the news. From plagiarism scandals to prize controversies, casual readers would be forgiven for thinking the so-called "poetry world" exists in a state of perpetual outrage. In a recent article, The Guardian reported that an essay published in the magazine PN Review "has split the poetry establishment".
Rebecca Watts' contentious essay, The Cult of the Noble Amateur, first appeared in the magazine's print edition in December. In it, she laments social media's "dumbing effect" on recent poetry, and a "rejection of craft" that is fuelling the success of what she calls "personality poets". In particular, Watts criticises Rupi Kaur, whose bestselling verse initially found an audience on Instagram, and Hollie McNish and Kate Tempest, whose performances have garnered millions of YouTube views.
To some extent, the only surprise in this latest debate is the wider media interest. Within days, what might have passed like so many online squabbles had prompted further coverage in The Guardian and Bookseller, a segment on Radio 4's World at One, and an interview with Watts herself on BBC's Front Row. It's with no small irony, of course, that the essay's viral spread came only after it was posted on PN Review's website, then shared on Facebook and Twitter.
But by focusing on the false opposition of quality and popularity, both sides have been reluctant to see the debate itself as a symptom of the media's growing interest in the art form. As Watts' essay admits, poetry is more popular than ever. And over the past few years, news of scandals has increasingly been replaced by celebrations of its renewed relevance.
Within days of the 2016 US presidential election, for instance, the LA Times, CNN, Buzzfeed, Vox and dozens of other outlets were offering what The Guardian called "poems to counter the election fallout". The Atlantic declared "Still, Poetry Will Rise", and Wired warned: "Don't Look Now, But 2016 is Resurrecting Poetry."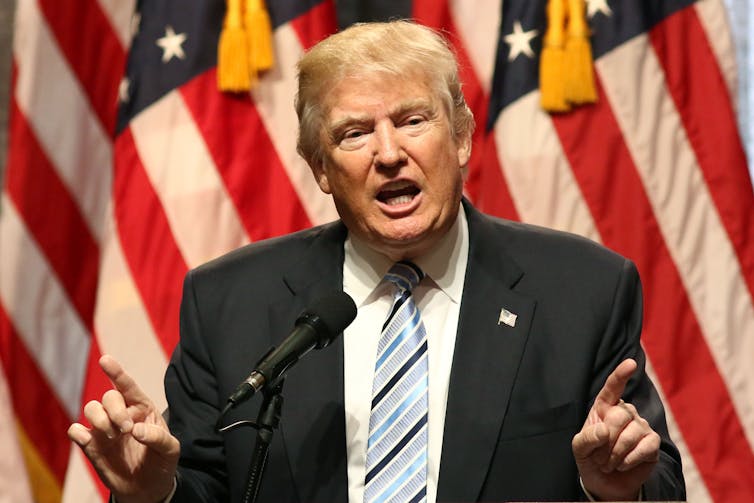 The political impetus for poetry's media "resurrection" has also fed into a more general sense of its coolness. In the same week that inspired so many election poems, "London's new generation of poets" were seen "storming the catwalks of Fashion Week". Meanwhile, Teen Vogue offered a slideshow of young poets who "are actually making the genre cool again" and a Guardian columnist who has written in the past about coconut water trends assured us that poetry is now "the coolest thing".
For some, this visibility might seem to justify Watts' worry that poetry like Kaur's (which featured among The Guardian's "coolest things") has become a form of "consumer driven content". Like some jazz or comic book devotees, certain poetry lovers remain uncomfortable with its widening fanbase. Indeed, in his mapping of the cultural field, the French sociologist Pierre Bourdieu suggested that poetry's economic priorities are "reversed", and that relative obscurity has long been part of its caché.
Desperate to preserve that, perhaps, Watts begins her attack by suggesting that poetry's "highest ever" sales over the past two years are to blame for declining standards. But she's not the only one to bristle at poetry's growing currency, or to assume it proves that "artless poetry sells".
After Patricia Lockwood's Rape Joke went viral in 2013, Adam Plunkett, writing for the New Yorker, sneered at her "crowd-pleasing poetry" for its appeal to the "lowest common denominator" online. A similar cycle of praise and censure was repeated last month, when Kristen Roupenian's short story Cat Person earned a seven-figure book-deal after going viral in the New Yorker itself.
Celebrities trying their hand at verse have been another easy target for the preservationists. The Independent declared that Kristen Stewart had written the "worst poem of all time", after her piece appeared in Marie Claire in 2014. And in November 2016, Cosmopolitan called on Harvard professor Stephanie Burt to explain why the poems included in Taylor Swift's new album didn't really work for her as poems.
Yet, beyond poetry's appearances at Fashion Week or in financial adverts, there are signs that hang ups over its popular appeal are losing their grip. Beyoncé's use of Warsan Shire's work in 2016's Lemonade, for example, was met with few claims that it was dumbing anything down. Just as tellingly, the week that saw such heated battles over the PN Review essay also saw the singer Halsey's moving Women's March poem go viral to unanimous praise. And there was hardly a peep from the "poetry world".