I was sitting down to a cold pint of ale last month when my phone lit up with a cascade of calls, messages and emails.
It was only Wednesday, but it had been a long week already for the Politics and Society team at The Conversation. We'd thrown everything into covering the Gonski review of school funding, encouraging Australia's top educational minds to sink their teeth into the near-300 page report and its recommendations.
I may have felt I'd earned it, but my beer went unconsumed that afternoon. My manically-buzzing phone was telling me Kevin Rudd had resigned as Foreign Minister. He hadn't said it yet, but the challenge was on.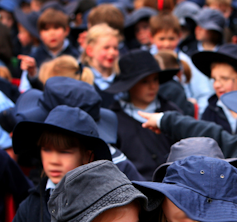 The night that followed put paid to every negative stereotype you've heard about academics – that they're slow to respond, out of touch, difficult to understand. As we in the newsroom called for a takeaway, scholars from across the country were filing some of the fastest, sharpest commentary and analysis on the biggest political story of the past two years.
That coverage, and our buzz, rolled on until the following Monday, when prime minister Julia Gillard walked out of the ALP leadership ballot victorious, and Rudd moved to the backbench. We spoke to former foreign minister Gareth Evans about Rudd's replacement, Bob Carr.
It was a familiar feeling. We'd all felt it last year when the news began to trickle through Twitter that Osama bin Laden had been shot. Within an hour, Deakin University academic (and newly-minted Conversation columnist) Mat Hardy's perspective was published on our site.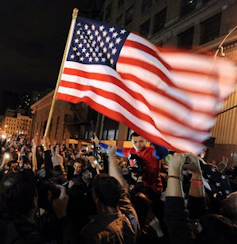 Like many others we got news of this, and so many of the year's biggest stories, through Twitter. The social media platform has come to define news, for better or worse. The now somewhat tarnished Kony 2012 juggernaut garnered much of its most enthusiastic support and most strident criticism through Twitter this month. Nasya Bahfen's clear-eyed perspective on the campaign was read by more people than any other Politics and Society article since we launched a year ago.
Another of our most-read articles looked at the dark side of internet commentary, in the form of the hate campaign directed at The Circle's Yumi Stynes, who had questioned the intelligence of Victoria Cross recipient Corporal Ben Roberts-Smith. Soldier-turned-academic Ben Wadham investigated the increasing militarisation of Australian society, and how Stynes became caught up in it.
Before we split over The Circle, Australian audiences were divided on the debut of The Slap on ABC TV last year. Is it ever okay to hit a child? Monash University's Bronwyn Naylor and Bernadette Saunders explained where the law stands.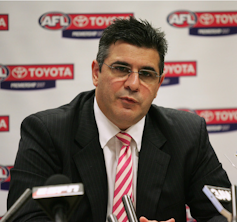 But it wasn't all TV and Twitter. We also paired our authors with some of Australia's most fascinating people for a good, old-fashioned sitdown. Most popular of these "In Conversation" pieces was Senator Bob Brown's chat with Sydney Democracy Initiative founder John Keane, in which the leader of The Greens pledged to take on the nation's "hate media". We also spoke to Malcolm Fraser, Rob Oakeshott, Cory Bernardi and Andrew Demetriou. Stay tuned for more in the year to come.
Keane, who is also about to join our ranks as a columnist, did more than interview Bob Brown. He helped us bring together a wide-ranging series on Media and Democracy in Australia, a collection of articles that contains some of our best-read pieces.
This came as no surprise. The year we've been live has been defined by upheavals in international media. From the Murdoch crisis in the UK to Gina Rinehart's push into Fairfax, Andrew Bolt's court stoush and the Finkelstein review, our authors investigated the power of the fourth estate.
And when the media got it wrong, as in the case of New Zealand academic Margaret Mutu, whose misquoting in the Kiwi press led to death threats and abuse, The Conversation provided a platform to correct the record.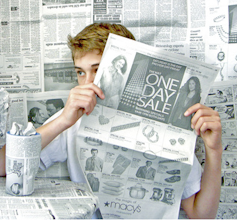 In case of any further doubt, UWA's Ulrich Ecker, John Cook and Stephan Lewandowsky provided a handy guide to fighting fact-free journalism in the mainstream media.
With some parts of the Middle East forging a new democracy, and others mired in civil wars to attain it, the US facing one of the most vitriolic Presidential races we've yet seen and the Gillard government attempting to rebrand itself after a foundation-shaking leadership challenge, there's a lot to cover in our second year.
We'll continue to contribute evidence and expertise to the public debate, and we're still pursuing our grand ambition of combining academic rigour with journalistic flair.
But today we're looking at what we've achieved to date.
Whether it's social media or "hate media", Canberra or Cairo, Kevin Rudd or Kevin Sheedy, we've had Australia's political and social scholars on the issues of the day, every day. It's been fraught, it's been busy, it's been fun.
The Conversation team will be celebrating at a small function tonight. Maybe I'll finally get that beer.
---
Politics and Society's most popular stories