I am sure they are an estimable bunch, but Preston Council are not the locomotive of the UK economy. We Conservatives know that it is only a strong private sector economy that can pay for superb public services.
When Boris Johnson scoffed at the idea of Preston being an example of economic success, at a fringe meeting during the most recent Conservative Party conference, he couldn't have guessed that barely a month later PwC and Demos would independently assess Preston as being the most improved city in the UK in 2018.
Among other improvements, according to their report, "Preston has experienced a large reduction in its unemployment rate, measured at 3.1% in 2017 compared to 6.5% in 2014."
In Preston, several factors fell onto place at once, leading to positive change that was part planned, part felicitous. Inspired by the Cleveland model, the council visited local "anchor institutions" – institutions that are rooted in Preston, such as the housing association, the university and so on – and persuaded them to spend more money locally. The results were spectacular: local procurement increased by £74m in under five years.
Then, inspired by Mondragon – an international business organisation established by a group of cooperatives, which began soon after the Spanish Civil War – the council set up a framework organisation called the Preston Cooperative Development Network (PCDN), of which I am the Chair. The PCDN encourages business people to create worker-owned co-operatives, and helps them to network. The Preston Model is work in progress, yet the council has achieved a lot in relatively little time. Here are four of the factors which led to its success.
1. Adversity
The collapse of major retail investment into Preston soon after the financial crash of 2008 left the city with nothing: no money, no faith in a failing system and no alternative regeneration scheme. New ideas sometimes emerge out of necessity, and this was one of them.
2. Leadership
At the same time, Preston City Council had the good fortune to enjoy the leadership of an energetic councillor, Matthew Brown. Brown has been a councillor since 2002. He then became Cabinet Member for Social Justice, Inclusion, and Policy, and now is leader of the council.
Frustrated by the dire economic and social prospects for Preston, Brown set about scouring the world for alternative solutions for Preston, while simultaneously improving the local area. For example, it's because of Brown that Preston City Council was one of the first councils in the UK to introduce the living wage.
3. Corbyn's Labour party
Councillor Brown's ideas might never have seen the light of day without the interest and ultimately the backing of Corbyn's Labour party. In particular, Shadow Chancellor John McDonnell took a proactive interest, and was instrumental in setting up a Labour Party Community Wealth Building Unit, inspired by the Preston Model.
This has helped to develop ideas – such as generating and retaining local wealth through local procurement and employee ownership schemes – which have the potential to become Labour Party policy.
4. Research, advice and consultation
The council was forward thinking and creative in its approach, and so agreed to fund the Centre for Local Economic Strategy (CLES) and the University of Central Lancashire (UCLan) to advise councillors and council officers on ways of executing their ideas. CLES and UCLan provided both practical advice and reports to support the council's Community Wealth Building project.
Can it work elsewhere?
According to Councillor Matthew Brown, aspects of the Preston Model are already being applied elsewhere in the UK, partly as a result of media attention and partly as a Labour Party strategy for about 50 local authorities currently governed by Labour. After Preston, perhaps the most advanced in this kind of strategy is Birmingham.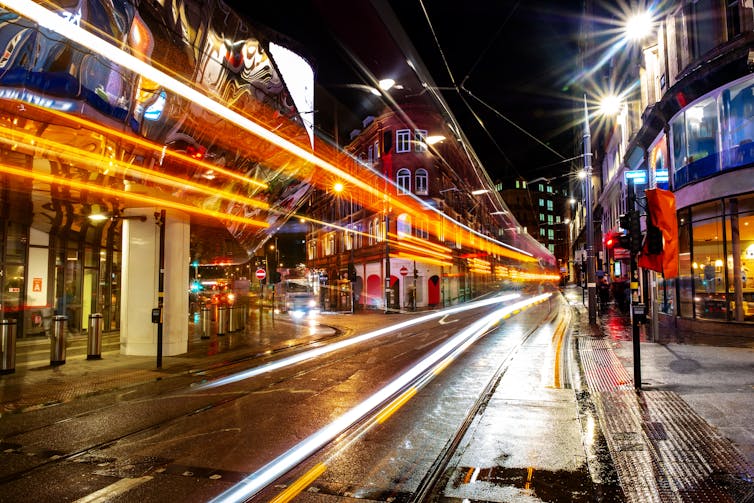 At least eight London councils are actively pursuing some of the ideas arising from the Preston model, and there has been interest from the National Assembly for Wales and the Scottish Government.
There is often a certain scepticism about economic and social change, and the case of the Preston Model is no exception. There is talk of protectionism, a fear that perhaps the economy will become less efficient and concerns that localism will collapse, when faced with a need to expand beyond the borders of Preston.
Sometimes, people ask me what it is about Preston itself that accounts for its success (and possibly, therefore, for the difficulty of exporting the model elsewhere). This is the same question that is asked of the Mondragon co-operatives in the Basque Country, since the Mondragon experience has proven difficult to export to other countries.
But change is in the air, as popular economists such as Yanis Varoufakis and Thomas Piketty have forewarned. Journalists such as Paul Mason talk of a "post-capitalist" future. Meanwhile, academics Pickett and Wilkinson critique the social value of growth and Kate Raworth's "doughnut economics" suggests that there's a safe and just space for humanity, where no one falls short of life's essentials and the ecology of the planet is not compromised by rampant consumerism.
---
Read more: Degrowth and Christiania – I saw how Copenhagen's collective living experiment can work
---
The desire for change is part of the energy of the Preston Model. It's not just about local money. It's about participating in democracy as cooperative structures demand, it's about citizenship and pride of place. Anchor institutions opt to spend more locally, in part because procurement officers and the institutions they represent feel all these things. And these things don't belong to Preston alone.