Thirty years ago, a new name joined popular music's aristocracy with an album and movie that catapulted him, almost overnight, from cult celebrity to the higher tiers of rock's pantheon. Since then, the artist known as, formerly known as and re-known as Prince has rarely been out of the news – but not always for artistic reasons.
Purple Rain, in essence the soundtrack to the best rock'n'roll film since the Beatles' A Hard Day's Night, raised the profile of a young man who'd been making waves since his late teens but had only really excited the critical cognoscenti until then. From 1984, this harlequin hybrid – Hendrix licks with a Little Richard leer, James Brown jerks with a Motown soul – became a transatlantic superstar.
His reign as bona fide platinum player lasted a decade or so, before his apparently unquenchable creative spirit was sapped by a series of bitter business disputes from which his career never truly recovered. But if the industrial grade scars that were wrought by his fall out with his label Warner Brothers have remained tender, his sheer chutzpah has allowed him to frequently reincarnate in the period since that contractual conflict flared.
In the last week or so, Prince Rogers Nelson, to grant this diminutive genius his full birth name, has been at it again, promoting a forthcoming series of shows in the UK that have caught headlines – and not merely because the Minneapolis axe-slinger has been suggesting a return to form of old.
Rather, his $10 shows – £6 in local terms – have been drawing interest because the ticket prices take us virtually back to the very decade in which Prince made his indelible stamp. And a house party press conference at the home of his junior British compadre Lianne La Havas in Leyton, east London, which drew a crowd of only ten, did helpfully include a BBC reporter called Matt Everitt who effectively spread the word.
Such promotional pizzazz has long been a Prince trademark but not all his PR schemes have produced the desired effect. When his dispute with Warner reached an impossible impasse, the singer etched the word "SLAVE" on his face to attack the unbreakable ties he claimed his employers had wrapped around him. Later he became the Artist Formerly Known as Prince, to draw further attention to his legal bondage and disassociate himself from his still highly commercial persona.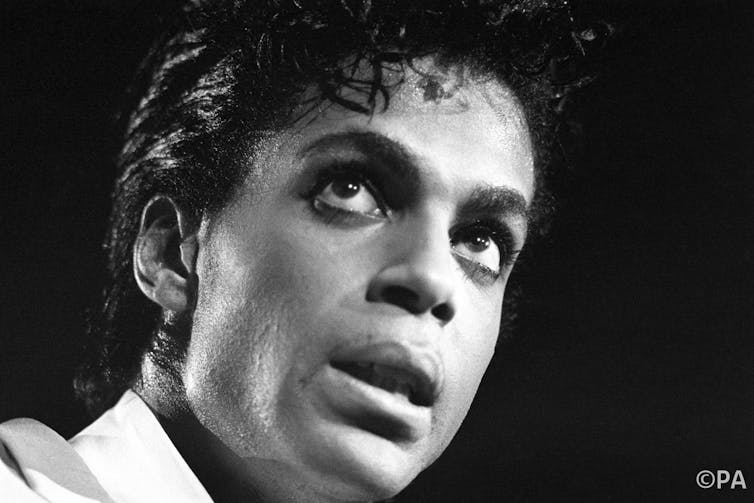 Such behaviour probably lost him more ground than it gained. Warner, after all, had given him the keys to their recording studios when he was 18 and allowed him the freedom to produce his own debut album. Later, they inked long-term deals which kept Prince in the glare of the spotlight. But if Prince believed these business terms were feudal, few beyond the corridors of his splendid headquarters Paisley Park believed he was more than just a spoilt brat.
Later he did more and many different things to keep his name in the public eye and assert his independence as an autonomous music-maker. He recorded albums outside the ambit of the major record labels – a radical move in the early 2000s – and, in 2007, even distributed his album Planet Earth in the UK in an audacious deal with the Mail on Sunday, who inserted free CDs in two million copies of their weekend edition. The move outraged high street music stores who saw this tactic as a form of treachery, stealing the retailer's income in an outrageous media heist.
The same year, he proved that his live appeal had hardly waned when he promoted a 31-night run at the vast O2 Arena in 2007, selling out night after night, week after week, and charging his loyal fans a quirky £31.21 for their entry passes. In addition, the hordes who flocked to Docklands for this remarkable Prince extravaganza received a gratis copy of Planet Earth, as they entered the venue.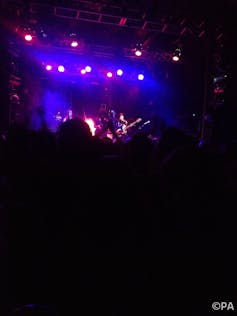 Thus, this mercurial star's creativity as songwriter was echoed in his ever intriguing marketing strategies. Yet the man's performing qualities were undiminished. I know: I saw the first gig in that extended capital run and was still there at the traditional after-show performance, deep into the early hours of the following morning, as he retained every fibre of the untouchable on-stage dynamo even as he hurtled towards near middle age.
Those pranks may be in the past but it seems there may be as many to come. Prince's impromptu 2014 comeback is laced with the same twists of musical brilliance and Barnum-like showmanship that have characterised so much of his up and down career since the Warner crash of the mid-1990s.
Those slashed ticket prices and some skilfully placed warm-up concerts, including a late-night bash at Camden's Electric Ballroom, have captured the attention of reporters far and wide, from TV to radio, print to social networks. That takes some doing in an age when the news has never been more saturated with information and never so ephemeral.
The golden days of Prince may be behind him but his ability to seize the moment and make a splash is still intact. The crown may have been tilted but the regal robes still have power to impress, especially when such tried and tested talent is being offered at such a bargain rate.