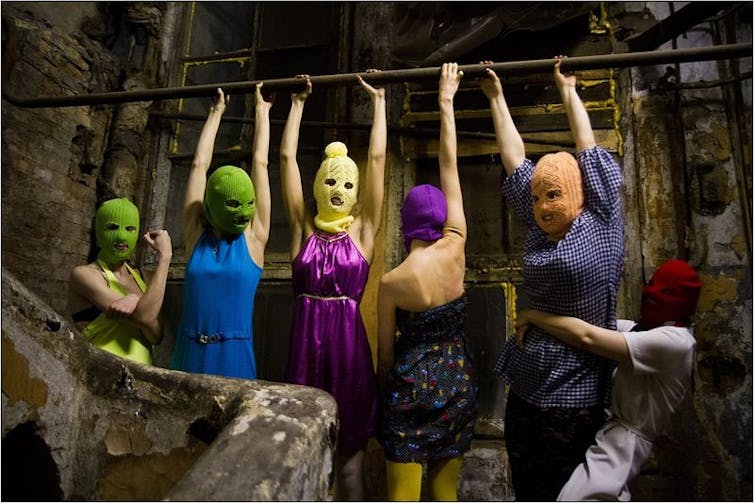 The latest shocking footage from Sochi shows members of the Pussy Riot collective being whipped, apparently for protesting at the Olympics. The incident occurred yesterday, Wednesday February 19, as they tried to perform under a sign for the Sochi Olympics.
I was going to introduce this disturbing footage by talking about how musicians annoying governments is absolutely nothing new. But, my son's reaction was more interesting: "Is it a dressing up party?" he asked before toddling off. The point that Pussy Riot make is of course very important, yet the protest itself was anything but threatening to security.
But once again the heavy-handed reaction from Russian security means every news website (including this one) and TV station will be showing this awful footage, and Putin's reputation for intolerance is once again front and centre on the world stage:
Your reactions are welcome below.