In recent months there has been a focus from the Department for Health towards delivering seven-day services within the NHS. This has been based, in part, on a number of studies that have demonstrated links between weekend admissions to hospitals and higher death rates compared with weekday admissions. It has been assumed that reduced staffing levels at the weekend is to blame, but there's not much reliable data on which to base this assumption. We believe that our latest study could help inform the debate.
We examined the death rates of nearly 300,000 patients undergoing emergency abdominal surgery over a five-year period. The conditions covered included emergency bowel surgery, appendix removals, hernia repairs, and acute pancreatitis, rather than planned surgery.
The study investigated whether death rates varied among hospitals in the English NHS, and whether any factors could be identified that were linked to higher or lower death rates. If so, these might provide targets for quality improvements and reduce the number of deaths overall.
Significant differences
We found that death rates differed significantly among NHS hospitals. The hospitals with the best outcomes (lowest death rates) tended to have a greater access to diagnostic services, more critical care beds, and more operating theatres. Lower death rates also appeared to be related to higher staffing levels of all grades of clinicians, including consultants, and nurses. Finally, the study suggested that there was a lower death rate for patients admitted between Monday and Friday than on the weekend.
The best performing hospitals in the study had 60% fewer deaths relative to lower performing hospitals, although the absolute difference was small (3.5% versus 5.5% dying in the 30 days after surgery). The difference was attributed to 40% more surgeons per bed, 38% more junior doctors per patient admitted and 24% more nurses per bed.
The relationship existed despite the better performing hospitals treating a higher number of patients with more significant pre-existing medical problems, who would be expected to do worse from their surgery.
More unwell on weekends?
We suggest that patients admitted on the weekend might be more unwell, and so could be expected to have a slightly higher death rate. But this needs further investigation.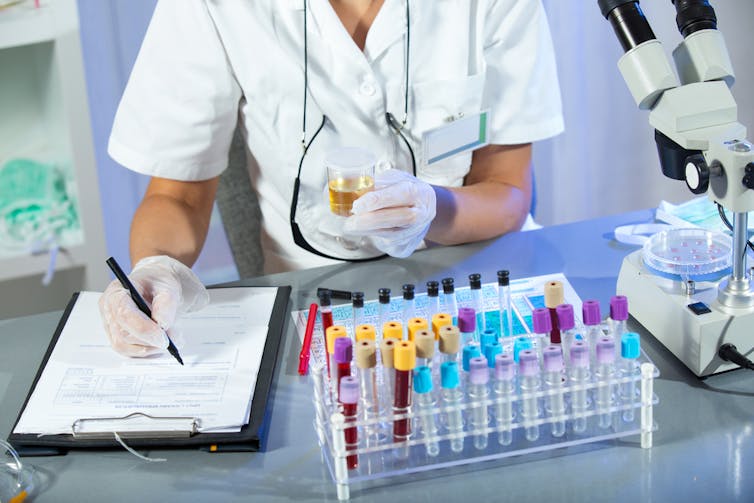 This is the first analysis on this scale for emergency general surgical admissions, examining associations between the numbers of senior doctors, junior doctors, nurses and death rates. And it showed that hospitals with higher staffing levels had the best patient survival rates.
Although we have still not demonstrated causation, the findings are an important part of the debate over disparities in staffing and resource levels between NHS trusts. The results of this research suggest that recruiting, training and retaining the medical and nursing workforce is critical to delivering the best results for emergency surgery.