David Cameron has so far managed seven and a half years as leader of the Conservative Party. The average tenure for a modern British party leader is six and a half.
If you look beyond Margaret Thatcher, in charge of her party for nearly 15 years, and Tony Blair, in charge of his for around 13, Cameron's seven and a half year stint is all the more impressive considering the fact that, on average, Tory leaders have held down the job for only five and a half years – one year less than their Labour counterparts.
Consider how long Cameron's immediate predecessors were in post: William Hague struggled on for four years, and Iain Duncan Smith and Michael Howard managed just two full years apiece.
And now a number of his prominent colleagues appear to be "on manouevres" as they position themselves for a potential challenge.
In the wake of the bust-up over Europe, gay marriage and "loongate", there is much speculation as to how long Cameron has left as leader of a party that tends to be rather more ruthless than its rivals when it comes to getting shot of the man – and perhaps most notoriously the woman – at the top.
Summertime blues for the Tories?
After a frenetic fortnight, Tory MPs are returning to their constituencies (or perhaps jetting off to sunnier climes), but many observers doubt whether that will calm them down as much as the PM, and the "chumocracy" that some insist surrounds him, must be hoping.
There are even suspicions that some of them – their anger unassuaged by his emollient-but-determined interview on the BBC's flagship Today Programme and even brought to the boil again by Nick Clegg having the nerve to tell them later to "Keep Calm and Carry On" – will even use their time off to plot their leader's downfall.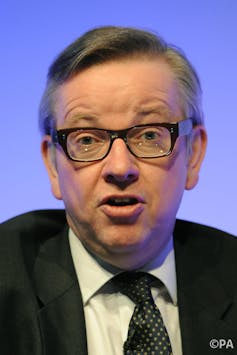 Were they to do so, they may well be cheered on (even egged on) by certain sections of the Conservative Party-in-the-media – the dozen or so columnists and commentators in the print media and blogosphere whose opinions count just as much in the counsels of the Party at Westminster as the views of the supposedly "swivel-eyed loons" who make up the Tory grassroots and who, ironically, many of those columnists and commentators are confident they speak for.
On the face of it, it wouldn't be hard for Tory MPs to engineer a confidence vote in (for which, read against) Cameron. It takes fewer than 50 of them each to write a letter to Graham Brady, chairman of the 1922 Committee, to trigger a contest, who by all accounts has a few on file already. Nor is there any prima facie reason why the same rules which saw the Party dump Iain Duncan Smith back in 2003 when he was leader of the opposition should not also apply to a sitting Prime Minister.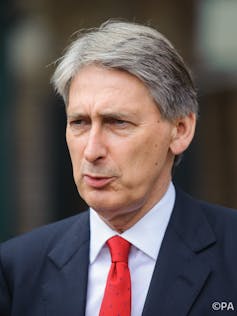 After all, the Conservatives remain the only British party in the post-war period who have forced a leader out of Downing Street: most famously Margaret Thatcher in 1990 but also (if less formally) Anthony Eden back in 1957.
Both precedents could hardly be more encouraging. Thatcher was replaced by John Major who went on to win a general election that had earlier looked unwinnable, in the wake of the poll tax, an economic downturn and a prime minister who was breaking all records for unpopularity before she was made to walk the plank. Eden was replaced by Harold Macmillan, who likewise snatched victory from the proverbial jaws of defeat.
Put that together with the slow-motion car crash that Labour MPs, unable to steel themselves to get rid of Gordon Brown, allowed to happen between 2007 and 2010 and defenestrating Dave begins to look like a no-brainer. Yet, at the moment anyway, there seems to be far more talk about it – at least in the media – than any signs of serious action.
How to kill off your leader
That could be down to the rules around electing Cameron's successor. Assuming they first manage to muster a majority against Cameron in a vote of confidence, Tories at Westminster would have to vote in a series of ballots in order to select two front runners to go forward to a full ballot of the entire membership. That process could create months of uncertainty, not just for the party but for the country and, just as importantly, for the markets.
The only way that uncertainty could be short-circuited would be if Tory MPs could agree on a single candidate and therefore avoid consulting the grassroots. That would run the risk of angering a bunch of people who are already feeling distinctly unloved at having been branded loons. And anyway, it assumes that there is an obvious replacement.
It may well be true that Michael Gove, Philip Hammond, Theresa May, and Adam Afriyae are positioning themselves for a contest, but none of them stands obviously head and shoulders above the rest. Nor do they necessarily meet what research suggests is the primary criteria parties employ when choosing a new leader – not in fact popularity but the ability to unite the party.
Et tu Boris?
Whether the same can be said of Boris Johnson is a moot point since he is not (yet) in the Commons. One also has to wonder whether any of the above could maintain a coalition with the Lib Dems. In all probability, a change of leader would lead to an early election – not something even the most furious of Tories necessarily wants right now.
A truly woeful performance in the European Parliament elections in June 2014 could alter the Conservatives cost-benefit calculations. Until then, Cameron seems safe enough – not because he has the love and respect of his parliamentary colleagues but because they are effectively snookered.