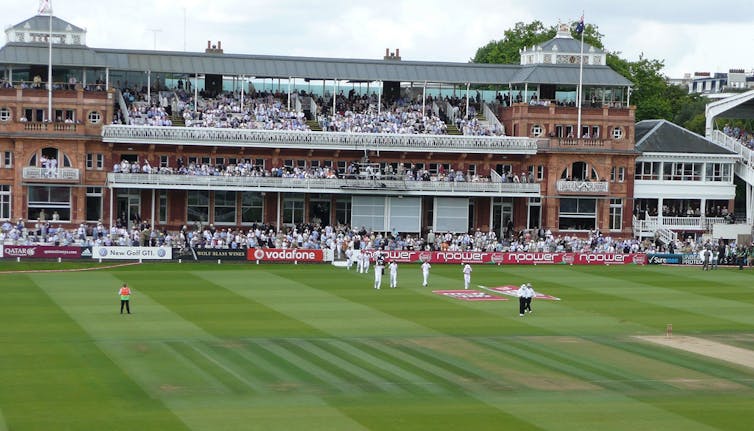 The Ashes juggernaut moves on to Lord's, the so-called spiritual home of cricket. And what of the "spirit of cricket"? How has it coped over the first few weeks of back-to-back tours between two bitter rivals to be decided over six long months?
We've had just five of 50 scheduled days of cricket (and a few weeks of preparation) and already we have seen: a late night punch-up between Aussie batsman David Warner and England starlet Joe Root - for which Warner has been banished to the outer darkness of an Australia A tour.
We've seen the sacking of a manager who is suing Australia's cricket governing body over allegations of racism. We've had his revelations of a serious schism in the Aussie camp between the captain Michael Clarke and his former first lieutenant Shane Watson.
On the pitch we've had "Broadgate" featuring Stuart Broad, and the question as to whether the quick bowler should have "walked" when he was caught after clearly and knowingly hitting the ball to slip.
And, of course, reams have been written about the England captain's supposedly superior use of the Decision Review System (DRS), which - rather than his team performing better with bat and ball - has been widely cited as a major reason for their victory in the Trent Bridge Test.
So, what is this "spirit of cricket", and will it come out of hiding when the Ashes tour visits the holy turf of the Marylebone Cricket Club? Lovers of the game will be watching closely for sightings.
A gentlemanly pursuit
It is perhaps surprising that cricket was largely invented to give 18th century English gentlemen a manly pursuit around which to gamble.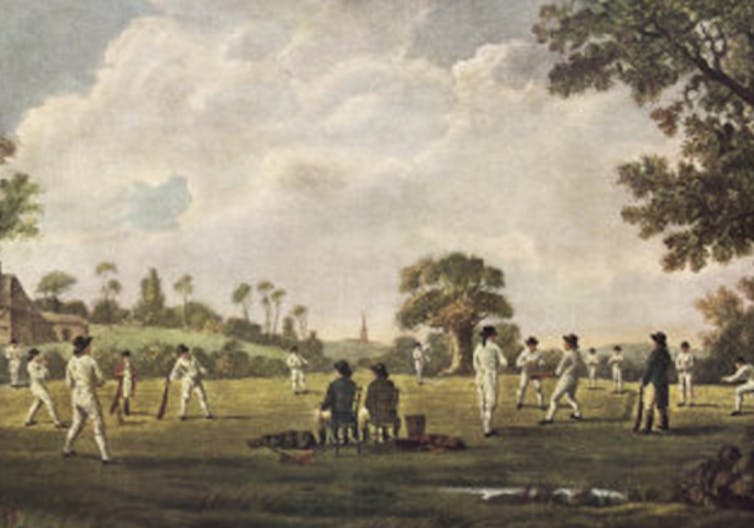 If the summer game was beset by bookies and bribery in the 18th century, it was to become burdened by muscular christianity in the 19th. Historians stress cricket's transition from vice to virtue and how it manifested high ethical values, Christian virtues and rituals.
It was how you played the game that mattered with "sportsmanship" and "fair play" pre-eminent. Cricket from Victorian times became a metaphor for English high morality. Its exponents played for the team rather than the individual, were good chivalrous winners and losers and accepted decisions in the proper spirit.
This fitted well with public school-led notions of amateurism but it also permeated the values of most who played cricket and was considered one of the country's great cultural exports.
MCC members revised the Laws of Cricket in 1788, but strikingly it was not until 2000 that they contained specific text about the spirit of cricket. A preamble tasks captains with the "major responsibility for ensuring the spirit of fair play" and leaves the umpires as the sole arbiters. "Spirit" is defined in terms of respect for other players, umpires and "the game's traditional values".
Disputing an umpire's decision, abusive language and "cheating or any sharp practice" are singled out as being against cricket's spirit. International Cricket Council rules mention the spirit of cricket but the emphasis is very much on matters such as corruption.
The notion of "walking" is a specific aspect of the idea that something is "not cricket". This saying gained currency mainly during the first half of the 20th century and was popular among the many amateur English county gentleman captains with unwritten codes of honour that set them aside from others.
This included the "players" - professionals who earned a stipend for their pains (usually bowlers, and indeed umpires). The practice varied hugely and was generally selective depending on how much voluntarily sacrificing one's wicket mattered to the individual and in the context of the game.
Also played by Australians
There are well-recorded instances of England test players "walking" and being remonstrated with by colleagues, and of some with reputations for walking not doing so when it really mattered. Adam Gilchrist was a noted Australian "walker" but he was also a noted exception to the general Aussie rule of staying put until given out which developed under the captaincies of the Chappell brothers and was enhanced in the Waugh era (two periods of notable Australian success).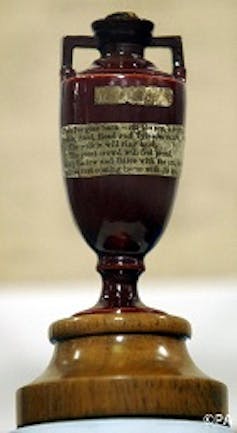 The doctrine was expressed by successful captain Allan Border that Australian cricketers were not there to make friends but to win test matches. And win they did. In a strongly commercial age with deference in terminal decline, few cricketers walk now: much better to have runs in the record with a rough decision just around the corner.
Cricket opinion on the Stuart Broad walking controversy has been extensive, varied and divided. The crowd at Trent Bridge, home of Broad's county Nottinghamshire, were forgiving of their adopted son. Australia's Peter Siddle considered the matter routine and former test umpire John Holder considered it blown up out of all proportion. The ICC elite match referee Chris Broad sprung to his son's defence.
Meanwhile, the respected West Indian commentator and fast-bowling legend Michael Holding spoke of English hypocrisy citing the recall of Ian Bell against India in 2012 after a run-out misunderstanding and double-standards after a West Indian wicket-keeper was suspended for falsely claiming a catch (a more heinous sin than the act of straight-faced silence affected by Broad).
Cricket commentators generally kept their counsel, probably remembering their own past playing behaviour. In general English fans tended to think they had received the rough end of a couple of very poor decisions, so this stroke of unwarranted good fortune was just a matter of evening things up.
There is no law of cricket that requires a player to assist an umpire who makes a serious error to put it right. This is increasingly the role of technology, through the DRS, and a key, new factor in Anglo-Australian cricketing encounters.
England captain Alastair Cook seemingly has no peers when it comes to judging when best to review umpiring decisions. (He is also known to be expert at polishing the ball to encourage "reverse swing"). Saving review requests for the occasional umpiring "howler" or for a marginal decision late in the innings is his modus operandi.
Last week Australia misused their reviews and could only express astonishment when Broad refused to walk - rather than over-turning the decision, which they would have done had they not squandered their two reviews.
One day perhaps all-seeing and knowing ball implants will track each delivery's progress and brook no argument. Where all this will leave the benefit of the doubt, the "umpire is always right", the notion of "walking" and - indeed - the spirit of cricket, is anyone's guess. Let's see if it shows its face at Lords.