In an era when rock bands seem to have become extinct, the scruffy presence of The Libertines could soon be felt in the charts when the album Anthems for Doomed Youth is released. This is a band that burned brightly between 2002 and 2004, making two albums – one of which went platinum and both of which are consistently at the top of critics' favourite albums of that decade.
Their popularity and appeal outlasted the band and grew fonder in their absence. With the pervasive self-myth they named Albion, The Libertines masterfully created a uniquely British atmosphere, including their audience in a rebellious celebration of youthful passion and poetry.
They were incendiary for a while. They would make a spiky racket full of charm, grace and brio, do something surprising, then touching, and then fall over each other and smash stuff. They would piss musos off, anger the Daily Mail and attract the utter devotion of young men and women. Like a cryptic crossword, be-bop or those 3D posters from the 1990s, for many there came a instant where it all clicked. For a generation of music fans now in their 30s, this band made perfect, exhilarating sense. It's no exaggeration to note that these guys remain as important (to many people) and as defining as The Beatles, The Jam, The Smiths, The Stone Roses and Blur before them.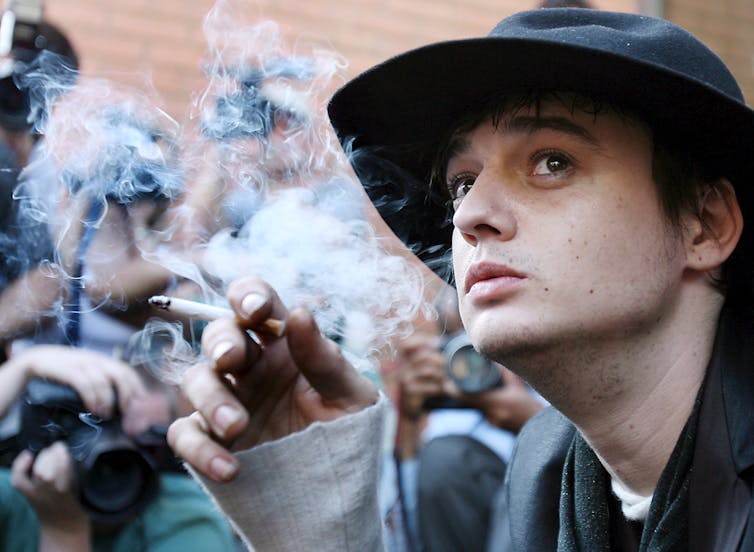 The Libertines threw down a generational marker (boomers hated them) and embedded a manifesto into their very name. They arrived as the Blair era had jumped the shark and we had all been transmogrified into corporate consumers voting with our credit cards and sleepwalking into an Americanised century with all its wars and waste. They arrived like a blast of energised, tuneful romance at the barricades of Boring. Redolent of Rimbaud, Wilde, Tony Hancock, Chas and Dave they were grimy, dreamy Londoners who seemed to recall a more beautiful, vital English era while exuding a lusty exuberance for the present moment and its futures. They simply could not have been designed nor predicted: they are weapons-grade Cowell kryptonite.
The notorious bromance between Pete Doherty and Carl Barat was at the heart of this gang. Like many of the world's great bands the Libertines was built on a deep friendship; a love for each other, classic (often British) songwriting, Ealing comedies, early 20th century poets and satirists like Saki and Waugh. Doherty and Barat are voracious fans and cultural magpies who like a tune the postman can whistle and a good turn of phrase.
They can play cover versions until the landlord ends the lock-in, such is their love of songs and singing. In the band, they are blessed, like the Rolling Stones, with a Premier-League rhythm section who allow the trademark chaos to drape itself around an insistent, skilled precision. Like anybody who makes it look easy (or like they are not really trying) Barat is actually an exceptional rock singer (for me, in the league of Joe Strummer) and Doherty's creaky vulnerability and peculiar curly phrasing is much is reminiscent of Ray Davies. There's something powerful about an original bunch of mates who mean it; it's difficult to imagine an alchemy more authentic than old friends from the 90s who made their own magic.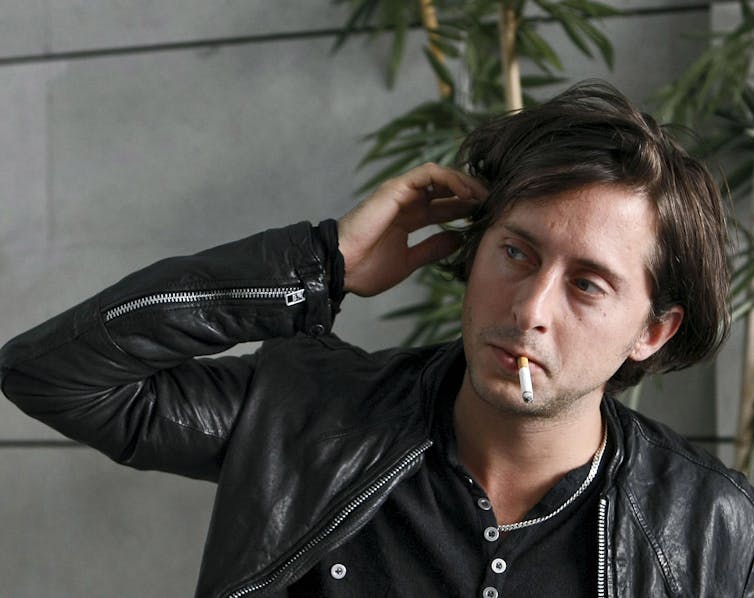 My path crossed twice with The Libertines. First at The Wag Club on Wardour Street in London's Soho when they were starting out and my band, Cousteau, was momentarily a little bit more famous. They wore smart mod suits and boots, sang pretty anglicised songs in harmony and sounded a bit like The La's or The Coral. That was before The Strokes reminded the world and The Libertines that a "punk" rock energy could be sexy and more than snot and fury.
Later, Barat and I got together to write some songs for his solo albums; he liked a couple of Cousteau songs and got in touch. I was immediately struck by the witty intelligence of the guy. I guess I was expecting a train-wreck rock casualty, but here was a self-educated, well-read and politically alert individual. He possessed a rakish charisma (and made all the women in the room stare), was generous, wildly funny and intensely loyal. Back then he and his erstwhile best friend were not speaking much, yet he wouldn't let a bad word be said about his mate, who he touchingly referred to as Peter.
Euphoric oblivion was always one of The Libertines's stock destination states. That Doherty hubristically sailed close to the rocks is tabloid history but in Barat's mind The Libertines were simply on hold until he got his friend back from the bully-boy narcotics. Nobody ever wins with those drugs and they are hell to be around. I recall Barat describing one of Doherty's notorious junkie friends as being "a perfect gent, although one with an illness". Now Doherty has prevailed and they are back. Hyde Park, Reading and Leeds have all been near-riots and that back-room, small pub charm – incredibly – seems to work on the big stages. There are few bands in the world anymore who bind an ethic and and aesthetic together like this (Belle and Sebastian are perhaps another).
The world has changed, the stars are in different alignment, yet it may be that in these anxious times the Libertines are needed now more than they ever were. People will love and hate this new album, but that's alright. It's the way they like it.