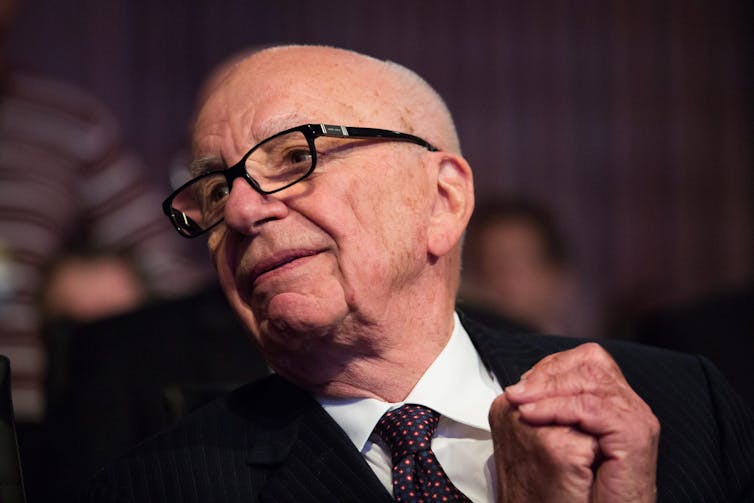 Malcolm Turnbull's suggestion that the 75% "reach" rule for TV networks should be changed is not as radical as it sounds. It is certainly much less of an issue than liberalising the cross media provision, although it is hogging much of the debate about where the government might go on media policy.
In fact last year there was agreement between Labor and Coalition members of a parliamentary committee on such a change – with the proviso that strict attention must be paid to protecting local content.
The inquiry was set up as part of the Gillard government's shambling attempt to bring in media reforms, which spectacularly collapsed.
But the committee, which reported in June, laid the basis for change. In this regard, its membership is important. At the time of reporting, ALP left winger Doug Cameron was chair, Turnbull (now Communications Minister) deputy chair, and members included Barnaby Joyce, the Nationals then Senate leader (now the party's deputy leader).
The committee recommended abolishing the current rule that no network can reach more than 75% of the national audience - on the condition of legally enforceable undertakings to safeguard local content in regional Australia.
It said there should be a clear definition of local content needs that made sure "regional viewers have access to appropriate levels of high quality, locally devised, and locally presented programming".
In their "additional comments" Coalition MPs, including the two Nationals, dwelt on local content obligations, saying no relaxation of the reach rule should be entertained until there was a precise definition set out in legislation. Determining that definition would not be easy, they said, emphasising the need for consultation.
Nationals MPs are now taking fright and obviously the devil would be in the detail if a deal within the Coalition (including with rural Liberals) were to be achieved.
The deregulation, which would allow networks to acquire affiliates, could be messy politically because there would be push back from some local communities with strong lines to Coalition MPs. Maybe removing the reach rule might have been easier for a Labor government.
Given its stand last year, Labor would not have much credibility if it suddenly opposed the change but, after walking away from the Stephen Conroy package, it has no media policy so who knows.
The ownership issue – scrapping the rule that one owner can have only two out of TV, radio and print in one market - is a completely different matter. This is the sharp edge of media change.
Labor wanted to go in the opposite direction to where the Coalition is pointing. It sought to impose a public interest test on mergers and acquisitions – in other words, another restriction. The Abbott government is talking about removing the restriction that is there, leaving just the competition requirements to be met.
That would facilitate Murdoch taking over Channel Ten if he wished, as well as Fairfax getting into television (or television into Fairfax).
This is an area of big prizes and added clout.
If the government goes ahead it will pose an interesting test for Labor. Kevin Rudd took on Rupert Murdoch during the election and came off second. Labor communications spokesman Jason Clare was anxious on Monday to deflect questions. Painful lessons have been learned.
Turnbull emphasises that no decision has yet been made. He said on Monday: "I'm not advocating this change … we're having a discussion about it."
Around the government they know that in the end, this would come down to a debate about what the Coalition might be doing for Murdoch (although Turnbull said Murdoch had not indicated he wanted to take over Ten. Murdoch might also be able to do so under the existing rules but that is complicated by the role of his son Lachlan, who is chairman of Ten and has radio interests).
Tony Abbott was playing it cool: "Now we're not rushing to change … We're not interested in picking unnecessary fights, we're not interested in taking sides between one commercial operator and the other. So we'll be consulting with the community, we'll be consulting with the sector. We hope that a consensus might emerge as to the way forward."
It should not be forgotten in all this just how frightened politicians can be of powerful forces in the commercial media, whether they be owners, particular outlets or strong individual voices with followings. Rarely do they go out of their way to enrage them, as did the Gillard government and then Rudd. Usually they try to feed the lions, or their chosen ones, in small and big ways. Everyone is waiting to see what meat might come on offer from the Abbott government.
Listen to the new Politics with Michelle Grattan podcast with Race Discrimination Commissioner Tim Soutphommasane here.